Showing No Grace in Marriage
Showing No Grace in Marriage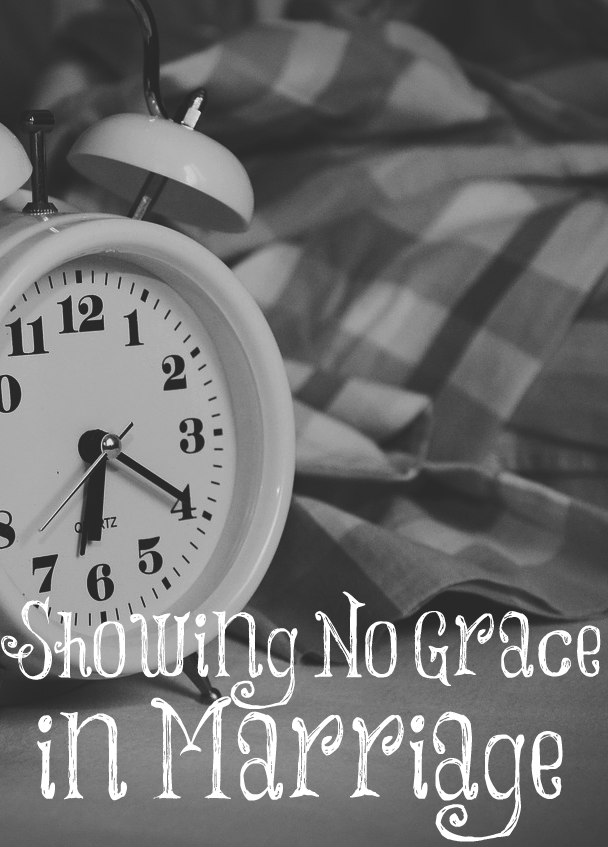 It was heartbreaking to see so many Christian women claim that this man who had sex with his wife in the middle of the night without her consent, agreeing with the masses that he had raped her. Where is grace in the marriage? Where is forgiveness, bearing with him, and enduring all things as clearly stated in 1 Corinthians 13? Where is a biblical marriage? This happens one time and most of the women jumped on the worldly train claiming he raped his wife.
Some women did get it, however. They love freely by giving their husbands sexual intimacy and wouldn't mind if they were woken up in the middle of the night having sex with their husbands. They can't understand the women who deprive their husbands sexually and claim that this man committed marital rape. These women are living sacrifices as God calls them to be and love being help meets to their husbands in every way. They truly love their husbands!
Some said that what this man did wasn't marital rape but it was inconsiderate and wrong. Isn't this the time that we, as God-fearing women, believe in showing grace and mercy for this one discretion? What if he did this several times a year? Then do we call it marital rape and help tear this marriage down? Let me ask you, how many times has God forgiven you? How many times are we told to forgive others? If you don't know, please begin reading your Bible.
When we believe in Jesus Christ as our Lord and Savior, every single one of our sins was forgiven: all of our past, present, and future sins. We are unworthy of this but Christ did it for us because He loves us. This is His grace and mercy poured down upon us. Even murderers who have repented and believed in Jesus Christ as their Lord and Savior are forgiven. The world has no grasp of this type of forgiveness, grace, and mercy, but we who love the Lord Jesus Christ understand it fully since this is what He has done for us.
Are you always considerate with your husband? Have you ever wronged him in any way? Do you deprive your husband sexually thus disobeying God? Can you cast the first stone because you are perfect? Why are so many willing to cast the first stone at this man? We should not be this way, women! This is not biblical in any way. The world wants to use sex as a weapon. We do not. We use it in marriage for our husbands alone. If our husband wakes us up in the middle of the night having sex with us, we willingly comply. We don't accuse him of marital rape and try to destroy his life over this. Only a rebellious wife would do this to her husband.
Everyone is up in arms about the man's wrongdoing yet hardly anyone but a few mentioned anything about the wife's wrongdoing – saying "no" to him for no good reason. She just didn't feel like it. (He was NOT physically or sexually abusive towards her, and she had never been sexually abused in her past.) Denying her husband sexual intimacy is against God's instructions to her (1 Corinthians 7:5). I don't understand a wife who would claim that this happening one time in her marriage could be considered marital rape. Is she loving her husband as God has commanded she love him? God has forgiven her for millions of dollars and she can't forgive her husband for five dollars? Something is terribly wrong with this marriage.
Finally, what about wives obeying their husbands in everything (Ephesians 5:24) do Christians not understand? A husband wanting to have sex with his wife in the middle of the night is not sin. A godly wife should willingly obey her husband and satisfy him sexually as the Lord commands for her to do. The world cannot understand this because His ways are higher than our ways.
Therefore as the church is subject unto Christ,
so let the wives be to their own husbands in every thing.
Ephesians 5:24