Standing with the March For Life
Standing with the March For Life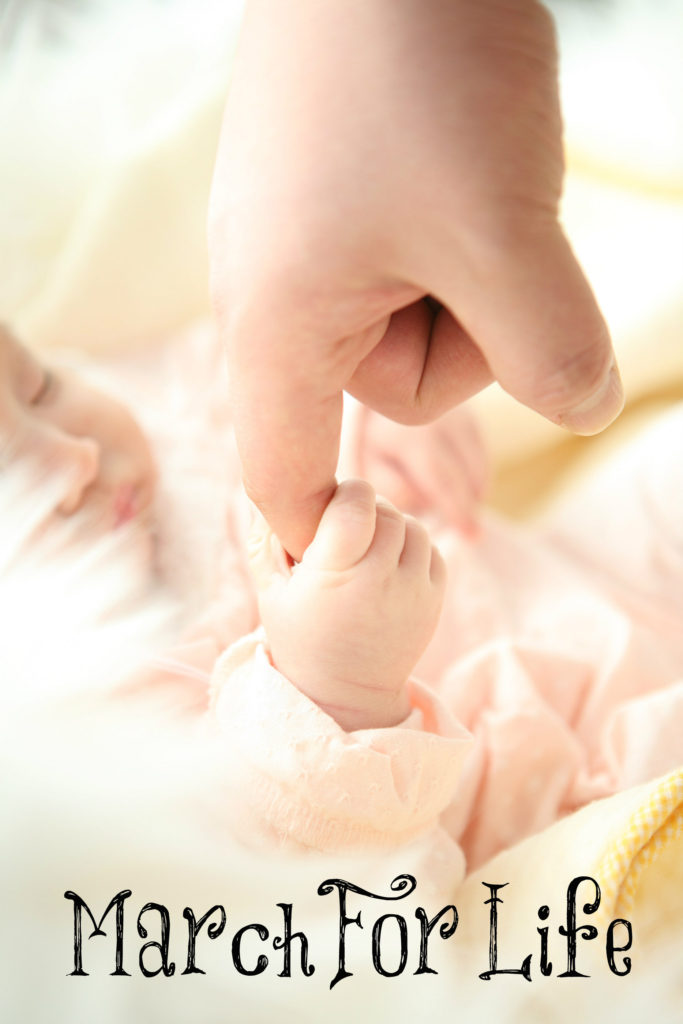 Today we will see a March for Life instead of a "Women's March" that was more like a March for Death of the unborn and everything that is good and godly. There have been over 60 million unborn babies murdered in their mother's womb since Rove v. Wade was instituted. I am thankful that we finally have a president who cares about the life of the unborn and is willing to speak out for life. And as Ted Cruz wrote, "This week, there will be another march on Washington. This one is to celebrate life, and all are welcome, including the unborn and those who love them." (Praise the Lord for godly Senators like him in the leadership positions of our country who stand up for life as well!)
"On his very first day of work in the White House, Trump signed an executive order reinstating the 'Mexico City Policy' which banned government funding of foreign pro-abortion groups like the International Planned Parenthood Federation. 
The following day, the Republican-controlled U.S. House of Representatives voted in large majority to permanently ban taxpayer funding of abortion on U.S. soil. That same day Trump's press secretary promised a 'heavy Administration presence' at the March for Life. Today, news broke that Vice President Mike Pence will speak at the March, the first time a vice president will do so in the event's 44 year history." (source)
This is great news after eight years of having a president who believed that even babies who were born alive from botched abortions should die: "President Obama voted against the Born Alive Infant Protection Act four times, horrifyingly voting against protecting babies who survived abortion and voting in favor of leaving them to die. A vote against this legislation was a vote for infanticide. [Source]"
"Planned Parenthood's funding jumped from 33% to nearly 50% – over $487 million in taxpayer funding now goes to the abortion giant (under Obama and his administration). This is almost half a billion dollars that American families are forced to pay in tax dollars to the nation's largest abortion provider, Planned Parenthood. [Source]"
How anyone can believe that abortion is okay when they know that it isn't a blob of tissue growing in the mother's womb with the advent of the sonogram but a human being is beyond comprehension. What about the argument that if we make abortions a criminal act that women would go to back alley abortions and possibly die from them. Kymberlie from my Facebook page answered this perfectly:
"Every one needs help but not with murdering their babies. By that logic because I don't like someone I should have the right to murder any one and the government should pay for a hit man to do so because I need help. I can't pay for it my self and then it's just between God and me. No, that's not how the real world works. If you want abortion, pay for it your self because it's murder plain and simple. If it wasn't for my dad picking my mom up and then never letting her leave his side I wouldn't be here. My mom was minutes from having an abortion with me. These babies have no voices and someone needs to be their voice."
Amen.
For You formed my inward parts;
You wove me in my mother's womb.
Psalm 139:13