Taking a Break – Husband in ICU
Taking a Break – Husband in ICU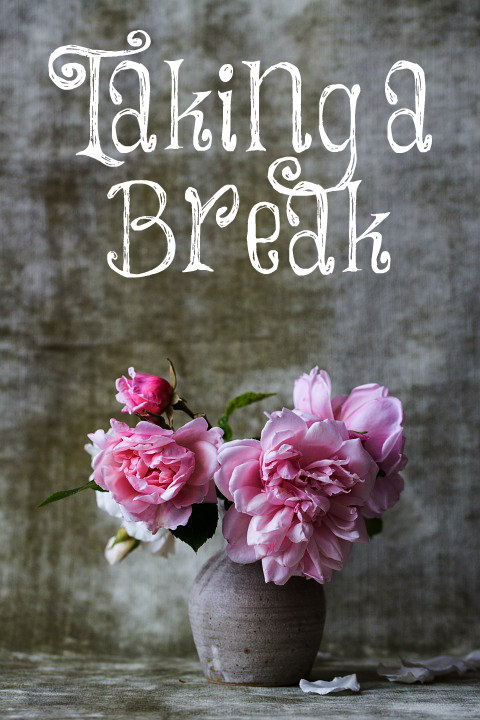 A few weeks ago, my husband, Ken, got a strange flu-like illness for a week. He partially recovered and went back to living life. A week after recovering, he took his blood pressure and found that his heart rate was only 40 beats per minute. This went on for a few days and he began to become light-headed and short winded.
We decided to take him to the ER and the EKG showed he had a heart block. Due to what we told the doctor about the strange illness and a bulls-eye sore on his arm, they quickly determined that it was Lyme's disease and put him into the ICU when his heart rate went down to the low 20s. A blood test soon confirmed that he did indeed have Lyme's.
Ten percent of people who contract Lyme's disease have this problem with the heart. It's called Lyme's Carditis where Lyme bacteria enters the heart tissue and the electrical signals have trouble traveling from the heart's upper chambers to the lower chambers.
They began an IV course of antibiotics and are hoping this will resolve it by killing the pesky critters. We were told it would take two to seven days. His heart did get worse at the beginning of treatment which was to be expected, but it was very bad, even going down to 13. His heart would stop at times and it's still not good.
Today, he's on day four of treatment and we're hoping for a breakthrough soon. I am taking a break from all social media until he is better (which we're hoping is any time now). I have no ability to create and write since my mind is on him and his health. When he is better, I am better. When he is worse, I am worse. He may have to get a pacemaker, if it doesn't resolve itself soon.
I can tell you that I am very thankful that I no longer nit-pick at him, nag, or quarrel with him. What a waste of time and energy this is, dear women, and how much I would be regretting this behavior if I was still doing it. I miss his habits that used to annoy me. I want him home so he can live his life as he pleases with me. I have learned to accept him just the way that he is and enjoy him. In return, he enjoys me. Yes, this took a long time to learn but practice makes perfect.
We are trusting the Lord in these tumultuous times but know without a doubt that "ALL things work together for good to them that love God, to them who are the called according to his purpose" (Romans 8:28). What this means for us will soon be clear. Thank you for your prayers.
It is of the Lord's mercies that we are not consumed, because his compassions fail not. They are new every morning; great is thy faithfulness.
Lamentations 3:22