He's Home with Me!
He's Home with Me!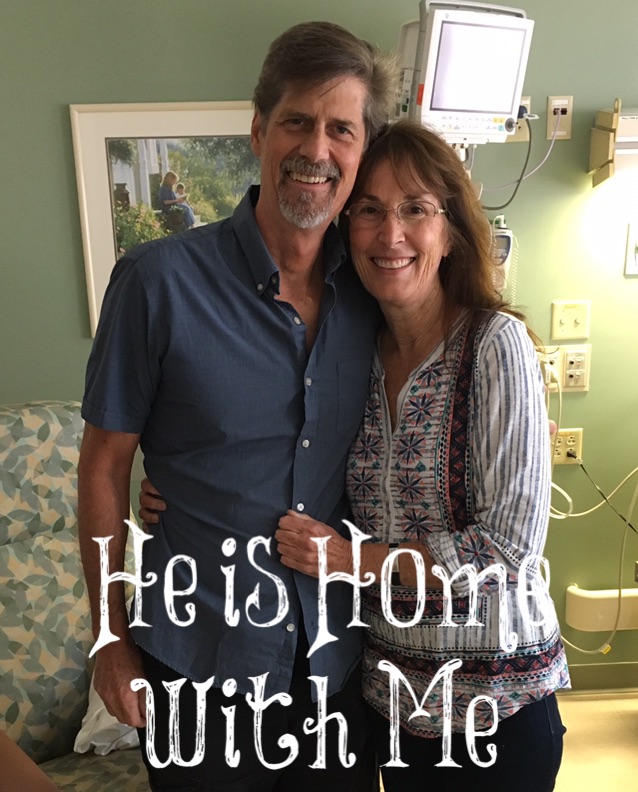 A week ago yesterday, I took my husband to the ER with a heart rate of 40 beats per minute. It had been this way for about four days. Soon after we got to the ER and he was transferred to a bigger hospital, it went down to the 20s and as low as 13. He was diagnosed with Lyme Carditis and put on antibiotics. The doctors told him it would take two to seven days to heal. It was an extremely difficult week in which he slept maybe 15 hours for the entire week since when he would go to sleep, his heart rate would tank. It would pause and miss beats, too.
Miraculously Tuesday night, he was able to sleep five hours without it going below 30 beats per minute. We could see gradual healing in the past few days such as the heart beating rhythmically when he stood up and his heart rate would go to the 60s and 70s which it wasn't previously. He took a stress test yesterday and passed with flying colors so the doctors cleared him to go home.
His resting heart rate is now at 45 and his heart is still missing a beat but he seems to be on his way to recovery. We are so very thankful for all of your prayers and support. The family of God is amazing and we are so blessed  to be a part of it. At one point, his heart beat was so low that it went into a flutter and the only way he could keep it up was by standing and singing praise songs to the Lord. All of his cardiologists were Christians and when he told one of them this, he mentioned verses about singing to the Lord! "Sing unto God, sing praises to his name: extol him that rideth upon the heavens by his name JAH, and rejoice before him" (Psalm 68:4).
I brought him home yesterday and we are all so thankful he is alive and on his way to recovery. He went to bed early last night and was finally able to get a good night sleep. Praise the Lord for His mercies.
Great is the LORD, and greatly to be praised; and his greatness is unsearchable.
Psalm 145:3