The Darkness of Sin Creeping Over the Earth
The Darkness of Sin Creeping Over the Earth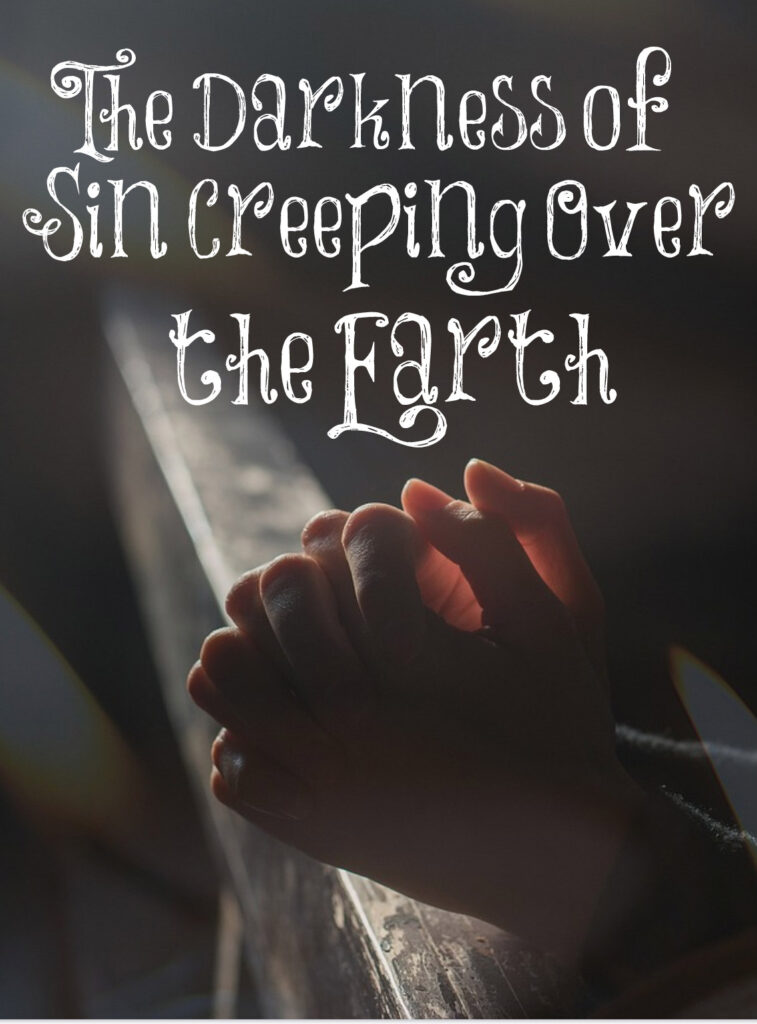 Written By Nancy Campbell in her Magazine Above Rubies
Deception has taken hold of our culture in much greater ways. Things that were abhorrent in the secular word are now often accepted in the Christian world. The gross darkness of sin is creeping over the earth. Now is the time to shine brighter than ever, to speak the truth more boldly, to rise up and reveal the glory of God more fully.
In this day when most mothers continue to limit their families and reject God's first commandment to mankind, we will willingly receive the children He has destined for us.
We will never turn from marriage of one male and one female. This is God's plan, and He has no other.
When many women would rather dress like men, we will dress femininely.
In a culture of birth control, euthanasia, and depopulation, we will choose life no matter what the cost. God is the author of life. He loves life. He gives life, and He always wants us to choose life. Satan cannot give life and therefore seeks to eliminate it every way he can.
While homosexuality is accepted by law and transgenderism is increasing, we will never accept it as normal. God's word says it is an abomination.
While deception and evil are increasing, it does not mean we assimilate. We must guard against deception and stand for truth. We do not need to be intimidated by our antagonists. God is true from the beginning, and He is true to the end. His truth is forever settled in Heaven.
Please be encouraged, dear mothers. Embrace who God created you to be. He created you physically and innately for the glorious career of motherhood. I know it is not always easy, but what is easy in this life? We don't live for what is easy but what is right.
Humanistic culture has infiltrated into the Christian church, and truth has been compromised. Much of what this Christian generation thinks is normal is not even biblical. Most people think they know better than what God says in His Word. They live their lives according to what everyone around them is doing rather than diligently seeking truth.
It's time to turn back. Back to God's infallible and eternal Word that was written for all generations. God's word is not out of date. It is written for this 21st century. Can I challenge you to try it?
"Come back home? How could I survive financially?" you say. You'll never know until you take the first step. God wants to show you that He is able. He wants you to walk in the way He planned for you. It is the best way. It is the good way. It is the way of rest and peace. It is the glory way because He designed it.
The prophet Haggai warned God's people that when they didn't put God first, they would work to earn wages but their wages would go into a bag with holes (Haggai 1:6,7). This often happens when we do it our way. Why not take a step of faith and do it God's way?
Arise, shine; for thy light is come, and the glory of the Lord is risen upon thee. For, behold, the darkness shall cover the earth, and gross darkness the people: but the Lord shall arise upon thee, and his glory shall be seen upon thee.
Isaiah 60:1,2