The Fear of Being Shot in Church
The Fear of Being Shot in Church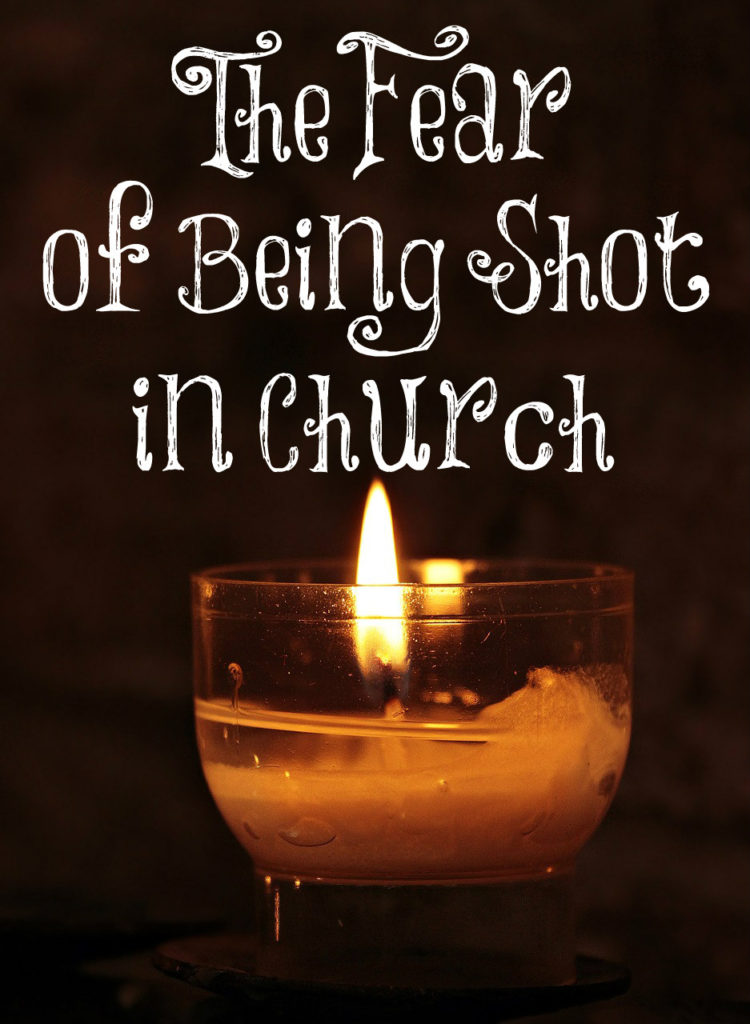 As believers in Jesus Christ, we are promised that we will suffer persecution. The evil in the world is controlled by the prince of the power of the air (Satan) so evil will continue until Christ's return. We must remember that everything on this earth is a spiritual battle being waged in the heavenlies (Ephesians 6:12), as we hear of the tragedies that are going on around us. One woman in the chat room shared her experience with us of a time she easily could have been a victim of a mass shooting. Here is her story:
Friends, I know that with the church shooting, many are experiencing fear and apprehension that such a thing could happen. Mentally, we know God is sovereign and in control, but we still experience worry for our families and ourselves. Could this happen to us? I wanted to tell you my story, not to sensationalize, but to testify to God's faithfulness to his promises. (Warning, it may be upsetting to some.)
During my senior year of nursing school, I was sitting in class taking mid-terms when a classmate came in and began shooting. This was fifteen years ago when the only school shooting had been Columbine. No one knew what was happening and it took a while for us to realize. He shot one professor immediately. Our second professor was very vocal about her Christian faith. (She would always end her lectures telling us that she couldn't talk about it in class, but if we ever wanted someone to talk to about where she found hope or someone to pray for us,to call or visit her any time after class.)
My classmate then turned, pointed the gun at her and asked, "Where is your God now?" She answered boldly, "Whether I live or die, does not change that God is right here, right now." He then killed her and turned the gun on the class.
Countless times in scripture God tells us, "Do not be afraid." I want to tell you that He is faithful to His promises. Hiding under the table that morning I knew I was going to die, but the most amazing thing happened, I felt no fear. There was only peace. I remember being sad about how upset my parents would be, but also at peace that God would take care of them.
The most real and authentic prayer of my life was also going to be my last. It was: "Lord, here I come." I had grown up in the church and youth group and up until that point had trouble believing if it was all real or just what my parents told me. In that moment, I knew without any doubt that God was real and He was present.
I believe the Sovereign hand of God then restrained the shooter, and he let the rest of us go. Just before the shooting he had sent his "manifesto" to the newspaper in which he told of his plans to kill the entire class. Police said that he had enough arms and ammunition to do it. It doesn't matter what man may plan, nothing is outside of the Plan of God.
At the second professor's funeral, the gospel was presented and many received Christ because of her faithfulness to her Savior. When seen from an eternal perspective, she lost what she could not keep, so that others might gain what they could not lose. As for me, that day proved the existence of God and His love.
We all know that when we accept Christ we are no longer our own and are to live for God. Since then, I must constantly evaluate, since God spared my life that day, what am I doing with it for Him and His Kingdom?
I write this to you, friends, to remind you that although the news and world is scary, we serve a God that is bigger than all this. And if the God we serve tells us, "Do not be afraid" and "I will never leave you or forsake you," we can rest assured that He is faithful to His promises.
Yea, though I walk through the valley of the shadow of death, I will fear no evil: for thou art with me; thy rod and thy staff they comfort me.
Psalm 23:4