The Rise of Witchcraft Among Women
The Rise of Witchcraft Among Women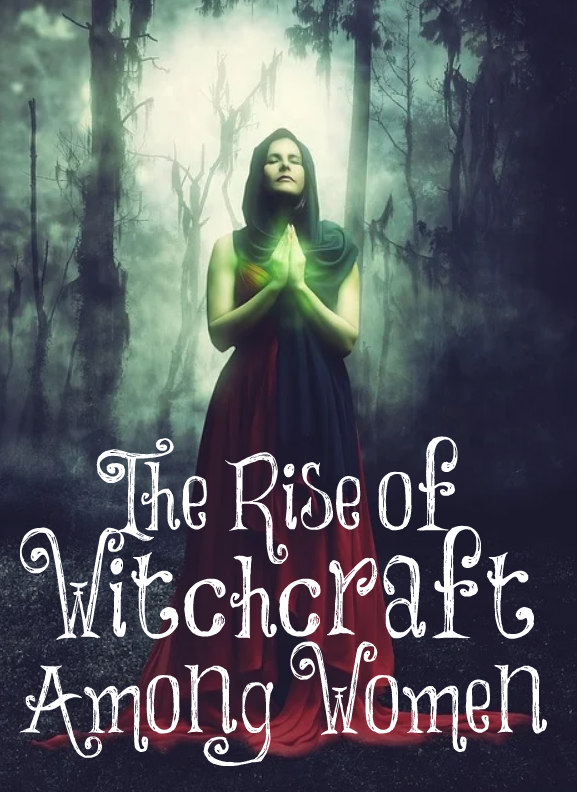 "For rebellion is as the sin of witchcraft" (1 Samuel 15:23). Many women are involved in witchcraft these days. How do I know? I posted something about it warning women about it on my Facebook page and it went viral. Many women love witchcraft. They are in rebellion to God.
Recently, I wasn't feeling good for several weeks so I spent some time watching young women on YouTube who are homemakers. I loved watching them create beauty in their homes. They cooked delicious food. Cleaned up messes. They painted, decorated, gardened, and other things to make their homes beautiful. It was a joy to watch. Women are highly attracted to these videos because they instinctively know that home is where they are suppose to be.
I began watching one woman in particular. She was beautiful and sweet. However, she mentioned another channel that she has so I found it, and it was about calling herself a witch and how much she loved witchcraft. My heart sank! She is playing with fire and leading many other young women astray.
Often, I receive comments on my Facebook page praising Satan so I know it's common among women. Feminism is rebellion against God and His ways. It's forsaking the old paths that God has ordained for women and jumping onto Satan's path instead. You are either for or against God and once you leave Him and his ways, you are in dangerous territory.
As women have rebelled against God, they have turned to witchcraft. They are trying to fill the void in their lives with something satanic. If God isn't filling the void in one's life, Satan gladly will. The thing about this is that Satan's goal is to kill, steal, and destroy. God's goal is to give life, abundant and free. He makes all things beautiful while Satan makes all things ugly. These women are being greatly deceived by the Great Deceiver.
 Now the works of the flesh are manifest, which are these; Adultery, fornication, uncleanness, lasciviousness, Idolatry, witchcraft, hatred, variance, emulations, wrath, strife, seditions, heresies, Envyings, murders, drunkenness, revellings, and such like: of the which I tell you before, as I have also told you in time past, that they which do such things shall not inherit the kingdom of God.
Galatians 5:19-21