The Taming of The Shrew
The Taming of The Shrew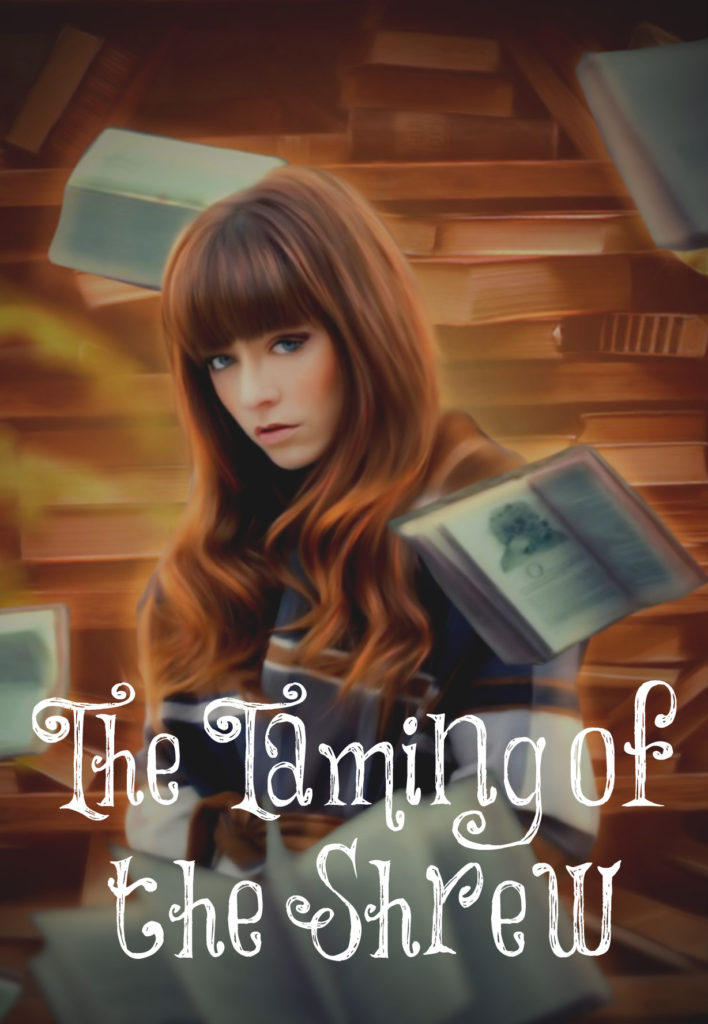 This post is an excerpt from the book titled Teachers' Secrets and Motherhood Savvy by Renee Ellison. I highly recommend this book! I pray that this post will bless and challenge you, wives. Nothing good comes from being quarrelsome and needing to be right with your husband. (A shrew is an ill-tempered, scolding woman.)
We can see yet a third powerful picture of discipline in Shakespeare's play, The Taming of the Shrew. (Perhaps you can find the old black and white film.) It is a superb treatment of bringing someone's wayward will into submission. This is not a recommended strategy to use with your spouse, but it is an excellent strategy to use with your children!
The Taming of the Shrew is the story of a confident young man who got to choose between three young ladies for his wife. Two of them were rather demure; one was wretched. To everyone's surprise, he picked the wretched one—the lass who threw a temper tantrum every day. But, strangely, he proved wiser than his friends knew.
On the honeymoon, he cleverly proceeded to throw several temper tantrums himself, supposedly on her behalf, in the name of love, right before she did. When they entered the bedroom of their inn, for example, he pitched a fit for his beloved, ranting and raving that the mattress was not soft enough for her. "Off with it!" he shouted, "We will sleep on the floor instead." She spluttered in confusion, saying timidly, "Well, I would have liked to have at least tried the bed."
At dinnertime, he also threw a fit, declaring the food not fit for his beloved. He returned it to the kitchen. She again argued that she would have liked to have tried it. At every turn, where there was a potential possibility of her foul spirit expressing itself, he jumped the gun and threw the fit himself.
Over the course of the honeymoon, this proved to show her the wretchedness of a disagreeable and contrary spirit. So much so, that on the way home when he saw the sun, he called it the moon, just to see whether she would agree with him. She protested mildly, saying that it was the sun. But when he declared it again to be the moon, she hastily dropped her contentiousness and agreed for the sake of harmony between them. It now didn't matter to her what the reality of the case actually was. She was now more interested in exhibiting a yielded spirit and achieving relational harmony than with asserting her own perceived rightness of the situation.
He arrived home with a much softened, sweet-spirited wife. He engaged his comrades comrades (who had likewise married the other two in the meantime) in a wager to call their wives by whistle or by messenger. The husbands of these supposedly demure women found them subtly resistant after marriage. They did not come running when called—in fact, they refused to come. But the hero of our story now had a wife who agreeably appeared and surprisingly graced all who beheld her. This is the goal you want for your children: to train them to be agreeable and to have a magnanimous spirit.
It is better to dwell in the wilderness, than with a contentious and an angry woman.
Proverbs 21:19
***A message to women who are offended by this story: Don't be! It's a make-believe story that's trying to get a very good point across. Life is a whole lot better if you focus upon what needs to be changed in you rather than being offended and needing to be right all of the time, as many women these days are.