Going Against the Titus Two Mandate
Going Against the Titus Two Mandate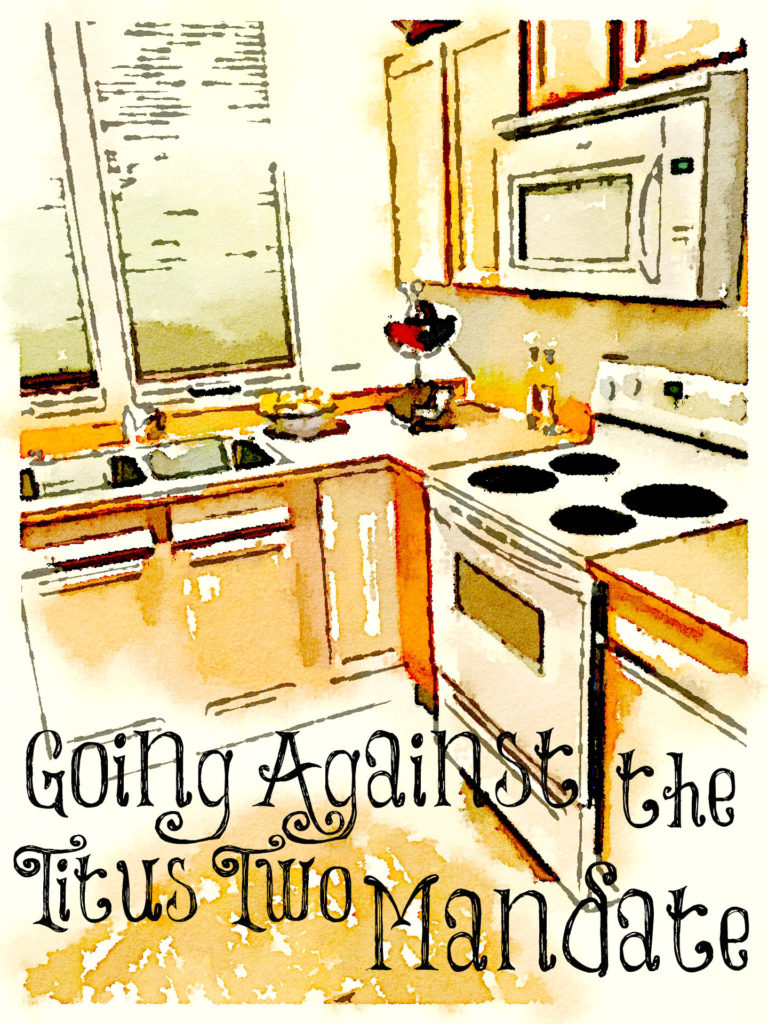 Why do women get so angry when I teach that mothers need to be home with their precious children full time? You would think I am teaching something evil by their reactions towards me! It's not something that is easy to teach in this feminized culture. I love it, however, when I read comments from my posts from wise women that understand the importance of mothers at home and being keepers at home as God commands. Here are two that have stood out to me recently.
"Titus two 'keeper at home' literally means to be a domestic and guard your home. You cannot guard your home if you leave your post and you cannot be a domestic when you work outside the home. Yes, there are many Christian ladies who work outside the home, but they go against the Titus two mandate. We have to stop justifying what we want to do because 'other godly women' do it.
"Christ is our example, not man. His Word is written on our hearts, not man's. People sin and fail but His Word doesn't. It can be scary to take that first step and society has made it difficult for a woman to stay home but God's instructions are not bound by time. We have made it hard on ourselves: internet, cell phones, cable, eating out, two vehicles, 20 pairs of shoes, etc.
"Any woman can be a keeper at home if she really wants to be. And I know not one person who has gone into legitimate poverty to do so. But even if they did, Paul tells us we are to suffer for Christ. What is poverty on Earth when we have riches for eternity?" (Lindy J.)
"My mother has a college degree and two masters degrees. She started college when I started high school. I felt like she was the least available when I needed her most. She and my dad divorced a few years later. I looked to my grandmothers (who were keepers at home) as my example. I wanted to be like them – at home, wearing an apron, and singing in the kitchen. My mother is bitter, unhappy, and lonely. She is retired now. I can remember my grandmother telling stories about things my mother and her seven siblings did growing up. She told how things used to be. My mother can only talk of her work place and people she used to work with. It's sad." (Becky M.)
Her mother listened to the lies of feminism instead of the cries of her children as many mothers do today, sadly. Please, don't make the same mistake.
That they may teach the young women to be sober, to love their husbands, to love their children, To be discreet, chaste, keepers at home, good, obedient to their own husbands, that the word of God be not blasphemed.
Titus 2:4, 5