There's No Place Like Home!
There's No Place Like Home!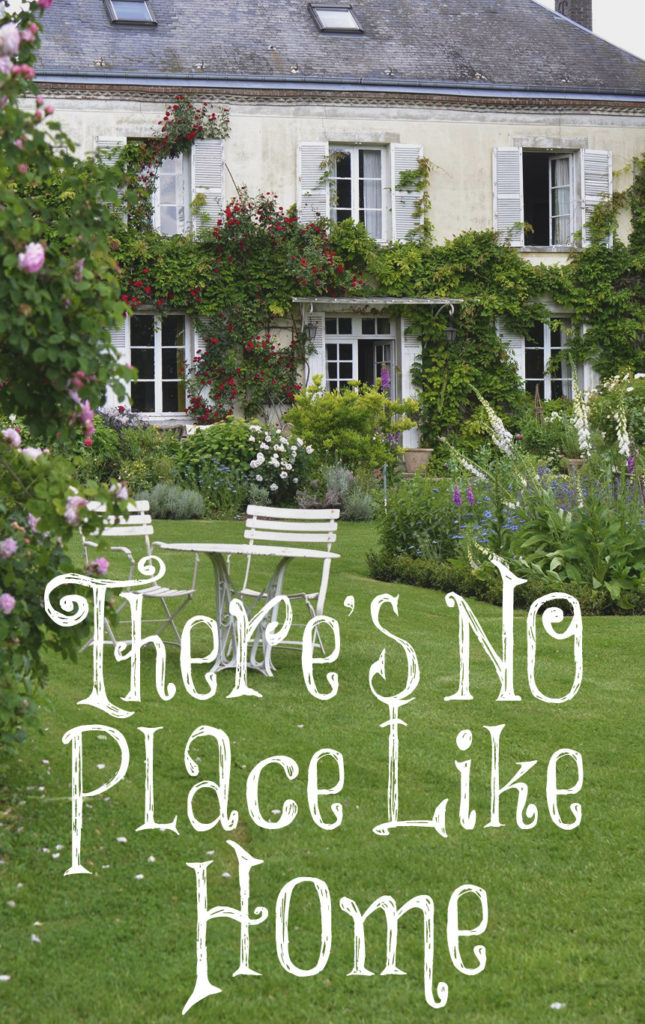 "When a child leaves their home to stay with friends it is common for them to be homesick. In fact, homesickness can be debilitating and can be painful for some children, even as they get older. We've all felt the sickening feeling of homesickness and understand that it is a vey real thing.
"Sometimes we can feel homesick even when we are at home! I think that's a homesickness for our eternal home. Home is very much tied to our lives.
"Once again, because it is a God breathed thing, the devil hates it. The devil hates everything that is of God. He hates life, family, the home, the womb, and babies. The devil is having a heyday as he has successfully wooed thousands of women out of their homes, away from the God-ordained post, away from their children, and away from the nest where God wants to give them sanctuary and rest." (Nancy Campbell)
When I was a child, I went to many sleepovers but never lasted past 11:00 pm. I was too homesick so my dad would come and get me. When I was away from home at college and living in the dorm rooms, I was homesick for home and the comforts of home. This is normal and natural. Why do you think there's a saying such as, "There's no place like home!"?
Isn't it wonderful to know that God commands that we be keepers at home? That our job is to look well to the ways of our household? That our ministry to our husbands and children is in the home? We are so blessed to know this! Women write me and tell me excitedly that they are finally leaving the workforce and going home. I rejoice with them!
Most young women are never told that their job and ministry is in the home so they go after what culture tells them to go after: higher education and careers. (No, the Proverbs 31 woman was not a career woman.) They can sense a restlessness in their spirit that something just isn't right. They miss home. They miss God's will for their lives. They're homesick.
Love your home, women. Thank the Lord often for your home no matter how big or small. Thank Him that He's given you the ministry of the home and a wonderful place to raise your children. God is good and His plan for you is good. I love His ways!
Through wisdom is an house builded; and by understanding it is established: And by knowledge shall the chambers be filled with all precious and pleasant riches.
Proverbs 24:3, 4