This World is Like a Putrefying Carcass
This World is Like a Putrefying Carcass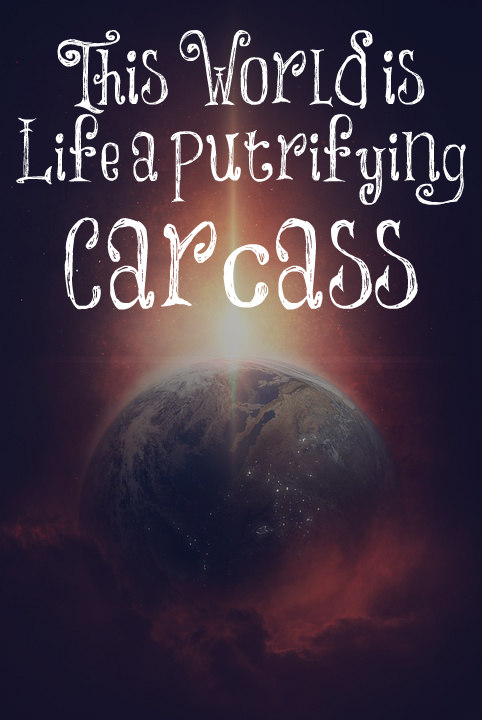 John MacArthur went against the ungodly mandate that churches weren't allowed to meet in California yet riots, protests, liquor stores, and abortion clinics were allowed. He spoke about this last Sunday. I listened to his sermon. It was excellent. I will share some of the points that stood out to me.
He began his sermon by explaining unbelievers: dead in trespasses and sin, live in futility of mind, love darkness and hate the light, hostile to God, preaching of cross is foolishness, cut off from the life of God. We can't expect them to grasp truth.
We're the only hope in this world. Take out the salt and you'll have the Tribulation. The Church is the only preservative in society. The world is like a putrefying carcass. We must influence the world and not be influenced by it.
The influence of a righteous, God fearing life holds back the corruption to some degree. We need to be lights set on a hill. Salt works quietly but powerfully. It starts in the home where you raise godly children but salt can't change good into evil. Only light can do that. Light displays the truth.
The real danger in our culture isn't a virus. It's spiritual. In California alone, there are 364 abortions a day. One in four pregnancies end in abortion. Eighty eight percent of these are from unmarried women. California has more abortions than any other state and our governor welcomes all women from other states to come have abortions here. Almost a million babies are aborted a year in America. We have a culture of death.
Be salt and light, women. Live out godly lives in front of all that you come into contact with. Let them see the love and kindness of the Savior living in and through you. Make sure you speak the truth in love, too. People need to hear truth. All they hear are lies since most are following the father of lies, Satan, but we follow the Father of Truth, Jesus Christ. People need to hear Truth.
Let your light so shine before men, that they may see your good works, and glorify your Father which is in heaven.
Matthew 5:16