Virginity Stolen Through Sexual Abuse
Virginity Stolen Through Sexual Abuse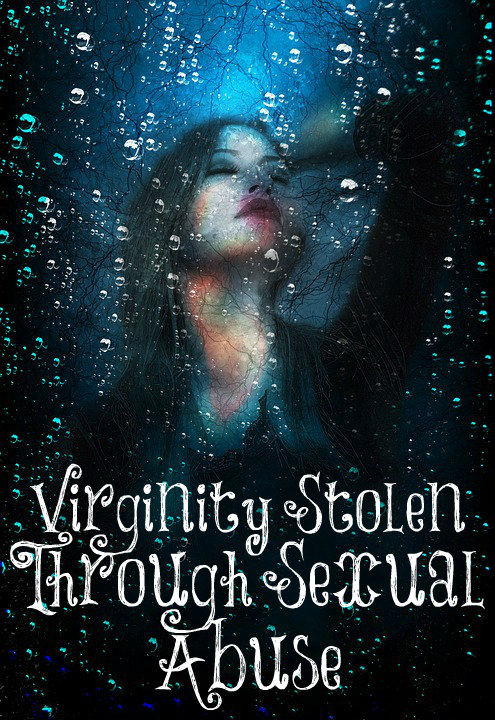 There are women whose virginity was stolen from them through sexual abuse and no fault of their own. Some were offended by my viral post encouraging young women to be virgins until marriage. How are they to erase the pain and guilt they feel from this happening to them? Are they "no good" since they can't be virgins on their honeymoon by no choice of their own? I want to make it clear that my post was directed to those women who actually have a choice in keeping or losing their virginity before marriage NOT to those who had theirs stolen. So please understand the huge difference, but here's what I say to those women who didn't get to choose to be virgins on their wedding night.
My encouragement to them would be to learn who they are in Christ. They are new creatures in Him; the old is gone (2 Corinthians 5:17) and God restores the years the locusts have eaten (Joel 2:25). They need to find their worth and value in Him since His love is unconditional and everlasting (Romans 8:31-39). Bitterness will destroy them (Hebrews 12:15) so they need to rid themselves of it. Those who violated them were walking in the flesh and being led by the prince of the power of the air, Satan. It is a spiritual battle being waged in the heavenlies (Ephesians 6:12) but greater is He who is in them than he who is in the world (1 John 4:4). They will be transformed by continually renewing their minds with truth (Romans 12:2). It doesn't mean they won't bear the scars of their abuse but they can find healing through Christ.
I asked the wise women in the chat room for their advice for these women and here are some of their responses. Some comments are from those who have experienced sexual abuse in their childhood.
Stacey: "I don't know – I wish when I was really hurting after the abuse someone told me that childhood rape was not me giving away my virginity; that it was stolen and God knows the difference between childhood rape and willing sex. I wasn't told this and another abusive woman in my life called me a slut at five years old. So I thought I was!
"Until I learned the difference which, unfortunately, wasn't until a few years ago, I thought I was just too dirty and sexually deviant because I lured a family member at such a young age. To the women actively struggling with this, being raped and molested is not a choice but instead is a sin committed against you. While we are responsible for healing, the sex crime is not their fault and does not need atoning.
"Now it doesn't bother me but a while ago those posts would have devastated me because Satan used that teaching to scare me from God. Sexual abuse of children is such a deep, awful evil that infects the poor child's body, mind, and soul. Satan sure devastates children with it; we have to be vigilant in helping victims. At least, I wish people were vigilant in noticing me and helping me. Praise God, I found wonderful people who He brought in my life. I hope that helps! Sorry some are hurting by your post. Unfortunately, Satan wants that, I think. Praying he loses ground and these women find peace and the innocence God wants for them."
Cassie: "As a person who has been abused at ten and raped at fourteen and eighteen, I took no offense to your post. Part of it is their victim mentality. [Those who were sexually abused were victims at the time but they don't have to stay victims with a victim mentality their entire lives. This only hurts them.] Once you lose your victim mentality and that everyone should feel sorry for you and walk on eggshells about what they say, there is nothing to find offense against. I honestly do not think there is anything you can say to comfort those who want to remain a victim against this offense. But they do need to understand that you teach to those who give it away or have the opportunity to give it away and that you are called to speak that truth to help those make better choices.
"They also need to learn to find healing from Jesus Christ and Him alone and allow Him to lift them up and beyond the devastating effects of those abuses. Once they learn to leave the guilt where it belongs and that is with the offender and not them, they will begin to find more peace."
Lindsay: "It is precisely because virginity is valuable that what was done to them is such a terrible wrong. Of course, it is not their fault if someone abused or raped them. It's not a sin on their part. But it was a terrible sin what was done to them, not only because they were violated, but because it robbed them of their innocence that should have been theirs on their wedding night. Rape and abuse leave scars that can be hard to overcome.
"The ideal is virginity and innocence on the wedding night so that husband and wife can learn together without fear or past memory getting in the way, but they were robbed of that through the sins of others. They can certainly go on to have a wonderful married sex life anyway, but the scars are going to be there, and that is a tragedy. It doesn't negate the experiences of these women to point out that virginity is a precious thing to be saved for marriage. It affirms that great wrong was done to them. It should also be pointed out that no one said that the only valuable thing about a woman is her virginity. What was said is that virginity should be saved for marriage."
And we know that all things work together for good to them that love God, to them who are the called according to his purpose.
Romans 8:28