What If Roe v. Wade is Overturned?
What If Roe v. Wade is Overturned?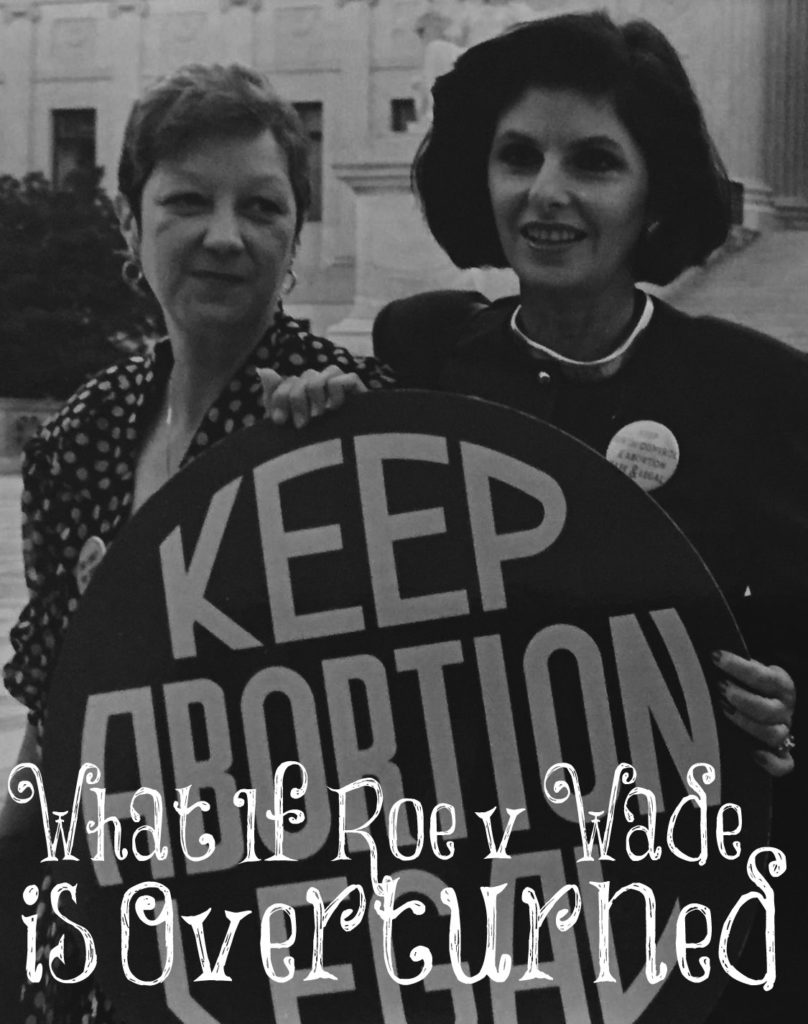 Abortion is a hot topic these days. The movie "Unplanned" has helped it along. But Hollywood elites are crying, "Foul!" I just read one woman share how horrible her abortion was when she was four and a half months along and she wouldn't want anyone to go through what she went through in bad conditions. Instead of grieving over the murder of her child and the toll this took on her body, mind, and emotions, she wants to promote abortion but just make sure they are done in "healthy" environments!
Let's say Roe v. Wade is overturned someday (which I would rejoice over). What should happen to women who seek out illegal abortions? Up until 1973, babies were protected in the womb by law. Therefore, for most of the history of the United States, babies were valued and considered worthy of life. In 49 of the states, abortion was considered a felony; in New Jersey, abortion was a high misdemeanor.
Those who performed abortion were punished and so were the women who had abortions. What if abortions become illegal? What should be the punishment for those who seek abortions and those who perform them? Should there even be a punishment? I believe there needs to be some type of punishment for women seeking abortions or what would there be to deter others from having them? I'm not sure it should be jail time but there needs to be something that clearly shows that abortion is murder and to put fear into women who want to abort. The abortionists should go to jail for many, many years.
There needs to be consequences for disobeying the law. We go over the speed limit, we get a ticket if the policeman sees us. We steal, we must pay back or even be put into jail. All crimes are punished and getting an abortion, if it is illegal, is no different. Yes, the punishment should be weighted with the crime. If a woman aborts her eighth month baby, the punishment should be much greater. A teenager whose parents are forcing her to have an abortion, the parents should suffer the consequences.
If we believe abortion is murder (which it is), there needs to be clear consequences for not only performing the murder but for those allowing it to happen to them. After all, "our nation has been polluted and defiled by child sacrifice and the shedding of innocent blood ever since [Roe v. Wade]" (Rusty Thomas). God calls the murder of one's child an abomination (Deuteronomy 18:10-12). God doesn't take it lightly. Why should we?
Illicit sex is where this whole problem begins. We live in a highly sexualized culture. Fornication is common among many. Yes, there's birth control but no birth control is 100 percent effective so abortion rates will continue to be over a million a year, most likely. Sex education in public schools are a travesty. Children need to be taught abstinence and the beauty of sex in marriage. It's the ONLY safe place where sex should take place and they need to be taught the value of having children. This won't happen until children themselves feel valued which many do not. We live in an anti-child culture.
How are we to deal with all of this today? We are to be salt and light, women. The Apostle Paul wrote his epistles in a wicked culture. He taught young women to marry, bear children (yes, have children!), and guide the home. Love their husbands and children, be discreet, chaste, good, sober, obedient to their husbands and keepers at home. These were completely contrary to the culture in which he wrote them, as they are even today. Keep walking in truth and obeying God. It's the best place to be and in doing this, you WILL be salt and light!
Let your light so shine before men, that they may see your good works, and glorify your Father which is in heaven.
Matthew 5:16