When Calls the Heart
When Calls the Heart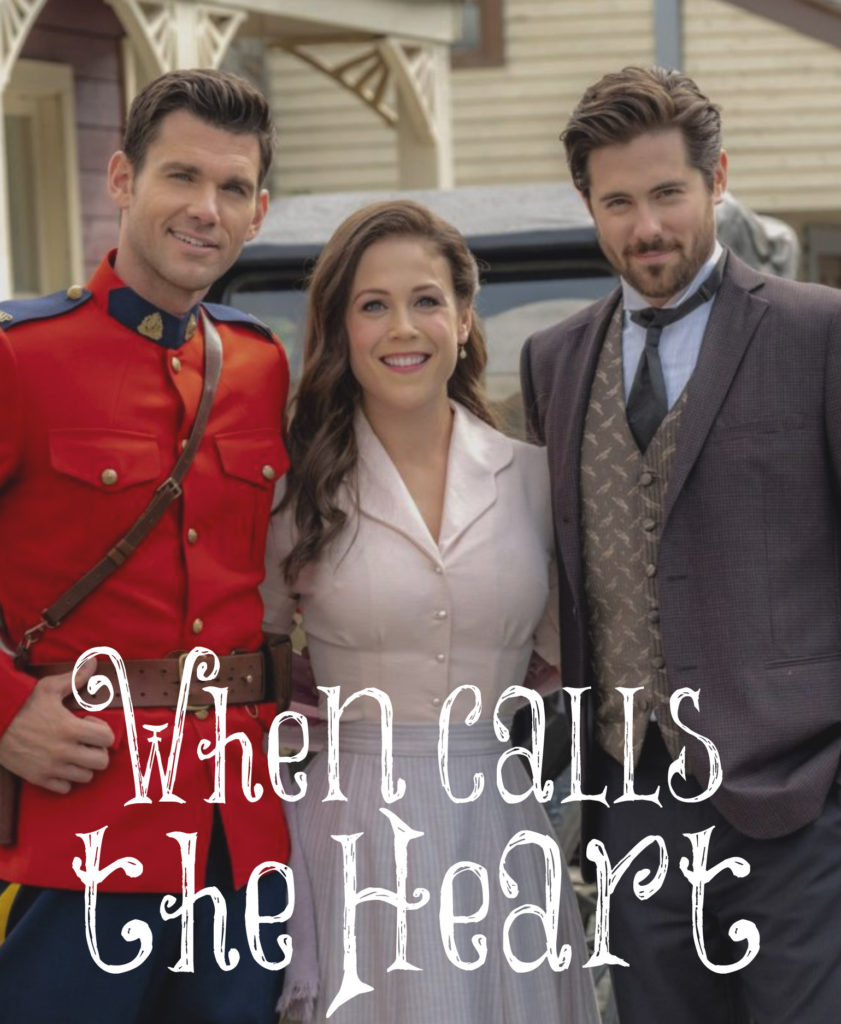 ***Warning: This is NOT a typical post of mine. It's just for fun!
When Calls the Heart is one of the few shows that I watch. It's the only show I watch on Hallmark, since Hallmark began having homosexual couples in their movies. Two of its executive producers are Christians, and it's an appropriate show for children, most of the time. This is just a TV show, but I thought I would share my thoughts about the past season any ways.
I have been watching it from the beginning. In this past season that just finished, the only scenes I enjoyed were the ones between Elizabeth and Nathan, and the pastor with others. Nathan came to Hope Valley because he felt responsible for Jack's death, so he wanted to watch over and protect Elizabeth and her baby.
I didn't like all of the bickering between the couples this year, and I don't like the feminism (like Faith's and Fiona's characters) in it which is in all shows these days. Women weren't doctors back then! I loved Carson, the doctor, who just left, but all Carson and Faith ever did was fight. She was always mad at him about something. Clara was always mad at her new husband, Jessie, too. It wasn't an enjoyable season in that regard.
I did love the pastor and his wife. The pastor had some amazing lines in this season. He talked about prayer and even hummed Amazing Grace at one time. He spoke words of wisdom to people in the town, like "love is a choice," which was amazing.
As those of you who watched it know, there was a supposed triangle between Elizabeth, Nathan, and Lucas. All throughout this season, my favorite scenes were between Elizabeth and Nathan. Yes, Lucas wined and dined her, and he was the one she chose to date. He owns the saloon in town and has a lot of money. Both men are very handsome and kind, but the way Nathan protected Elizabeth, the special moments between them, and the words he spoke to her made their relationship intense and special.
There was the time when he told her he loved her, and she told him that she doesn't want the same thing to happen to him that happened to Jack. She picked his hands in the blindfold game at the shower instead of Lucas' hands even though she had held Lucas' hands. He wrapped her up to be warm and told her that love was worth fighting for. They held hands and looked longingly in each other's eyes when she told him that it wasn't his fault that Jack died. He brought her the bouquet from the wedding, and she warmed up his jacket for him.
By the end of the season, 75 percent of the audience wanted Elizabeth to pick Nathan as the man she declared her love for in the last episode. Hallmark is good for being predictable, and this is what women enjoy about it. BUT, she picked Lucas. The last episode was terrible! They spent three years building up this episode, and Elizabeth simply went into Nathan's office and told him, "I love you, but I'm not in love with you." And that was that.
My heart dropped into my stomach! (I am not a highly emotional type of person, but with all that's going on in our country, it was fun to have a *happy* diversion, so I thought.) Well, the show ends with Lucas and Elizabeth sipping champagne and kissing each other passionately unlike most Hallmark kisses. It was distasteful, in my opinion.
I guess I was not alone. There was an avalanche of women upset with the ending. They felt betrayed for all of these nuggets of loving words and gestures between Nathan and Elizabeth for her to choose Lucas. It definitely was not the usual Hallmark ending, which ended with most of their viewers very upset.
What did I learn from all of this? Don't take a TV show too seriously and don't allow it to steal my joy. It's all make-believe after all, and in the scheme of things, it doesn't matter at all! What are your thoughts if you watch the show? Will you continue to watch it? (Discussions are on my TTW Facebook page.)
If ye then be risen with Christ, seek those things which are above, where Christ sitteth on the right hand of God. Set your affection on things above, not on things on the earth. For ye are dead, and your life is hid with Christ in God.
Colossians 3:1-3