Women Can Do Everything Men Can Do as Well or Better?
Women Can Do Everything Men Can Do as Well or Better?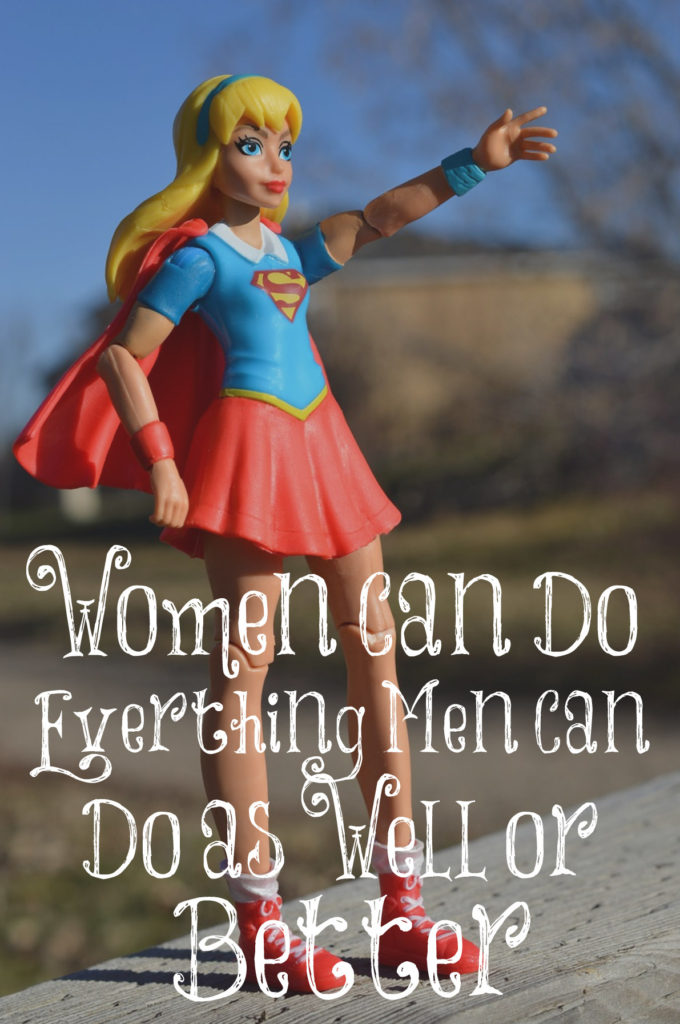 Joe Biden made this comment the other day:
"You know, I've told my daughters, granddaughters from the time they got old enough to understand what I was saying—and I mean it: There's not a single thing a man can do that a woman can't do as well or better. Not a single thing."
I asked the wise women in the chat room what they thought of this comment. Here's what some of them said:
"Is that why men who pretend to be women are constantly beating women at pretty much everything?" (Ana)
"Fight in a war. Lift heavy objects. Play rough sports. Protect the weak. Lead a group of people. Run fast. Do endurance exercises. Handle danger without emotional problems. These and many other things are areas where men excel over women. That's objectively true and verifiable.
"The thing is, people today would be outraged if you said the reverse. 'There's nothing a woman can do that a man can't do as well or better.' That's silly. Women are better than men at some things. Men are better than women at some things. Each has different strengths. Pretending a woman is a man with different plumbing is ridiculous and stupid." (Lindsay)
"Provide sperm to make a baby!" (Crystal)
"Since everyone knows there is at least one thing women can do that men cannot, which is bearing children, then if it were true that women can do everything a man can do, this logically implies that women are inherently better than men. Men are the inferior sex. Women can do everything a man can do plus extra things men can't do, in their minds, which means men are basically defective women. This is the logical, inescapable conclusion of the feminist ideology. Feminism is sexist." (Lindsay)
Women also can't be a father to their children as well as a man can! Contrary to popular opinion, children NEED and want a father; their own father if at all possible.
Back in the "old days" of America, women had no ambition to be men. Look at this poster that was created during the suffrage movement.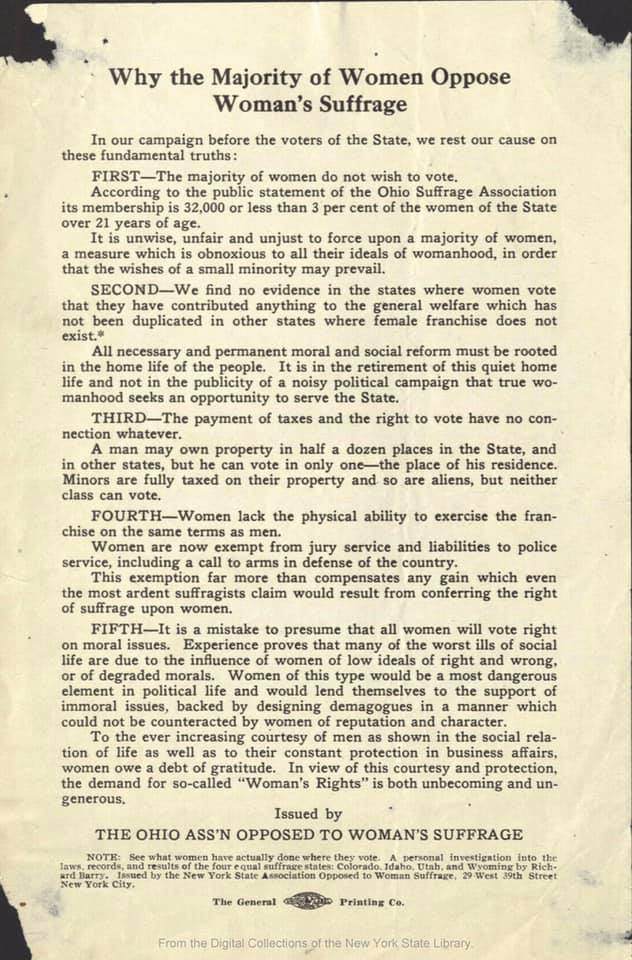 I love what it states in the second fundamental truth: "All necessary and permanent moral and social reform must be rooted in the home life of the people. It is in the retirement of this quiet home life and not in the publicity of a noisy political campaign that true womanhood seeks an opportunity to serve the State."
Women used to know the value of being at home raising children. They knew the value of marriage. They had no desire to get involved in politics or be in the police force or military. They were thankful for being women and the role God had created them for.
Who can find a virtuous woman? for her price is far above rubies.
Proverbs 31:10