Women Praying and Prophesying in the Church
Women Praying and Prophesying in the Church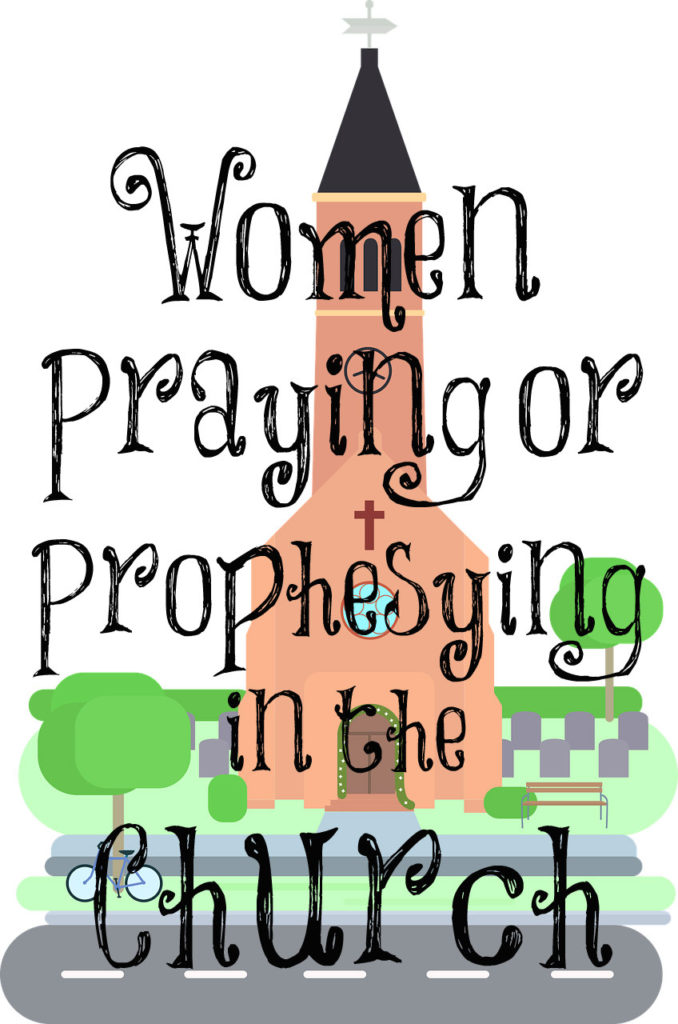 Many people today believe that women can pray and prophesy in the churches. Does the Bible actually say that women can do this? Let's look at 1 Corinthians 11 which teaches about headcoverings. We are told that the head of the woman is the man and that "every woman that prayeth or prophesieth with her head uncovered dishonoureth her head." Is this referring to a woman's activity in a church service? Does this mean that women can pray and prophesy in the church?
I can't see anything in this chapter that states that this can happen during a church service. The entire book of 1 Corinthians is written to a very messed up church but the Apostle Paul isn't giving instructions throughout the entire letter about how the church service should run. No, he is given instructions mostly on how those who call themselves believers in Jesus Christ ought to behave themselves.
At the end of Chapter 9, he's encouraging believers to be temperate in all things and discipline their bodies. In chapter 10, he warns them against idolatry, fornication, lusting after evil things, murmuring, and that whatever they do, they do all for the glory of God. Then he goes onto chapter 11 about headcoverings, women being the glory of man, and long hair being their covering. In the verse I mentioned earlier about the woman praying or prophesying, it makes no mention of this happening in a church gathering.
In chapter 12, we are taught about spiritual gifts and in chapter 13, we are taught about charity which is godly love for others. In chapter 14, we are taught about prophesying and how it is used to "speaketh unto men to edification, and exhortation, and comfort." Here Paul is clearly speaking about being in a church service and how much more edifying prophesying is than speaking in tongues. "Let all things be done unto edifying…For God is not the author of confusion, but of peace, as in all churches of the saints."
Right before this verse he wrote, "For ye may all prophesy one by one, that all may learn, and all may be comforted." So yes, in this chapter he is specifically speaking about the church service and prophesying. What is the very next verse after the one about God not being the author of confusion and this one about all being able to prophesy one by one?
"Let your women keep silence in the churches: for it is not permitted unto them to speak; but they are commanded to be under obedience, as also saith the law. And if they will learn any thing, let them ask their husbands at home: for it is a shame for women to speak in the church." God is very clear here that women are not to pray or prophesy in the churches. Paul would not have written in one chapter that women can pray and prophesy in a church service and then a few chapters later clearly instruct women to keep silent in the churches and that it is a shame for women to speak in the church. Men are called to pray and prophesy in the churches since they are the God-ordained leaders as the "husbands of one wife."
All women who are speaking, teaching, prophesying, and praying in the churches are in rebellion to God's clearly stated role for them. And in case women and the leaders of the churches didn't quite understand what Paul was writing, he wrote it again just to make sure everyone understood.
Let the woman learn in silence with all subjection. But I suffer not a woman to teach, nor to usurp authority over the man, but to be in silence.
1 Timothy 2:12, 13