A Legacy of Love
A Legacy of Love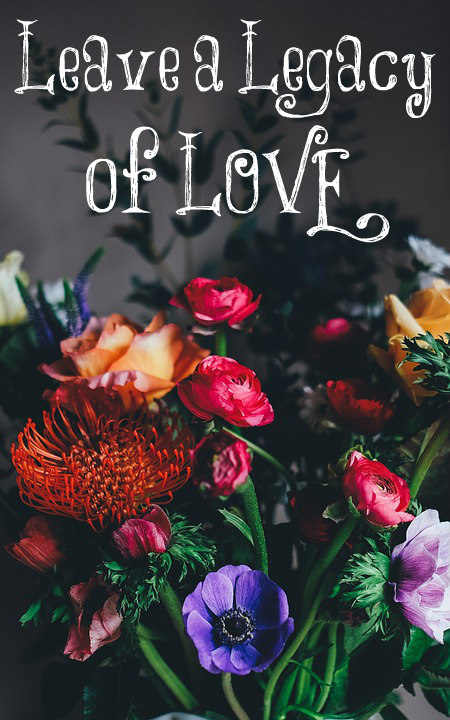 In my book and in previous posts, I have shared how my parents didn't get along when I was growing up. There was little harmony between them but a lot of contention instead. However, in the last few years of my mom's life when my dad was taking care of my mom, she deeply grieved for the way she had treated my dad all those years. She grew to greatly appreciate him and saw what a kind, loving man he was as he tenderly cared for her. In fact, a few months before her death, my sisters and I were complaining about our dad (which I know is wrong) and she came out and scolded us!
One of the last conversations that I had with her, she was telling me that there was a strange man in the house and it frightened her. I asked her who it was and she told me it was my dad. She said after a few hours, she realized it was her beloved and was so heartbroken that she didn't recognize this man that she loved so much. She died within ten days of this event so she was spared ever losing her mind completely which we are so thankful for.
In their family room, they have a huge blown up picture of all of the family with my two sisters, our husbands, our children (their grandchildren), their spouses (the last two are newly engaged so their spouses aren't in the picture), and all of their great grandchildren. (It is also missing the many new little additions to the family since it was taken a few years ago!) They love this picture and looked at it often, exclaiming how blessed they were. When I was in high school, my mom mentioned divorcing my dad but thankfully, she never did or else this picture would have never been taken with the two of them in the center of it cuddled together. Many people at her funeral commented on the beautiful legacy she left.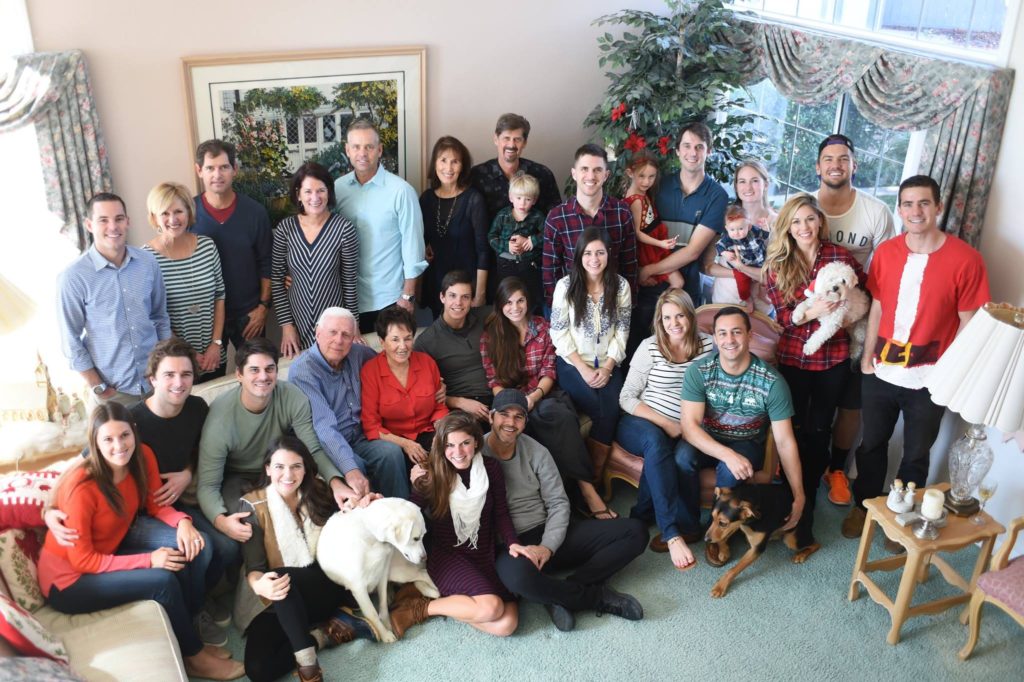 Our legacy isn't in the stuff we leave behind. No, it's in the love we have invested in the lives of our family and those around us that we leave behind. My mom and dad have left a legacy of love. No, they didn't have a good marriage during most of their 66 years of married life but they are both so thankful they stayed together and were blessed because of it.
My dad has told me several times that every day he has made a commitment to pray for the thirteen couples to will walk faithfully with the LORD and that their marriages will be strong until death do they part. He knows if they do, there's a good chance that his great grandchildren will grow up to walk in truth and this is all that matters!
I know a lot of you are in difficult marriages. Do everything in your power to keep it together if at all possible. Live in submission to your husband. Don't argue with him. Make a decision to love him through the good times and the bad times. Love is a choice and an action. Be a covenant keeper. Find your comfort and strength in the LORD; for God is love. Leave a legacy of love.
But now faith, hope, love, abide these three; but the greatest of these is love.
1 Corinthians 13:3