A Teenager With Her Guidance Counselor
A Teenager With Her Guidance Counselor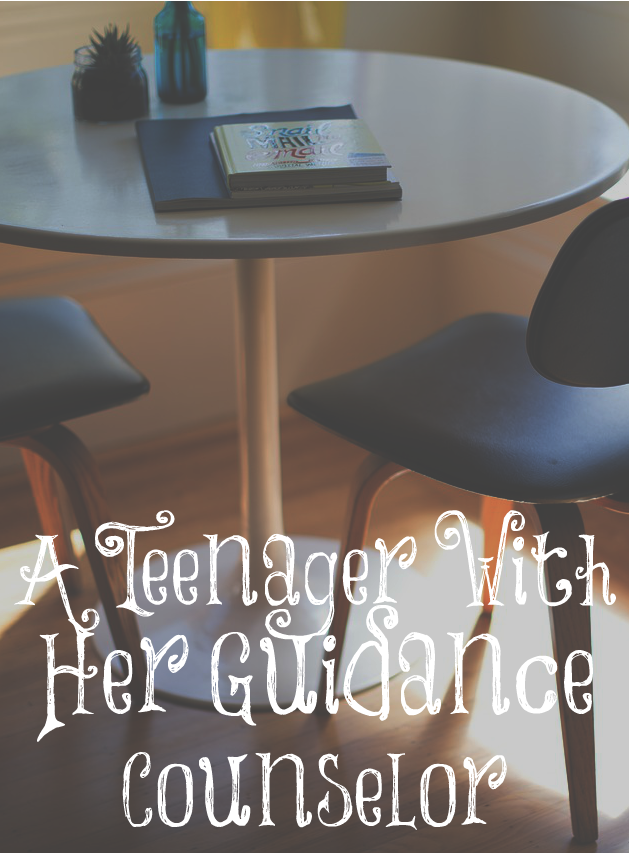 Susan, a 16 year old, is at an appointment with her high school guidance counselor. The counselor asks Susan, "So, Susan, what would you like to do with your life?"
"I would like nothing more than to be a wife and mother," Susan answers.
"Well, Susan, there's so much more you can do with your life than just being a wife and mother. How will you be able to support yourself? What if you never marry and what will you do after high school? What if you marry and your husband dies? What are your goals and ambitions? Surely, its' more than just being a wife and mother? You must make something out of yourself!"
"No, it's all I really want to do with my life. I have dreamed of being a wife and mother since I was a child. Until I got married, I could study ways to keep my future family as healthy as possible. I would research nutrition and natural ways of building up the immune system and staying well. I could study herbs and natural healing methods.
"I could be a nanny for a family and care for the children as if they were my own.
"I could learn to sew and make things for people: clothes, curtains, bedspreads, and maybe even sell them online.
"I would learn how to be a great cook and make healthy food taste great. I could even learn to bake some gluten free things and take them to the elderly in the old folks' homes. I would love to bring some joy and encouragement into their lives.
"I could clean homes for busy mothers and learn all of the best techniques for keeping a home clean and tidy.
"I would read all of the books I could on being a great and godly wife and mother. I would search out godly women in our church and ask if they would mentor me. I would love to see them in action in their homes.
"I could help in the nursery during church services and care for those precious babies and toddlers. I love children and if the Lord wills, I would love a quiver full of them! I would even love to teach Sunday School to some of the young children and tell them all about the great God that we serve.
"I would probably take some courses by Dave Ramsey so I could learn to live simply and frugally on whatever income my future husband would provide and would even learn to manage the money I make from my earnings from home."
So, how do you think the guidance counselor would respond to Susan?
Now there was at Joppa a certain disciple named Tabitha, which by interpretation is called Dorcas: this woman was full of good works and almsdeeds which she did.
Acts 9:36