Acting and Dressing Like a Harlot
Acting and Dressing Like a Harlot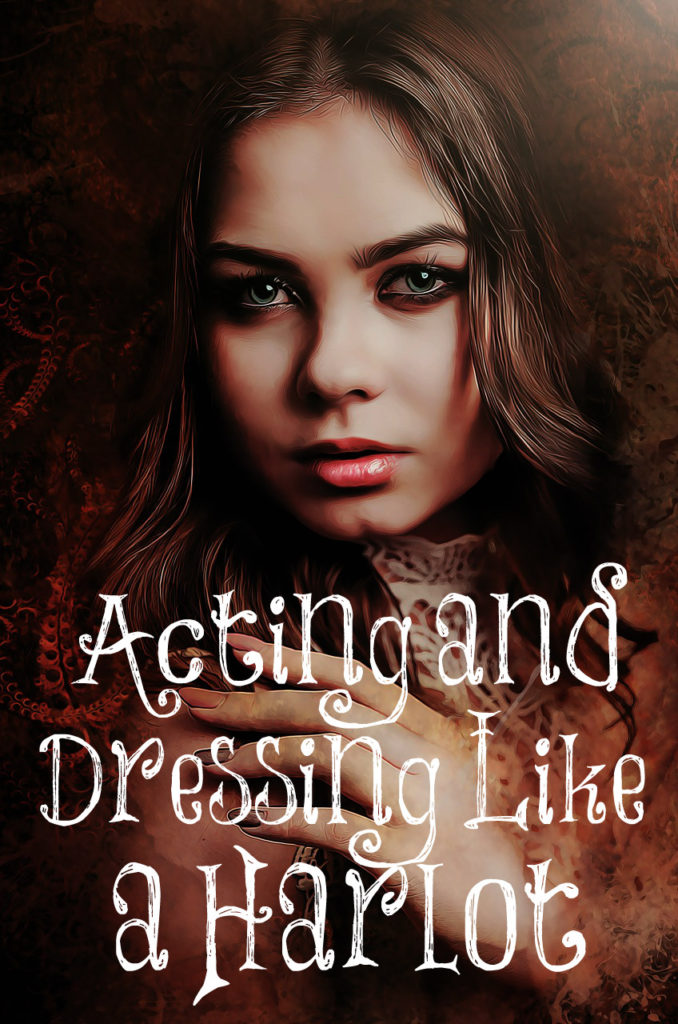 Many women today dress and act like harlots. A harlot is a woman who prostitutes her body for hire and who forsakes the true God and worships idols. We must study how a harlot dresses and acts to make sure we don't resemble one in any way.
"And, behold, there met him a woman with the attire of a harlot, and subtil of heart" (Proverbs 7:10).
What is the attire of a harlot? It is "showy gaudy (extravagant and costly) garments (in contrast to modest apparel and not costly array – 1 Timothy 2:8-10), such as the Athenian whores wore, or short ones, as the Romans; the word signifies one fitted to her body, neat and well shaped, to recommend her: so the woman, the whore of Rome, is said to be arrayed in purple and scarlet colour, and decked with gold, and precious stones, and pearls; signifying the outward pomp and splendour of the Romish religion, designed to captivate weak and unwary minds;" and "some conspicuous garments, very different from the sober clothing of the pure and modest."
Expensive, short, and tightly fitted defines the attire of the harlot, according to Gill's Exposition which is a commentary that was written in the 1700s. I don't believe the definition has changed any in the past 300 years! Is your clothing expensive, short, and/or tightly fitted? If so, you most likely are dressing like a harlot.
As godly women, we are to wear clothing that doesn't cost a lot since we are to be moderate in everything. We need to be more concerned about our inner person than what we look like on the outside. Our culture caters to women's appearance. You can't even scroll through Facebook without getting many ads of women's clothing to buy.
Our clothing shouldn't be tightly fitting like most clothing is today and it shouldn't be considered short. It should be pure and modest since we are called to be shamefaced which means not drawing attention to ourselves. Ask your husband what is and is not modest since he is head over you and dress to please him only.
What does subtil of heart mean and how can we make sure that we aren't subtil of heart like a harlot? This refers to a "mistress of all artful and intriguing methods to seduce and ensnare; or, 'reserved of heart', cautious and wary what she said, told everything that was encouraging, but kept back what was discouraging; or she kept her own heart to herself, while she stole the hearts of others;… she hides her real feelings, feigning, perhaps, affection for a husband, or love for her paramour (lover), while she seeks only to satisfy her evil passions."
In other words, she tries to seduce men with not only what she wears but by what she says and how she acts. She only seeks to satisfy her evil passions. She is deceitful. She doesn't care about anyone but herself. She uses her body to manipulate men and get what she wants, not caring who she hurts in the process.
We are called to be completely opposite of this. We are careful how we dress, what we say, and how we act because our aim is to please our Lord and Savior, the lover of our soul; the only thing that we have that will last forever. Our eyes are on eternity and storing our treasures there instead of trying to get what we want on this earth. We love our own husband and children deeply and would never do anything to bring them harm like having an affair. We love working hard in our homes and caring for others. Everything that we do, we do with the aim of heavenly, not earthly, rewards. We love and live for Jesus.
But let it be the hidden man of the heart, in that which is not corruptible, even the ornament of a meek and quiet spirit, which is in the sight of God of great price.
1 Peter 3:4