Are You Dressed in Foolishness or Faith?
Are You Dressed in Foolishness or Faith?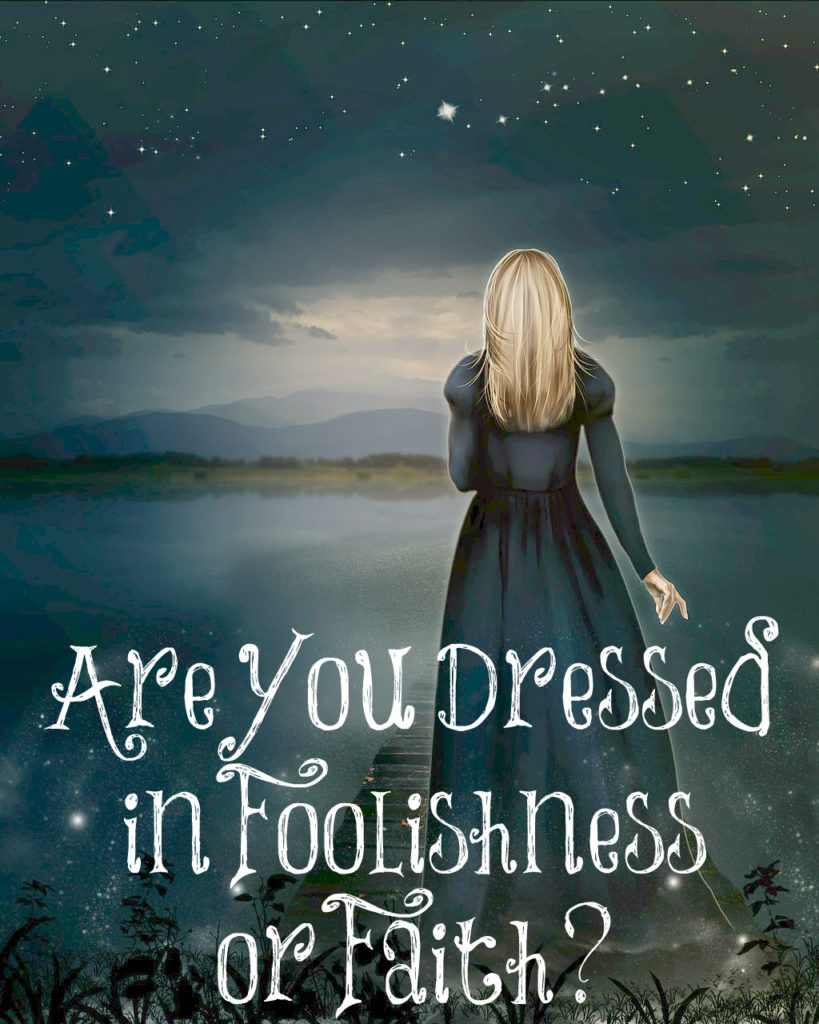 Written By Judy Turner
Most of us take some effort to look presentable when we are going to be around other people. We strive to wear the best that we have to church, family celebrations, get togethers with friends, or special occasions. What about what your soul, emotions, and your character are clothed with?
Proverbs 31 speaks of a virtuous woman who is "clothed with strength and honor and laughs at the days to come." Is this what others notice when they first meet you? Are you known for a quiet and confident trust in the Lord when you are in the midst of challenging trials?
Do you try to think logically when the unexpected happens? Are you known for your wisdom or your worries? Are you "dressed" in foolishness or faith? Do you rely heavily on the promises of the Lord, or do you frequently have "meltdowns"?
Scripture tells us about "the garment of praise for the spirit of heaviness." Do you praise the Lord often? Do you speak about what is good, what you like, and what you are thankful for? What we dwell on and what we say reflects our heart or our persona, just as clothes reflect our style.
Carefully choose what you wear today! Put on a thankful heart. Wear confidence that your Lord, the judge of the earth, will do right. Radiate confidence that the Lord has "this" and will work it out for best. Walk in wisdom. Focus on the Word of God and His promises. Then you, like the Proverbs 31 woman, can "laugh at the days to come."
Your Lord has your back. Your Lord gives wisdom when you ask in faith. Your Lord is good and worthy to be praised. Your Lord is faithful! Let others see Him in you!
She openeth her mouth with wisdom; and in her tongue is the law of kindness.
Proverbs 31:26