Becoming Feminine Women
Becoming Feminine Women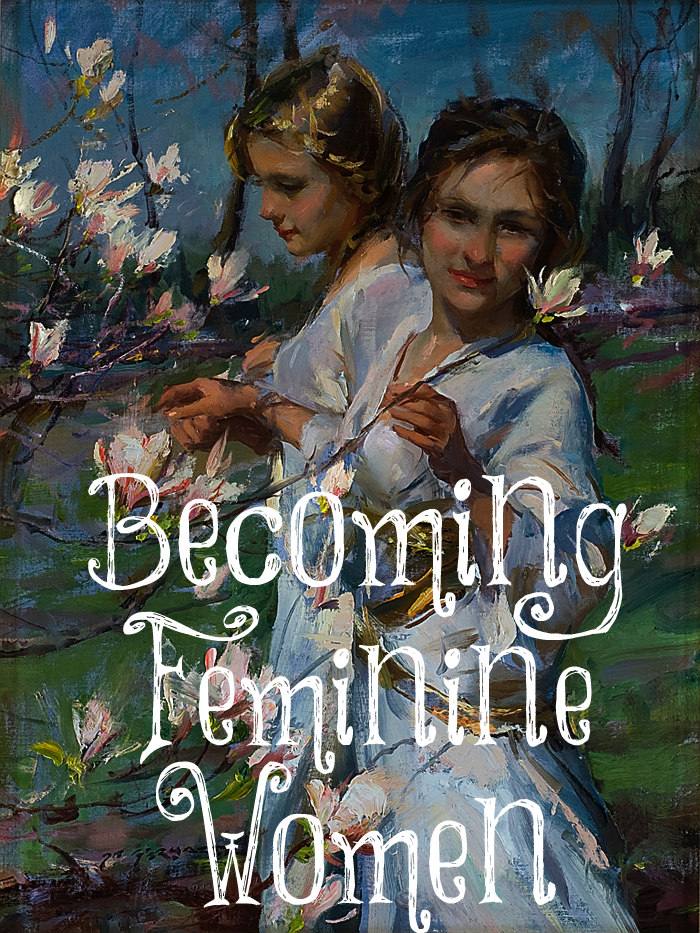 One of the women in the chat room shared a site called A Lady's Code. "A lady possesses a code of conduct which serves to guide her in the course of daily life. These are her non-negotiable golden rules … principles that dictate the best course of action in a given circumstance." I am one that is always eager to learn and grow in godliness, femininity, and biblical womanhood so when I find sites like this, I love learning from them!
Many women today have forgotten how to act like women and have not had anyone model to them what ladylike looks like. It's good to seek out feminine women that you know and can learn from. The Duchess of Cambridge just gave birth to a baby boy and from all that I have seen of her, she is a feminine woman. I believe our First Lady is a feminine woman. There isn't anything masculine about either of them and I appreciate this. When I have heard them speak, they are soft spoken and kind. They walk and dress ladylike and treat their husbands with gentleness.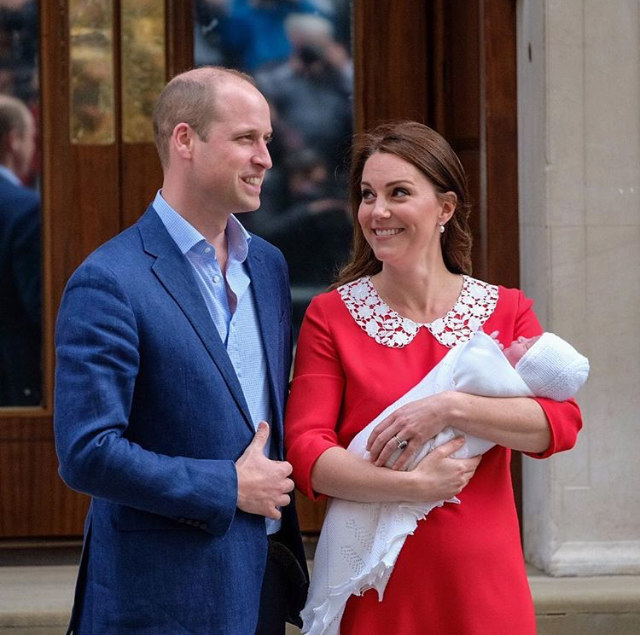 I love this picture of Kate seven hours after giving birth. I love that she loves her husband and having children. She is a wonderful example of femininity and being ladylike for women all around the world.
"A Lady's Code" teaches women how to be ladylike by giving wise encouragement, including how to drive, not gossiping, how to sit and stand, how to speak and words to say, and in many other areas. It is good to be known as being feminine and ladylike since God made us women. Here are a few of her posts:
A lady possesses a sense of wonder and interest in the world around her, so that boredom is simply foreign to her. So keen is her sense of awe and reverence for the marvels of creation that, to her way of thinking, boredom would be an insult to her intellect and to her Creator. She does not need or expect to be entertained, but is capable of finding something interesting and useful to occupy her wherever she finds herself, even if it is nothing more than keenly observing her surroundings. She has a teachable spirit, ready and eager to take up a subject matter of which she knows little, and can find in it some wonderful thing to benefit her ready mind.
"There is not a blade of grass that springs uninteresting to me."
Thomas Jefferson
A lady does not need an audience in order to shine. She is who she is, whether or not anyone else is watching.
She runs her life by principles (her code), not pretense. She is genuinely concerned with what she should be, not what others think her to be. She knows how to enjoy an experience without turning it into a photo opportunity…
… She can buy a new car without posting a picture of it on social media.
… She will keep a tidy house when no guests are expected.
… She can dine at a fancy restaurant without publicizing photos of what she ate.
… She does a good deed when no one will notice.
A lady of substance is more concerned with being rather than being seen.
Favour is deceitful, and beauty is vain: but a woman that feareth the Lord, she shall be praised. Give her of the fruit of her hands; and let her own works praise her in the gates.
Proverbs 31:30, 31
*Photo by Daniel Gerhartz