Birth Control and Equality with Men
Birth Control and Equality with Men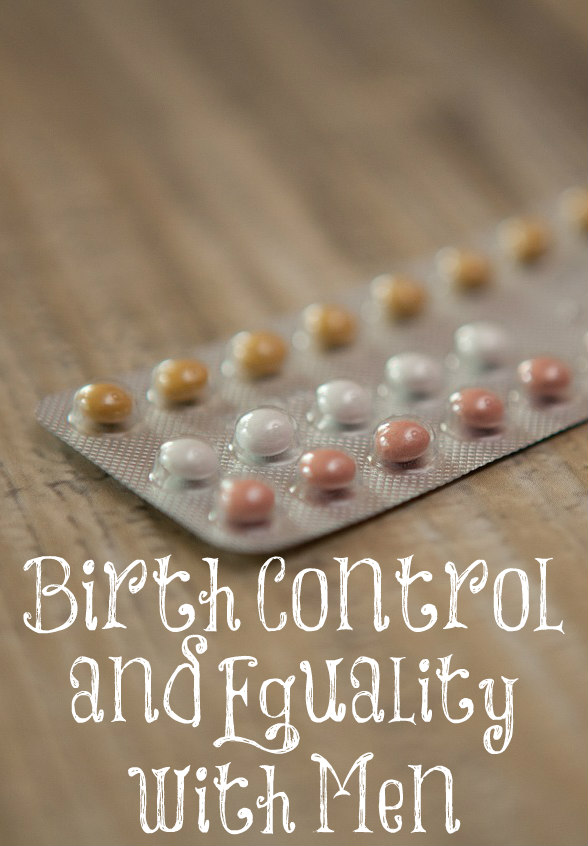 If you study the beginnings of birth control, you will find that they came from evil roots which was fully supported by feminism. "Family life was and always will be the foundation of any civilization. Destroy the family and you destroy the country" (Erin Pizzey).  "Feminism is Communist both in origin and spirit. It pretends to champion women but in fact neuters both sexes and destroys the basic social unit, the family" (Henry Makow Ph.D.).
God is the giver of life. He wants married couples having babies; for "happy is the man that hath his quiver full of them" (Psalm 127:5).
A friend told me a year or so ago about a doctor named Kelly Brogan who is having great success treating people through natural means to get well. I receive emails from her and the latest one was about the birth control pill.
"I used to think of birth control as a woman's right, a gift from Big Pharma that exalted women to a place of equality with their male counterparts. That is, until I learned about the horrendous list of side effects — and what women were actually giving up as part of this exchange. When patients come to me with complaints of low libido, low or flat mood, weight gain, hair loss, and cloudy thinking, one of my first questions is, 'Are you on the pill?' And when they complain about premenstrual irritability, insomnia, tearfulness, bloating, and breast tenderness, requesting that I sanction a course of oral contraceptives combined with an antidepressant, I tell them there's a better way."
She was excited to think that the birth control pill exalted her to a place of equality with men. Why? Does she not like the way God created her uniquely female? Apparently not, and it's the same with many women today. In their minds, men were free to have sex without consequences (not really) and be able to have careers and then with the advent of the birth control pill, women were free to have sex and pursue careers without consequences, or so they thought. No, the pill was no magic formula that gave women a place of equality with men or gave them free sex without consequences.
Women weren't made to be men and men weren't made to be women. When we mess with God's original design and intention for us, chaos reigns. I know many women who have suffered from the birth control pill. In fact, Dr. Brogan calls it post-birth control syndrome since so many women are suffering from the horrendous side effects. It's stopping a normal bodily process which is never good. Trying to attain the place of equality with men is never good, either, and neither is trying to prevent children which God calls blessings. Both of these have resulted in far more harm than good.
How were women so easily deceived and convinced to believe that having careers was better and more important than bearing and raising the next generation? How were they manipulated into thinking a little pill taken every day so they can be like men is more important than cuddling their little babies at home? Being at home with children at your feet isn't bondage, dear women. It's doing exactly what God has called you to do if you are able! Children bring laughter and joy into homes but they do need to be raised correctly in the nurture and the admonition of the Lord. Birth control is not something to celebrate especially since it has led to the slaughter of millions of unborn babies.
Lo, children are an heritage of the LORD: and the fruit of the womb is his reward. As arrows are in the hand of a mighty man; so are children of the youth.
Psalm 127:3, 4