Men Have Made Our Lives Better, Not Feminism
Men Have Made Our Lives Better, Not Feminism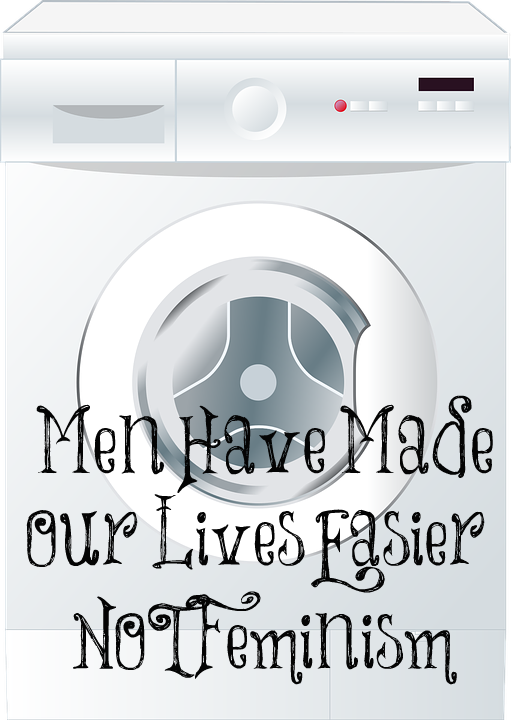 Recently, I wrote a post about the ease with which homemaking is today because of the inventions of men. As expected, I received many angry comments from women telling me about the things women have invented. There are sure a lot of angry women out there who don't want to acknowledge and appreciate all men have accomplished! While researching what men and women have invented and achieved (which men win hands down; no, there is NO comparison), I found an article called Women, wake up, men have made your life better, not worse.
It has many great points. Most women today falsely believe that it is the feminist movement that has made their lives SO much better but that's not true at all. It's MEN who have made their lives better!
Paglia says, "History must be seen clearly and fairly: obstructive traditions arose not from men's hatred or enslavement of women but from the natural division of labor that had developed over thousands of years during the agrarian period and that once immensely benefited and protected women, permitting them to remain at the hearth to care for helpless infants and children. Over the past century, it was laborsaving appliances, invented by men and spread by capitalism, that liberated women from daily drudgery." (The "natural division of labor" is exactly God's will for men and women!)
I remember watching two couples who decided to live like people did in the 1800s for an entire year. The young woman, who was a feminist, complained that she was stuck with all of the homemaking because she didn't have the strength that the men did to do the outside work needed to plant and harvest. God created women to be keepers at home and men to toil the land (be providers) no matter how hard women want to fight against these differences.
Suzanne Venker wrote in the above article, "In almost every era, it was a male invention that provided women with the means to an easier life.
– In the 1940s, it was the washing machine.
– In the 1960s, it was the birth control pill [which is NOT a good thing]
 "In the 1990s, it was the Internet. Other inventions include electric lighting, the sewing machine, the frozen food process, and the automobile. Such inventions changed everything.
"In the past, just getting through the day was a full-time job. Those days are now gone — because of men.
"It is their ingenuity and hard work that provided women, mothers in particular, with what they've always craved: time. It gave them the kind of cushy lives our grandmothers could only dream about."
Yes, men have made our lives better yet many women despise men which is tragic. They are unthankful and ungrateful. We are called to live our lives in thanksgiving and being grateful for the many blessings that we have. Love and enjoy being a woman! Remember, it's women who have birthed every human being on this earth. God gave each sex different but equally important roles. Instead of fighting the differences, appreciate them!
Every good gift and every perfect gift is from above, and cometh down from the Father of lights, with whom is no variableness, neither shadow of turning.
James 1:17