Blessed are You When Others Hate You
Blessed are You When Others Hate You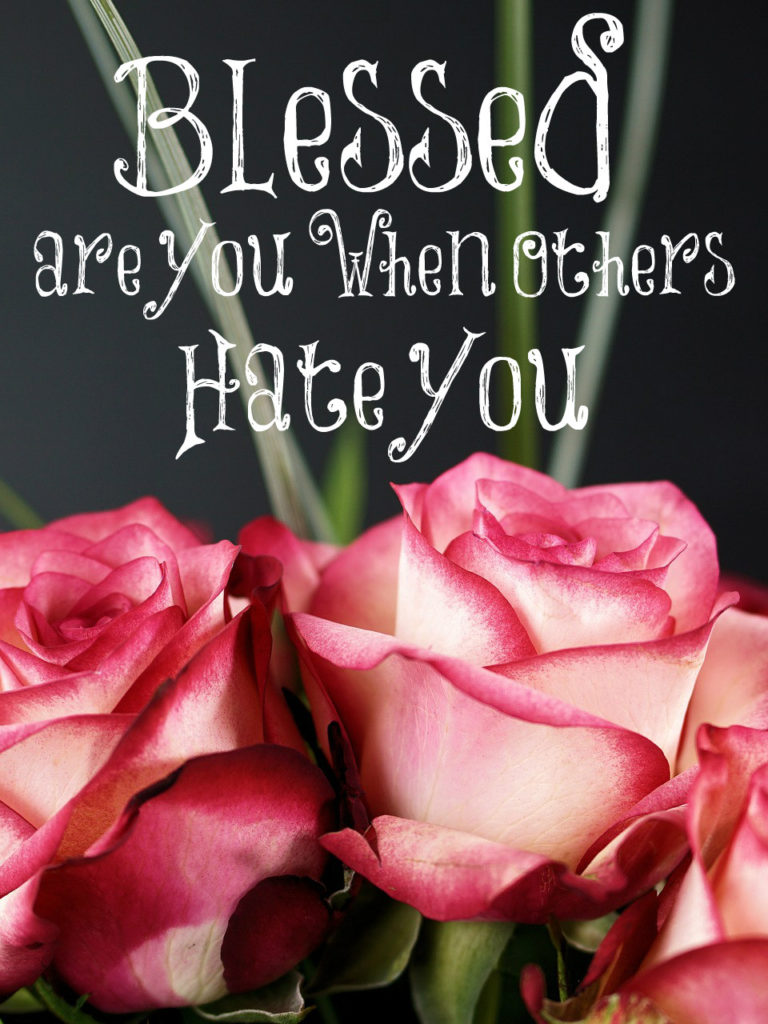 Did you know we are considered "blessed" when others hate us? Yes, many hate God and His followers. They hate His ways and all those who teach them. As most of you know, I have many who hate me and hate what I teach. They tell me they hate me and write all types of swear words about and to me. They make up fake Instagram and Facebook accounts by stealing my picture, name, and moniker and pretend that I am writing horrible things. They have sites dedicated to slandering and gossiping about me.
Then I read this from Luke 6: Blessed are ye, when men shall hate you, and when they shall separate you from their company, and shall reproach you, and cast out your name as evil, for the Son of man's sake. Rejoice ye in that day, and leap for joy: for, behold, your reward is great in heaven…" I am blessed and so are you if people hate you for being a follower of Jesus Christ! We are called to rejoice and leap for joy. Wait, there's more!
"Woe unto you, when all men shall speak well of you! for so did their fathers to the false prophets." Woe means "miserable are you." So most of  Hollywood and all those very popular preachers and teachers of the Word who tickle people's ears because they fail to teach the truth boldly are miserable in God's eyes. We should not want all people to speak well of us and be popular in the world's eyes since this world isn't our home and the Devil is the prince of the power of the air who is working in the children of disobedience.
Now, how are we to respond to those who hate us, slander us, and say all types of evil against us. "Love your enemies, do good to them which hate you. Bless them that curse you, and pray for them which despitefully use you."
Women, we are in a spiritual war that is being waged in the heavenlies. If you are a follower and lover of Jesus Christ, you will be slandered and hated by many. This is a guarantee. Whenever you get troubled about this, remember that this is cause for being blessed by God, rejoicing, and leaping for joy! We know how the story ends, who is King of all Kings, and whom we belong to so we have nothing to fear. If God be for us, who can stand against us!
Fear thou not; for I am with thee: be not dismayed; for I am thy God: I will strengthen thee; yea, I will help thee; yea, I will uphold thee with the right hand of my righteousness.
Isaiah 41:10