Bragging About Messy Homes
Bragging About Messy Homes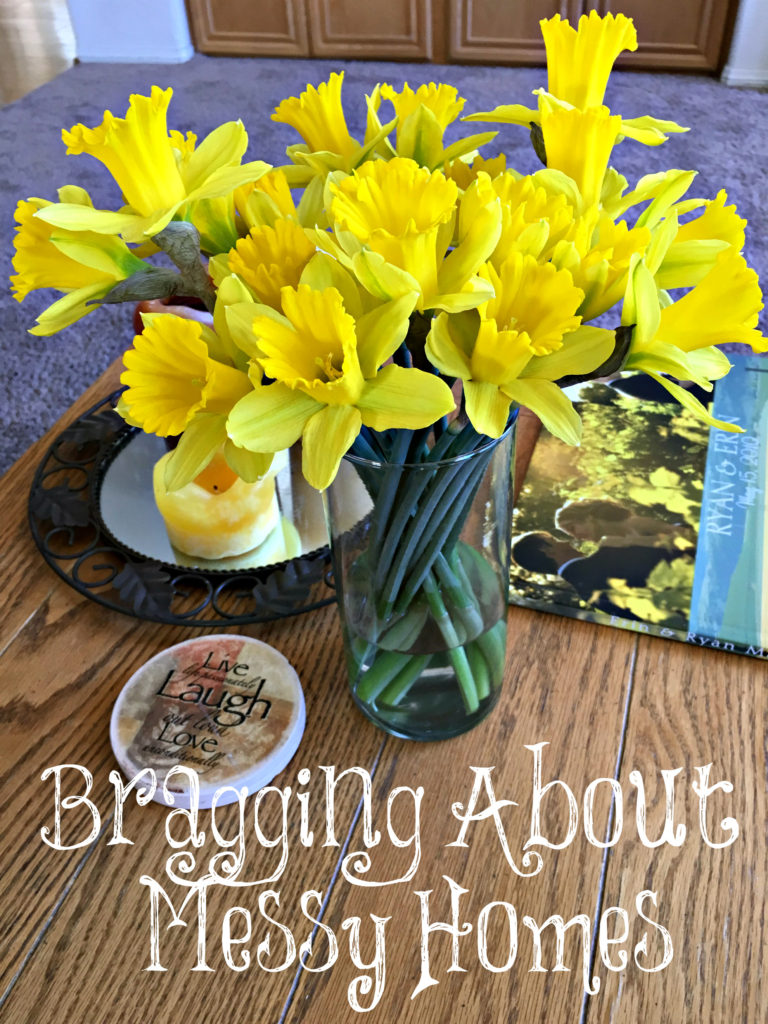 Women brag about messy homes today because they have "more important" things to do. They need "me time" and time to pursue their hobbies. They need to play with their children often and take them many places for different experiences while neglecting their home duties.
Having a clean home has many benefits for people, you could even hire cleaners if you are really struggling and at least this means that you will get a healthy home. These are all considered badges of honor and praised. I see it consistently in younger women while having a clean and tidy home is mocked, as if it's not important. God thinks it's important. This is why He commands that women be "keepers at home" and work hard in their home by NOT eating the bread of idleness.
God is a God of beauty and order and our homes should reflect this, women. "Order and usefulness and purpose bring satisfaction, but God desired that there should be beauty in His work" (A.W. Tozer). Way too many women have no idea how to keep clean and tidy homes anymore. My best friend's home was always clean and tidy despite being a widow with three active young sons to care for. She cleaned as she went and worked hard at home. I never heard her talk about "me time" or her hobbies. She knew her ministry was in her home and with her sons. She wanted them to grow up in a calm and beautiful environment. Clean homes are beautiful, even if they are not expensive homes.
Katie Schuermann wrote an article called 10 Reasons I Still Keep a Clean Home Despite Everyone Insisting It's Stupid. And, of course, they do because we, as a culture, have drifted so far away from God's principles. "In an age when messes are touted as holy and clutter is extolled as the sign of productive genius, I find myself embarrassed by my organized closets and clean countertops. Who but a self-conceited nelly would bother folding dish towels before putting them in the drawer? Only a petty dolt would routinely organize her pantry, right? And what kind of cold-hearted woman asks her children to make their beds before breakfast?
"Keeping a clean, orderly home was once the hallmark of happy domesticity, but now, messiness is next to godliness. A littered living room floor is certain proof of family fealty on Facebook, and every good blogging mother knows that laughing and playing with her children is more important than wiping down the bathroom sink."
Her mother taught her to be clean and tidy. My mother did the same thing. Every Saturday morning, she had a list of chores she expected us to finish and I remember many Saturdays out in the yard weeding. Once she broke her leg badly and had to be in a large cast for several months, so we had to all pitch in and help a lot. Now, when my grandchildren come over, I insist they clean up all of their messes before I take them home. They made the mess, they clean it up.
Clean homes are more peaceful. Cluttered homes mean cluttered minds. Declutter your homes! It's almost impossible to keep a home clean and tidy with a lot of clutter. My oldest daughter has moved a lot in her six years of marriage but they both like it because it keeps them from gathering too much junk. They are ruthless when it comes to decluttering. They love to have a home that is clean, tidy, and uncluttered. I love these kinds of homes, along with some beautiful daffodils to brighten them up!
If you are looking for an easy and very effective way to clean your home without toxic chemicals and simply with water, please check out this YouTube by Linda and how easy cleaning glass, mirrors, and windows are with Norwex without leaving any streaks left behind! Norwex has amazing products and makes cleaning super easy! I made a YouTube about my Norwex but Linda is much better and more professional, plus she shows you how to use all of their products. If you want to order Norwex in the USA, you can go directly to their website. (The kitchen, body, window, and enviro cloth are my favorites!)
With all of the time saving appliances and great things to clean with, there is no reason why any fairly healthy woman should have a messy, dirty home. "Your home should express your personality, your values, and your heart. Surround yourself with people and things you love, and you will always feel at home." -Dorothy Patteron
She looks well to the ways of her household,
And does not eat the bread of idleness.
Proverbs 31:27
***Here is a good chore list that is age appropriate to begin teaching your children from the time they are young. They will appreciate it when they are grown up with self-discipline, clean homes, and are hard workers!