Prisoners In Our Homes and Marriages?
Prisoners In Our Homes and Marriages?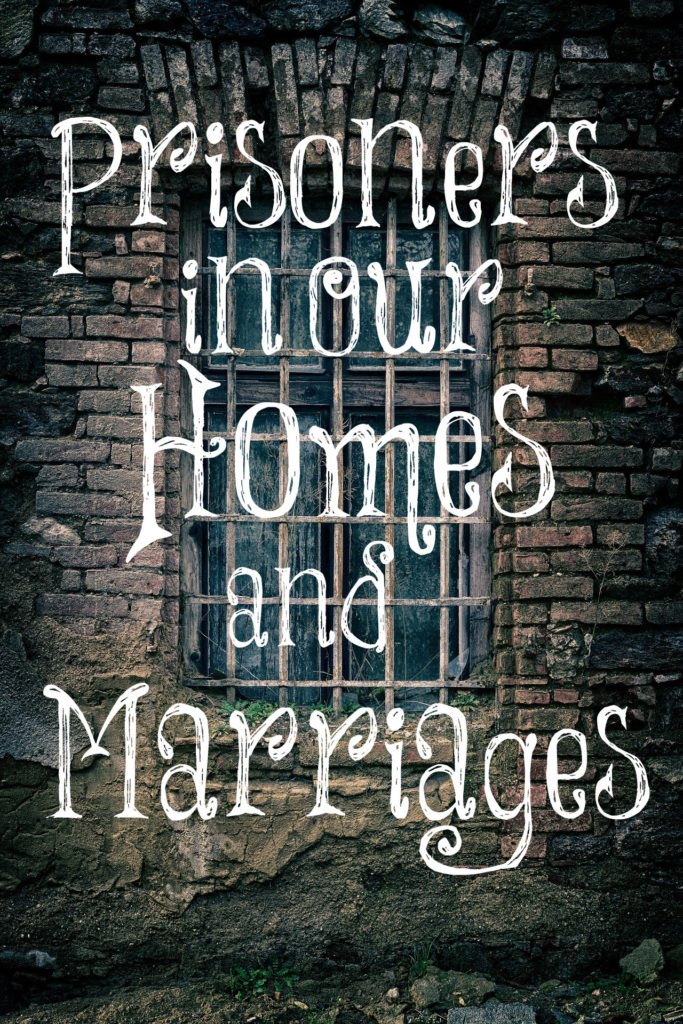 Yes, some feminists actually believe women are prisoners in their homes and marriages and they must fight to free us from our bondage. You don't believe me? Here is what a one woman wrote as she shared one of my handwritten posts: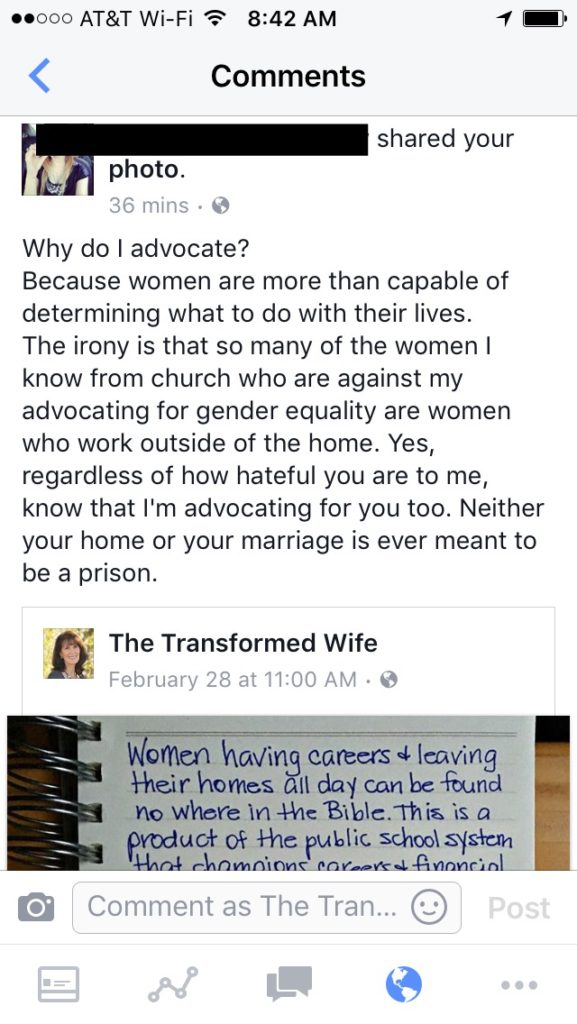 Yes, women are capable of determining what to do with their lives but for women who love the Lord, they want to make their decisions based upon His Word and not their "wants" as many are doing today. The reason many Christian women who work outside of the home are against you advocating for "gender equality" is because they are wise enough to know that God values women and men equally and they both have worth, but they aren't the same which is what feminists are fighting for. There are many women who don't want to be men. They like being women and don't want sameness. We don't want you advocating for us, because our homes and marriages aren't prisons. They are God's perfect will for us because He created them for us.
Has my marriage and being home full time for 32 years been prison for me? No, it has been a wonderful place to be! I have a husband who works hard so I can stay home. I live in a beautiful home. We raised four great children together. He was a wonderful father to them. When I was sick all of those years, I didn't have to worry about going out to a job since he was my provider. He fixes many things in the home. He helps me often. Just yesterday, I had the freedom to go and pick up my one year old granddaughter to have for a few hours. I then took her over to my parent's home for a while. They LOVE being with her. Here is my dad carrying her to the car for me. He never wanted my mom to work outside of the home, so he worked hard for many years so my mom could be home full time with us. He told me yesterday that there's nothing more valuable than a mother home raising her children.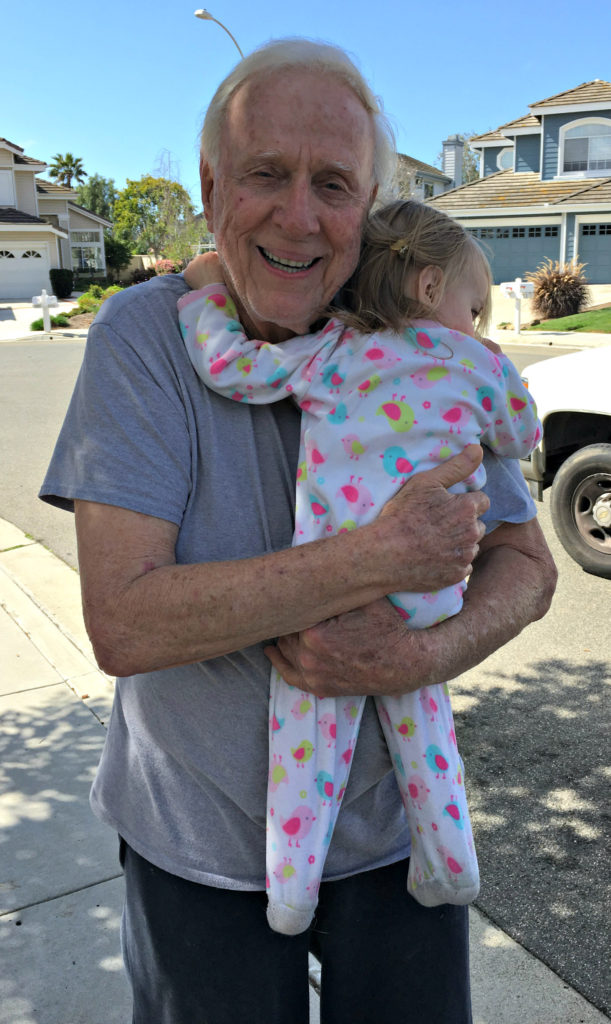 On Tuesday, a friend of mine called and asked if I wanted to go out to lunch with her so we did. Ken has never minded me going out with friends. He trusts me with money and has never said no to anything I've ever wanted to buy since he knows I'm not frivolous. I also have time now that my children are all grown up to teach younger women.
Whereas when I had a career, I had to make sure I was at work on time or I'd get in trouble. The stress level was high in order to perform, please my boss, parents, and do a good job. Many nights, I couldn't sleep because I had some concerns about the next day and then trying to get through it on little sleep. By the end of the day, I was exhausted and had to spend my weekends cleaning, cooking, and shopping for food. Those years felt much more like a prison to me and all for a paycheck? No, thanks.
So, whoever you are, please don't advocate for me because the more feminists advocate for "their rights" the worse it gets for women. Cultures haven't gotten better since the women's rights movement. They've gotten worse because children are no longer being raised by their mothers. In Australia, they are advocating for mothers to not even have the choice to stay home because it hurts their economy – not enough people to tax.
"But once a child goes to school, she argued, opting out of the workforce should no longer be an option.
'Rather than wail about the supposed liberation in a woman's right to choose to shun paid employment, we should make it a legal requirement that all parents of children of school-age or older are gainfully employed,' Le Marquand wrote."
This is what happens when people "hold the truth in unrighteousness" as the Apostle Paul wrote about in Romans 1. They hate God and refuse to live for Him so they rebel against His ways and everything that is good and right. Women, living in submission and yes, even obedience to your husbands isn't prison. It's good and godly. Feminists will gladly live in submission and obey their bosses but falsely belief it's bondage with their husbands. Do you see the hypocrisy? They leave their homes all day for almighty mammon and their children in the care of others. This, too, is foolishness and chasing after the wind.
Should we be surprised that the single biggest factor that is causing Millennials to abandon their faith is the "breakdown of the family" which feminists are responsible for? No. God created us. He gave us roles to fulfill and He knows what's best for us, which includes mothers raising their children full time and caring for their husbands and homes.
Whether therefore ye eat, or drink, or whatsoever ye do,
do all to the glory of God.
1 Corinthians 10:31