Called to Suffer
Called to Suffer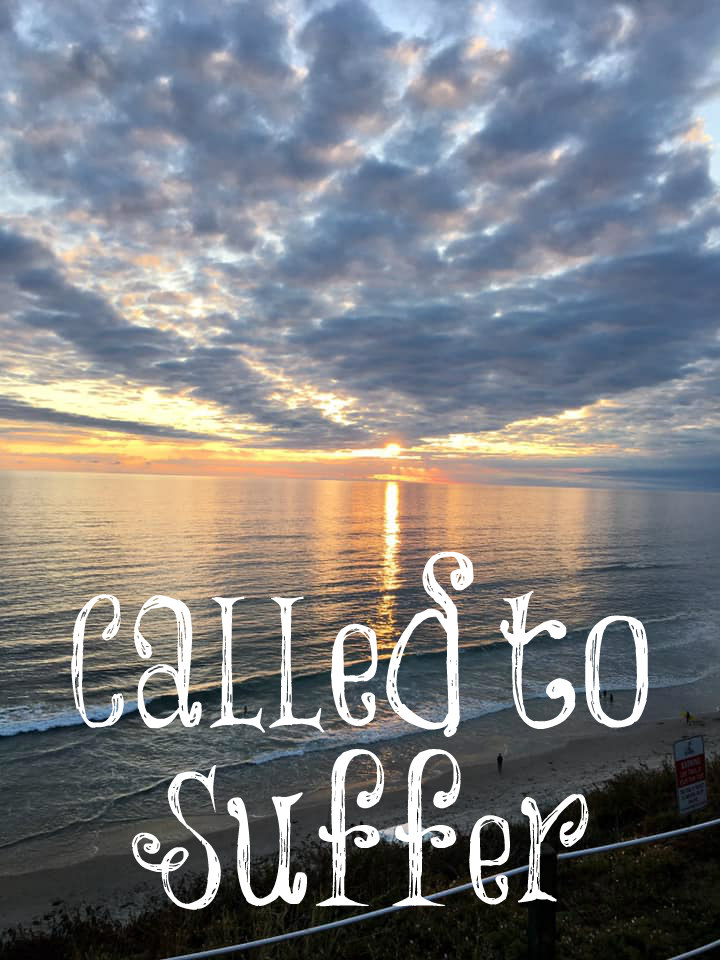 Many women don't want to hear about having to suffer in a marriage. No, they believe no woman should suffer and if she's suffering, she needs to get out of the marriage and divorce, but this isn't scriptural. Yes, if she's being physically abused, she needs to seek a safe place, but there's all types of suffering other than this.
God has called us to suffer; for this is not our home. Suffering causes us to keep our eyes on Christ and lessens our affections for this world. It's easy in our culture to escape suffering through medical advances, drugs, alcohol, materialism, and the many comforts we enjoy. Suffering is not popular in this day and age.
"For what glory is it, if, when ye be buffeted for your faults, ye shall take it patiently? But if, when ye do well, and suffer for it, ye take it patiently, this is acceptable with God. For even hereunto were ye called: because Christ also suffered for us, leaving us an example, that ye should follow his steps" (1 Peter 2:20, 21).
I have been told that no one listens to me and many enjoy mocking me because what I teach is "dangerous." Don't they know that being a Christ-follower is dangerous? Do they think that being a Christian is safe in this world ruled by the prince of darkness? We are promised that we will suffer and even suffer persecution as Christ followers! Yes, some wives suffer being married to difficult men. This is part of living in a sin-filled and wicked world.
There are women I know who are suffering in their marriages yet as their minds are being renewed with truth and they are being transformed, they are able to endure living with their husbands and sustain their joy. They understand that this life is short but eternity long. They pray daily for their husbands' souls and show Jesus to them by their behavior. They are storing their treasures in heaven and their children are seeing what covenant keeping looks like even when it is difficult. They are learning that they are not to bail out on their vows when the going gets rough.
Since God's kindness leads us to repentance, this is how we are to win others. No one has ever been able to win others through anger, quarreling, or contention. If you are married to a difficult man, find your strength in the Lord; for when you are weak, He is strong. Be in the Word daily and renew your mind with Truth. Remind yourself that you can do all things through Christ who strengthens you. Take every thought captive to the obedience of Christ. Remember how much Christ has forgiven you and forgive your husband in the same way. Forgive freely and love deeply. You will reap what you are sowing.
Likewise, ye wives, be in subjection to your own husband; that, if any obey not the word, they also may without the word by won by the conversation of the wives; While they behold your chaste conversation couple with fear.
1 Peter 3:1, 2