How Do Wives Win Husbands Who are Believers?
How Do Wives Win Husbands Who are Believers?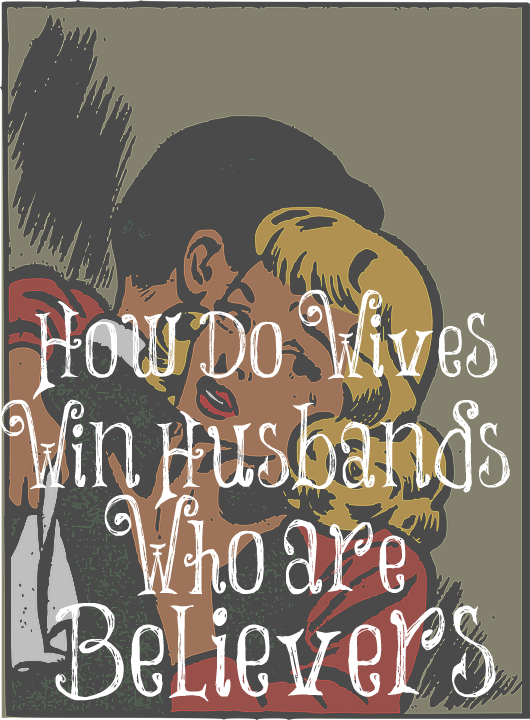 "Likewise, ye wives, be in subjection to your own husbands; that, if any obey not the word, they also may without the word be won by the conversation of the wives; While they behold your chaste conversation coupled with fear" (1 Peter 3:1, 2) Are these verses only for women who are married to unbelievers? Many believe this to be so, but I do not. Even Christian men can disobey the Word of God! The Apostle Paul could have easily written, "… that, if any are unbelievers…" since this word is used other places in the Bible.
If these verses only apply to unbelievers, does this mean that women married to believers who are disobedient to the Word don't have to live in subjection to their husbands and win them without the word with godly behavior? Are they supposed to give them a piece of their mind instead and try to make them be obedient to the Word by preaching to them, manipulating, rebuking, confronting, scolding, and quarreling with them instead? NO!
These verses apply to those who are married to believers and unbelievers. There is nowhere in Scripture that commands wives to try to convict and change their husbands. God is very specific on how wives are to respond to disobedient husbands.
If your believing husband is doing something that you know to be sin, of course, you can make a humble and kind plea to him, but then you need to give it to the Lord as you live in subjection to your husband with godly behavior.
Christian husbands aren't perfect. Many of them have their struggles with sin like unbelievers and having a wife who berates and belittles them is not going to help them overcome their sin. Seeing their wives shine Jesus by being kind, submissive, loving, patient, and joyful will have a much better chance of convicting their believing and unbelieving husbands to change.
All wives are to take these verses and live them out; for they are a recipe for a better marriage. Don't quote Bible verses to your husbands and try to change them with your words or with the words of the Bible. Win them with your godly behavior. We are told to adorn ourselves with subjection unto our own husbands (1 Peter 3:5). This includes all married Christian women no matter who they married.
Even as Sara obeyed Abraham, calling him lord: whose daughters ye are, as long as ye do well, and are not afraid with any amazement.
1 Peter 3:6