Can Working Mothers Be Keepers AT Home?
Can Working Mothers Be Keepers AT Home?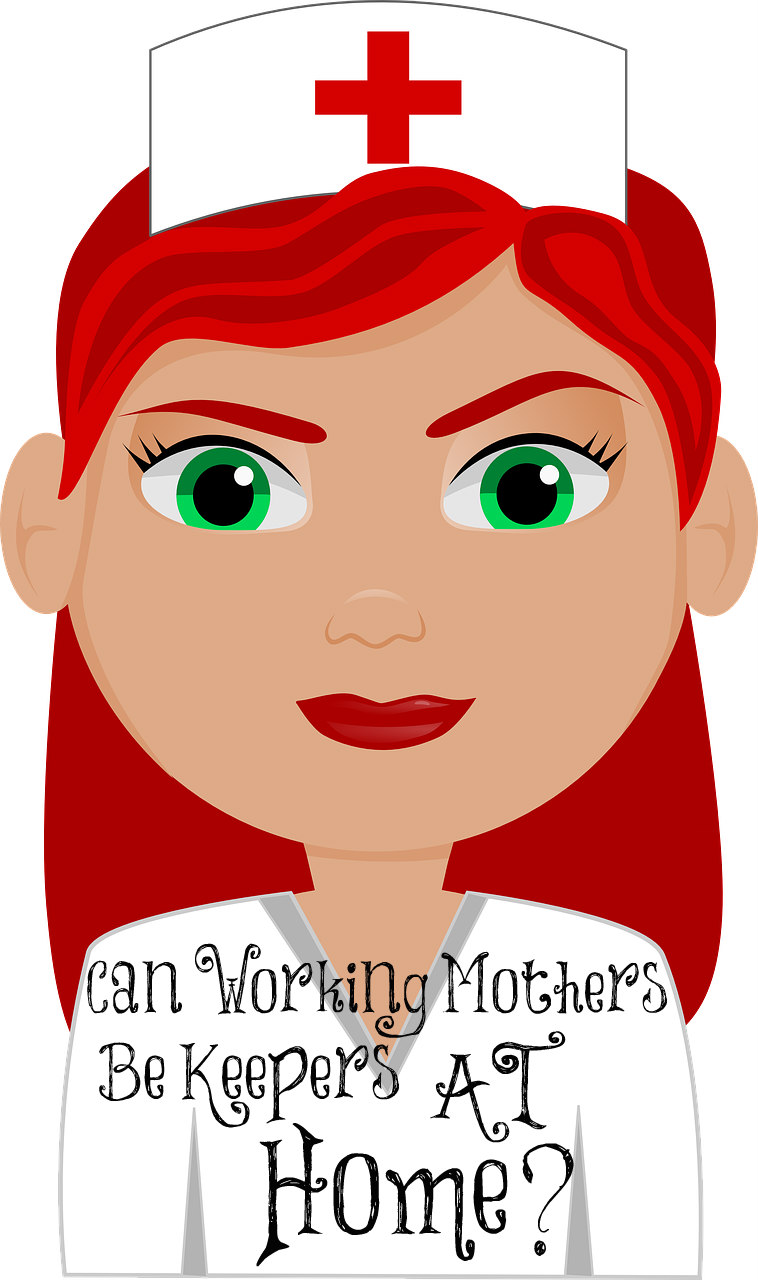 Women try to convince me that just because they work outside of the home, it doesn't mean they aren't keepers at home. I am not sure how you can be at home if you aren't home! It's a recent phenomenon to have so many women who are not homemakers anymore and many more who are out in the workforce.
When God instructs women to be keepers at home and guide the home, it was to prevent them from running from house to house and being gossips and wasting their time away from home as Ellicott's Commentary puts it: "Home duties, cares, pleasures, sacrifices of self—these God-appointed duties ought to fill the mind and the heart of the young wife. There should be no desire, no attempt, to go round to the other houses, and so contracting idle, gossiping habits." So does this mean that keepers at home can have jobs outside of the home if they aren't idle and gossiping?
In searching all of the commentaries of old not one of them mentions a woman having a career outside of the home. Yes, some mention doing something concerning their religion but not allowing it to interfere with their home duties which include disciplining and training children, being a help meet to their husbands, and doing all that pertains to homemaking and caring for the family.
Jamieson-Faussett Commentary: "keepers at home—as 'guardians of the house,' as the Greek expresses. The oldest manuscripts read, 'Workers at home': active in household duties." How can a woman guard the home from all of the evil influences if she isn't there all of the time? Someone needs to be taking good care of the children and that someone needs to be the mother; for no one replaces a mother in a child's life.
Matthew Poole's Commentary: "house-wives, not spending their time in gadding abroad, but in looking to the affairs of their own families." I venture to add that not "gadding abroad" would include not having jobs or careers outside of the home since these take the women away from where that are supposed to be.
Gill's Exposition: "a woman may go to her father's house to visit him, and to the house of mourning, and to the house of feasting, to return a kindness to her friends, or to her near relations–but it is a reproach to a woman to go out daily; now she is without, now she is in the streets; and a husband ought to restrain his wife from it, and not suffer her to go abroad but about once a month, or twice a month, upon necessity; for there is nothing more beautiful for a woman, than to abide in the corner of her house; for so it is written, (Psalm 45:13) 'the king's daughter is all glorious within'."
"It is a reproach to a woman to go out daily." As one woman said, "Ask her secrets for doing two full-time jobs, plus taking care of herself and not stressing out, and keeping a sweet temper and playing with/reading with her kids. If she's honest, she'll tell you that at least one of those things doesn't happen."
I was a full-time teacher for the first two years of my oldest daughter's life and I can tell you that I wasn't a help meet to my husband, a good mother to my children, nor a good teacher. I was spread way too thin and exhausted all of the time. There I was teaching other children and away from all the responsibilities the Lord had given me. It was a terrible time in my life. Even when I substituted a couple of days a week years later, I neglected my children at home and home duties to do something that I was not called to do.
"Mothers who work at home usually find it a more absorbing pleasure than 'going about from house to house" (1 Timothy 5:13)." (Expositor's Greek Commentary). Yes, when mothers understand that their place is in the home and not running here and there but finding contentment at home, they learn to enjoy it and children thrive in a secure and predictable environment in a home with their mother.
"But οἰκουρός, which is probably the true reading (Huther), is common in good classical Greek for 'stayers at home.'" (Pulpit Commentary). It can't be any clearer than this; we are called to be stayers at home! It's God's perfect will for you, women. No, you don't have to be involved in a lot of church activities or other things that take you away from what the Lord wants you to be. Home is where it's AT for you!
She looketh well to the ways of her household, and eateth not the bread of idleness.
Proverbs 31:27