Children Were Meant to Play
Children Were Meant to Play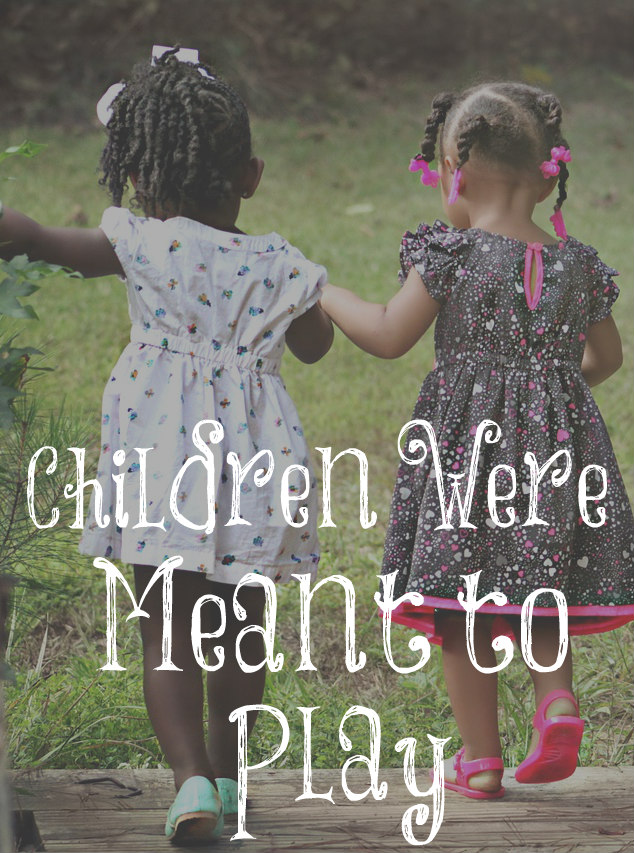 In kindergarten, I remember finger painting and playing outside a lot. We would sit on the rug and listen to the teacher read us stories but it was mostly games and fun. Compare this with most preschools and kindergartens today that push academics on very young children. This is about the worse thing you can do for them. They were created to run, play, and create as young children, not be stuck in a chair all day and using fine motor skills since hands since hands aren't fully developed until seven years old. (I don't know who wrote the following but it's true!)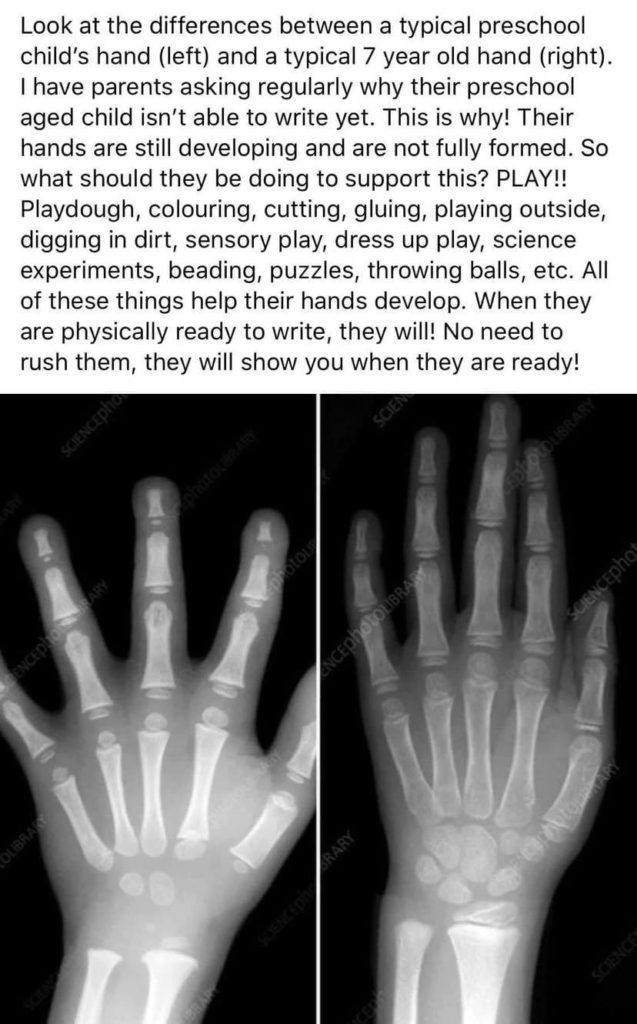 Angela Hanscom wrote, "In fact, it is before the age of seven years — ages traditionally known as 'pre-academic' — when children desperately need to have a multitude of whole-body sensory experiences on a daily basis in order to develop strong bodies and minds. This is best done outside where the senses are fully ignited and young bodies are challenged by the uneven and unpredictable, ever-changing terrain.
"Preschool years are not only optimal for children to learn through play, but also a critical developmental period. If children are not given enough natural movement and play experiences, they start their academic careers with a disadvantage. They are more likely to be clumsy, have difficulty paying attention, trouble controlling their emotions, utilize poor problem-solving methods, and demonstrate difficulties with social interactions. We are consistently seeing sensory, motor, and cognitive issues pop up more and more in later childhood, partly because of inadequate opportunities to move and play at an early age."
My friend who teaches children with learning disabilities told me that children who are seven or eight years old who have never gone to school but have jumped, ran, hiked, and played a lot catch up to their peers in school within one year!
This is another reason to be keepers at home and to allow your children to play and move. I love seeing and hearing all of the children playing outside these days due to the pandemic and them being home full time. They should not watch much television or play with any type of screens often. I would encourage you to limit it to one hour a day and the rest of the day should be spent playing and in creative play. Chores should become more a part of their lives as they grow older to make sure they grow up to be responsible, hard workers.
Lo, children are an heritage of the Lord: and the fruit of the womb is his reward.
Psalm 127:3