Does Your Church Encourage Child Bearing?
Does Your Church Encourage Child Bearing?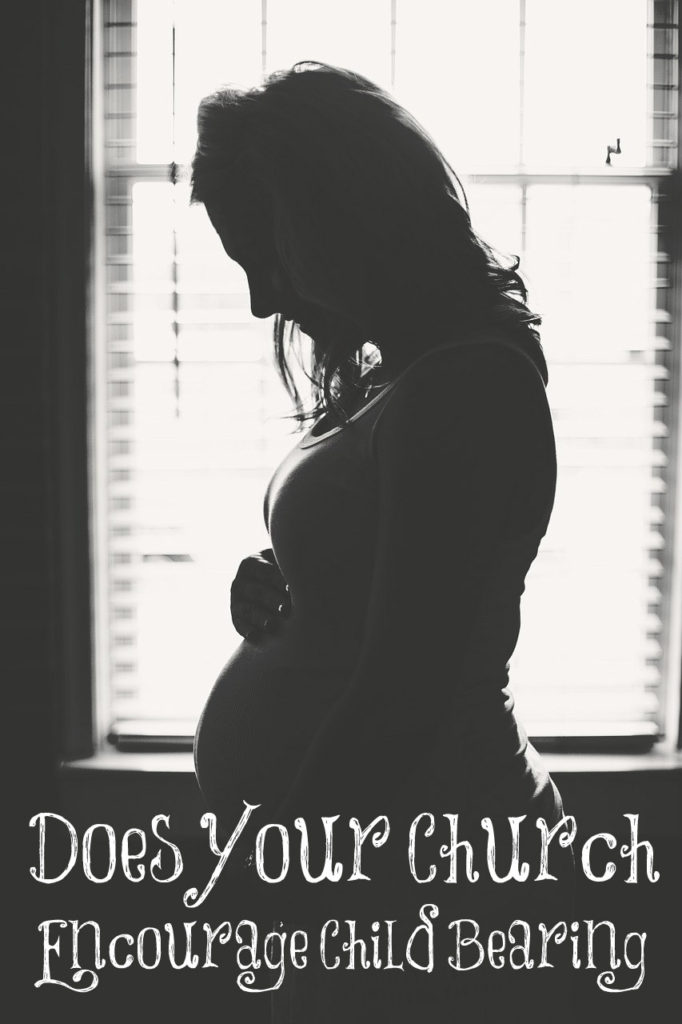 Churches today seem to have lost their desire for children and no longer encourage their members to have children which is sad since God tells us that children are blessings from Him. One woman asked the women in the chat room if any of our churches encourage child bearing.
Lindsay Harold responded, "Our church has a lot of families with several kids, but rarely have I heard a pastor encourage families to have more children and I certainly never heard them say that having more children is a way to spread the gospel (except for my dad). It's so sad that this important aspect of winning the world to Christ is so neglected. We aren't told only to make converts, but to make disciples. This involves both making converts who become disciples and literally making disciples by having children. The church should be growing biologically, too."
In my 58 years of attending church, I have never heard a pastor from the pulpit encourage couples to have children. Bearing children isn't easy. It's not gratifying to our fleshly pleasures. No, most of us are sick when we are pregnant. We are also very uncomfortable most of the time. Childbirth is extremely painful and scary, then comes the hard part of raising them by training, disciplining, and teaching them. Yes, it takes a lot of time, energy, money, and sacrifice to have children, but it is what God calls us to do.
In his book Adopted for Life, Russell Moore says that "Satan hates children and always has. History would say the same. In Scripture alone, we see the slaughter of the infants in Pharaoh's Egypt and Herod's Bethlehem. Every time the demonic powers forcefully oppose Jesus, 'babies are caught in the crossfire.'" Who do you believe is the author of abortion, birth control, and all of the other harm that comes to children? Surely, not the Lord Most High.
There is a war on children, and we are all, in one way or another, playing some role in it. Every time we move forward as faithful parents (or care for kids in any capacity, including advocating for the voiceless not-yet-born, and volunteering for nursery duty on Sundays), we are wrestling demons — because there is little the demons hate more than little children."
Then there is this view from Jessica Loewen Mason:
"A concerning new and popular trend in the Christian community. 'Put off having children so you can focus all your efforts on spreading the gospel.' Which family depiction below will have more influence in the world for Christ!? Parents of big families shoot their Godly arrows into society at multiple levels and impact the world for generations."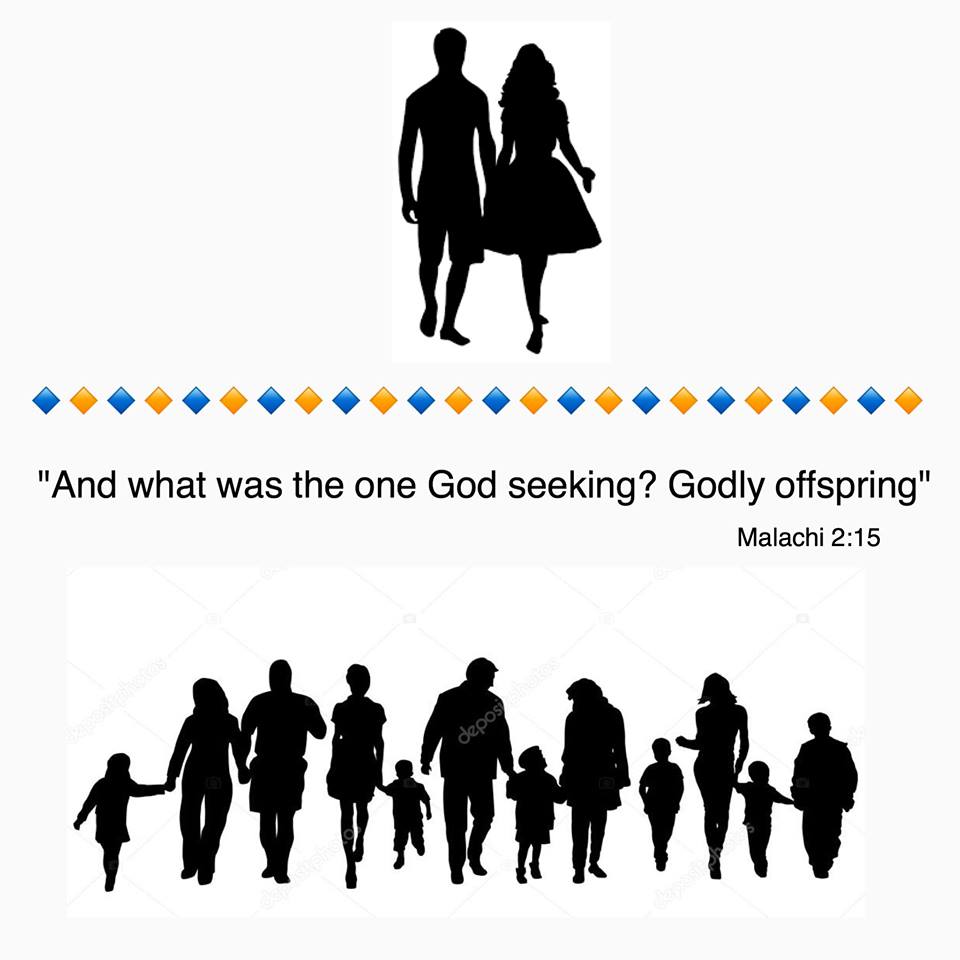 Thankfully, we, as believers, can take heart because Christ has overcome the demons and their master that Russel Moore wrote about! We can bear and raise children for the Lord but we must be finding our strength and wisdom from His Word. If you're afraid of bringing children them into this depraved culture, remember that Jesus called the generation He was walking among a "wicked and adulterous generation" (Matthew 16:4) and the Apostle Paul called it a "crooked and perverse nation" (Philippians 2:15) so nothing has changed!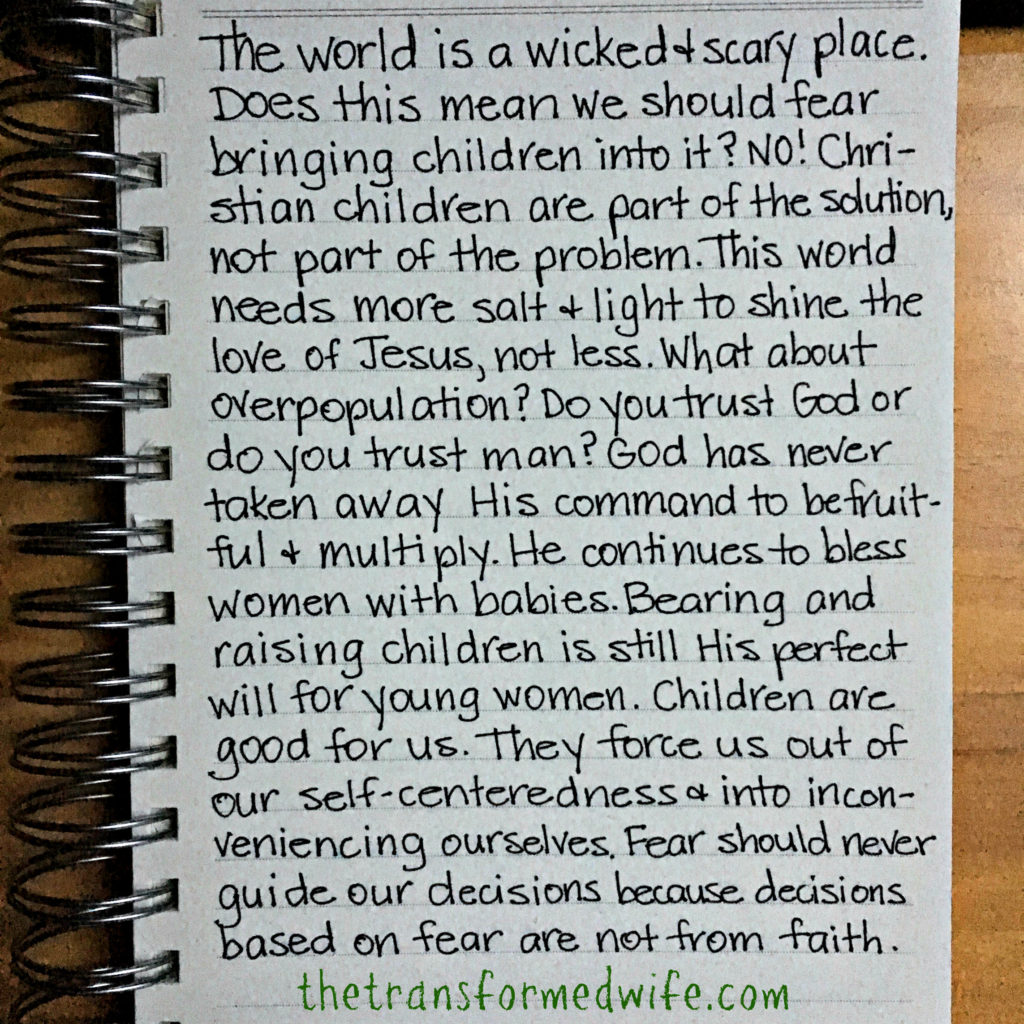 Be strong and of a good courage, fear not, nor be afraid of them: for the LORD thy God, he it is that doth go with thee; he will not fail thee, nor forsake thee.
Deuteronomy 31:6