Enjoying the Simple Pleasures in Life
Enjoying the Simple Pleasures in Life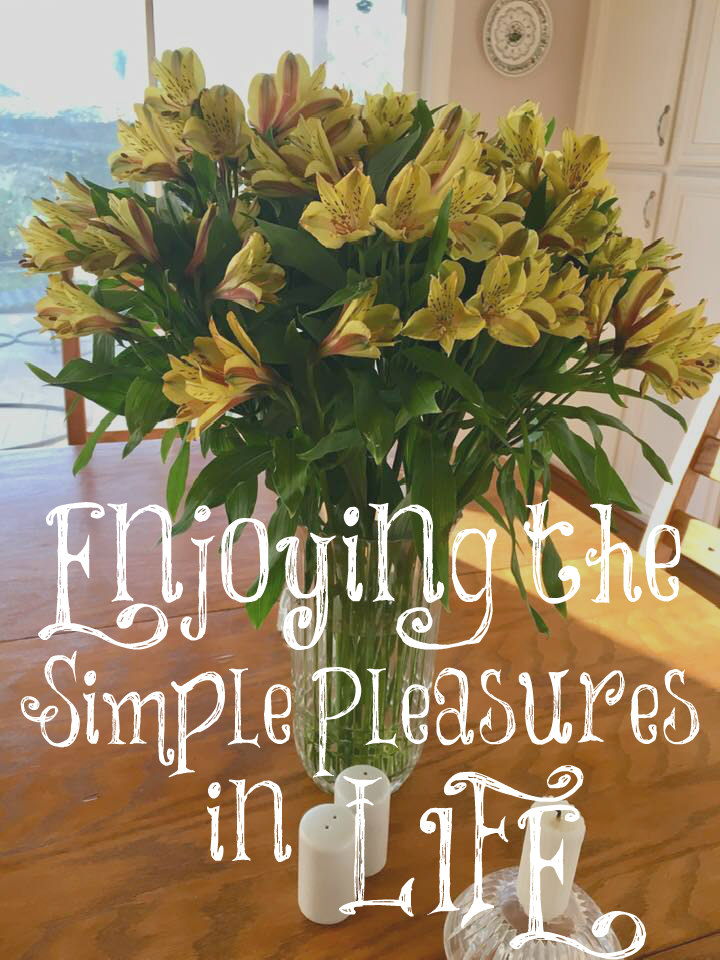 The other day, I asked the women in the chat room to tell me five things that they love and are thankful for besides Jesus and family, since I knew that they would all list those as their top two things. This world wants to make us discontent with the simple and most important things in life. There's so much ugliness in the world but there's so much beauty, too, since God is good and He has created a beautiful world.
Our culture tells us that we need this and that to be content. We need all the newest and greatest. No, we don't. All that sparkles and attracts aren't what truly make us happy. It's learning to enjoy the simple pleasure in life and being thankful to God Most High and His goodness to us.
There are women who are fighting for their marriages and/or are in difficult marriages or single mothers and some who are very ill, but they shared many things that they love and are thankful for. We must all learn to be thankful for the simple pleasures in life no matter where we are in this life or what trial we are facing. God is good and His plan for us is good. We can rest in this because we know how it all ends. It's great!
Most of the women said they love coffee. Many love going on walks, eating good chocolate, cooking and baking healthy food, keeping their homes clean and tidy, gardening, working out, homeschooling, going to church, reading good books, eating meals with family and friends, playing board games, loving on animals, crafting, learning, being able to be a keeper at home, listening to good preaching, sunrises/sunsets, Autumn, football ("Go Chiefs!" one wrote), chatting with friends, nursing their babies, and God's grace.
We all have so many things to be thankful for, dear women. God commands that we dwell on the true, the honest, the just, the pure, the lovely, and those things of good report (Philippians 4:8). In this turbulent world, focus upon these things and in the simple pleasures of life. Our culture aims to make you discontent and unhappy. Don't let it. Continually be renewing your mind with God's truths and trust Him with your lives and the lives of your family. Enjoy each day that He has given you breath and tell Him, "Thank you!"
I can tell you that if your children grow up with a thankful and joyful mother, they will have a much greater chance of walking in truth when they grown. You need to show them how wonderful Jesus is and all the blessings that abound because of Him. Always be pointing them back to Him, teaching them to renew their minds with truth, and learning to enjoy the simple pleasures in life.
A merry heart doeth good like a medicine: but a broken spirit drieth the bones.
Proverbs 17:22