Everything is the Husband's Fault
Everything is the Husband's Fault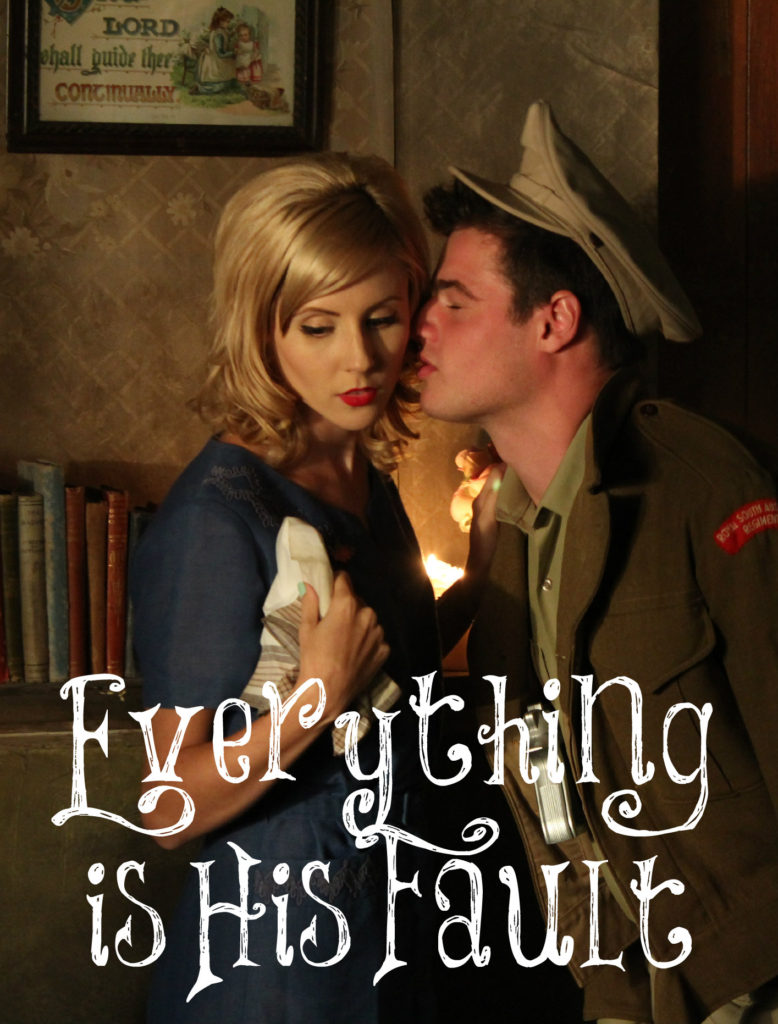 On Saturday, I was sick so I watched a Christmas movie on a Christian channel. It was about three couples and two single men getting stuck in a snowstorm and having to stay in an run-down old chapel. One of the couples was just married and on their honeymoon but she was continually upset with her husband because he wouldn't listen to and obey her suggestions. One time, she stomped away and he looked at the man next to him whose been married for 15 years but is separated from his wife because she thinks he spends too much time at work, thus neglecting the family.
The young guy looks over to the older man after he watched his wife stomp away and asked, "How am I going to get through this? We're arguing more in our first three days of marriage than we ever did before?" The older man replied, "I'm the wrong one to ask but whatever dumb thing you say, and there will be plenty, just say you're sorry and learn not to push her buttons."
I watch Hallmark movies. In every single movie, the woman is mad at the man for a time. I can't recall when the couple separated because the man was mad at the woman. What's up with this? I was the same way for the first many years of my marriage. Everything was Ken's fault. I would get upset, and I would pout until he came and told me he was sorry. It's SO ugly! He would try as hard as he could to not push my buttons but there were so many of them that he felt at a loss what to do, so he would come and say he was sorry, just like the older man told the younger man to do.
This Christian movie ended, however, with an older, godly women coming to this old chapel and giving all the women wise counsel. "No, you shouldn't be arguing with your husbands. They are the leader so they are the ones who get to decide what to do. Also, sometimes husbands will neglect their families to provide for them. It takes a lot of work for many men to make ends meet. This is how they show their families that they love them. It's a heavy burden they have to carry their entire lives. Many women today chose to work but men don't get that choice. Respect him for who he is and what he does for your family. Love him and accept him just the way that he is for you are his wife and not his mother.
We are called to seek peace with all men (Romans 12:18) and this includes with your husbands. Being angry with him doesn't work the righteousness of God (James 1:20). Stop wasting precious time being angry and instead, enjoy him and don't get upset about so many things. It is almost never worth it and tears your home down. Build it up instead by building up your husband and chose this day to not argue or be mad at him. You will be glad you did!" 
As you can imagine, I was thrilled and had to stop it frequently to get all of these wise words from this older, godly woman down on paper so I could share with you. NOT. Nope, there was no godly, older woman who showed up and said all these things to these women. The men were wrong and the women were right and once the men figured this out, they lived happily ever after. Blech. I cannot believe how almost all movies make the men wrong and the women right. Probably because they have female writers writing these things or if men are writing them, it's been their experience.
If you are continually mad at your husband, stop. Tell him you are sorry and you aren't going to do this anymore. Yes, we are the more emotional and sensitive ones but that doesn't mean we should be lead by our feelings. Live by the Word of God and at peace with your husband. Enjoy the short time you have on this earth together.
The Lord's bond-servant must not be quarrelsome,
but be kind to all, able to teach, patient when wronged.
2 Timothy 2:24