Discerning Error and Truth
Discerning Error and Truth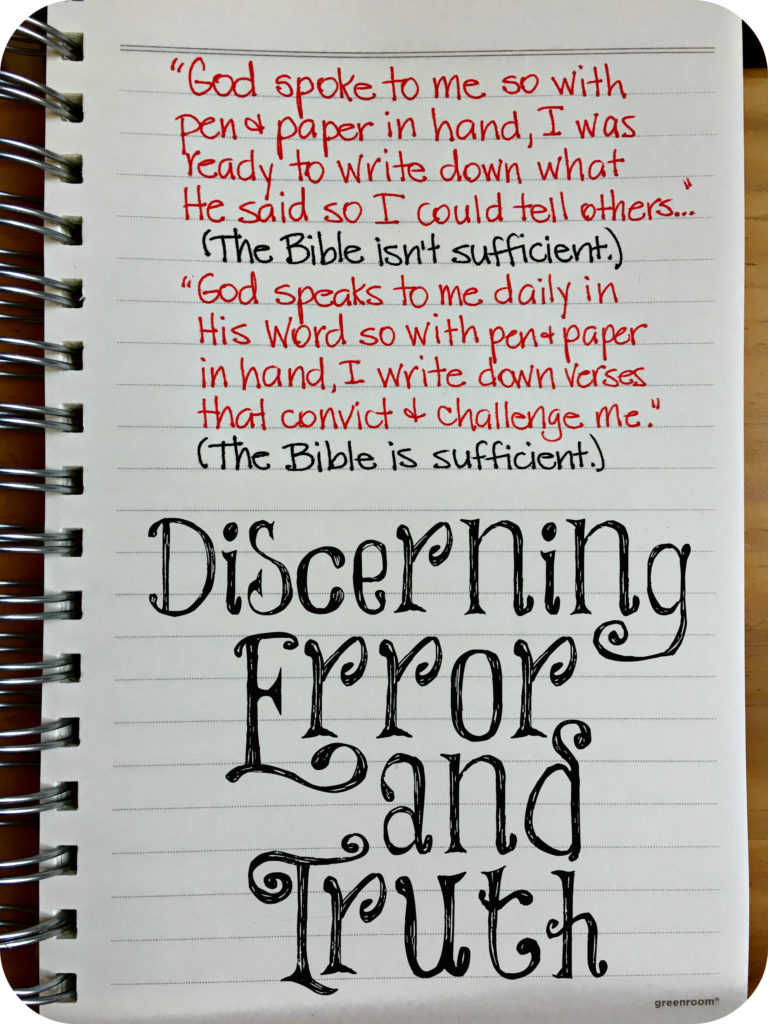 There are famous women preachers/teachers that other women love to share these preachers' words excitedly and pronounce them good and inspiring. I look at these women's words and read them over and over again trying to make sense of them. They may sound good but they aren't biblical. They make up words that aren't in the Bible and point women to ways that aren't of God. They "hear" from God, write it down on paper, and act if these words they supposedly heard from God are for all women. No, they are not!
I sat under and learned from some of these women. They were just alright with me. I'd try to get all excited about them but for some reason I never could and I couldn't put my finger on it but now I know. I have grown in my faith and know the Bible better so I can easily distinguish between false, made up teachings and solid, Bible teachings. The only way to do this is to chew on the meat of the Word ourselves and learn from godly men who have spent years studying the Word, not "hearing" from God.
I was reading 2 Timothy yesterday. When I get to these smaller books of the Bible, I usually read the entire book in one sitting but it doesn't take long because they're short. The Apostle Paul is teaching Timothy how the church should run. In 2 Timothy 1:12, Paul exhorts Timothy: "HOLD FAST the form of sound words, which thou has heard of me, in faith and love which is in Christ." Know the Word of God, women, so when something that doesn't line up with scripture is being said or written, you will be able to quickly discern if it is truth or not.
In 2 Timothy 2:14, Paul wrote: "Study to show thyself approved unto God a workman that needs not to be ashamed, rightly dividing the word of truth." My children went to AWANA their entire childhood and this verse is AWANA's motto. The Bible was hidden deeply into their hearts so they weren't and aren't easily led astray by false teachings. They know the truth and I've never seen my daughter become excited about one of these female preachers/teachers, thankfully. Ground your children in the Word.
"Shun profane and vain babblings; for they will increase unto more ungodliness" (2 Timothy 2:16). One of these types of female teachers, I wrote about years ago and warned about her. Now, she has left her husband and is in a lesbian relationship. Another one has endorsed gay marriage. It's never my intent to destroy other women's ministries but it is my intent to warn all of you about the false teaching that is going on. Don't listen to someone who claims, "I heard from God and this is what He said…" Shun this type of teaching and go to the Word and learn from the Lord. Leaving the clear teachings of the Word and making up one's own bible is a very dangerous place to go.
Here is a post that went around that women loved: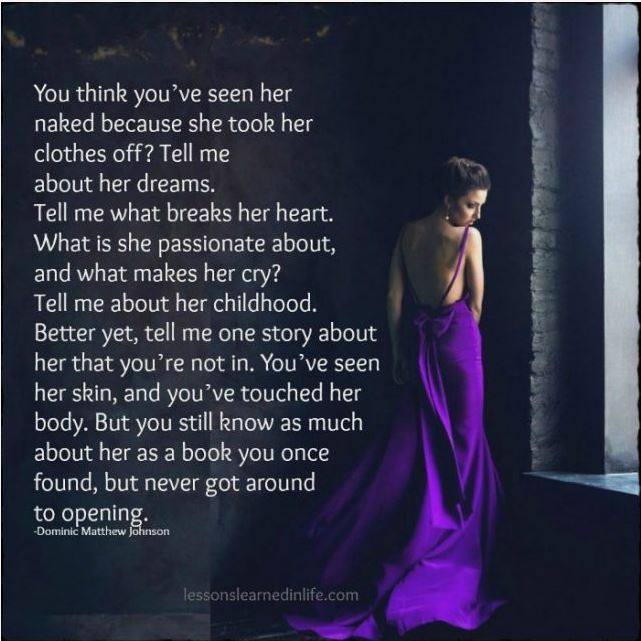 Now, this isn't from a Christian source as I am sure you can tell right away but women love these kind of things. I decided to take this post and change each sentence into truth so a woman in the chat room made a poster for me with my words.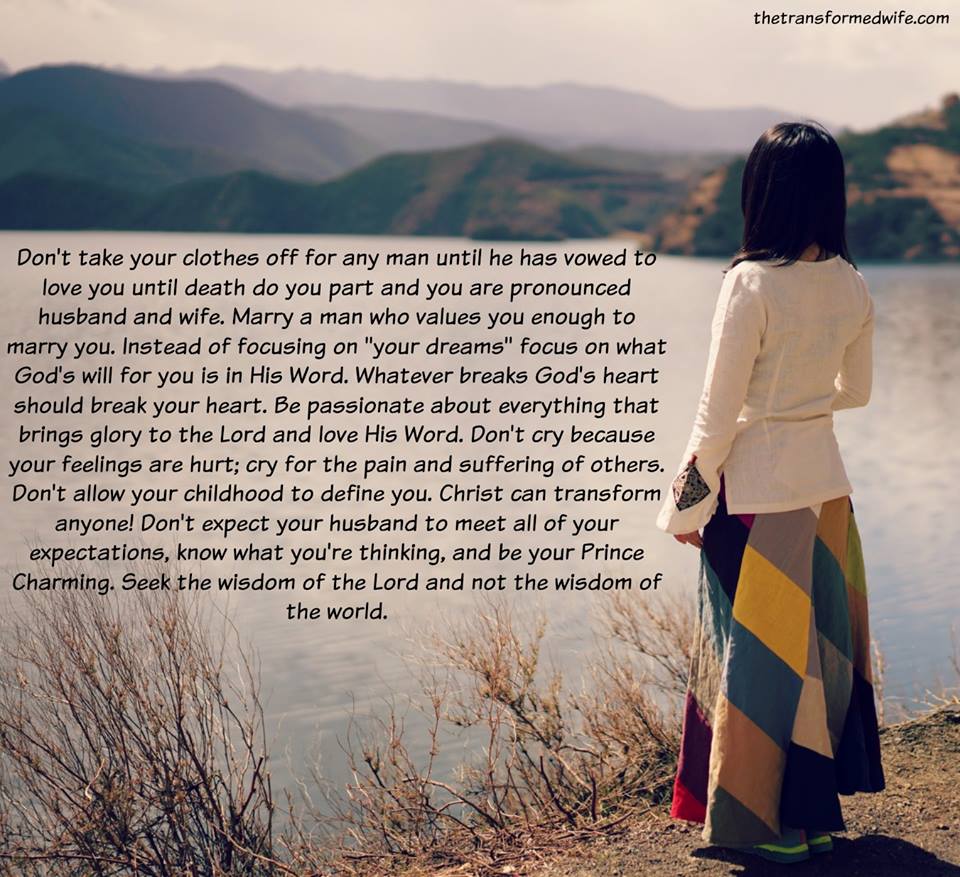 If you see a tweet, poster, or statement written by someone that everyone else is swooning over, make sure it's truth and not just tickling your ears. If it's hard to understand and it takes a while to try and figure out, it's probably not truth. Stick to the Word of God and to those who teach it clearly and unashamedly; those who don't try to water it down. Learn from those who point clearly to Jesus and His ways. If you have a godly male teacher/ preacher that you love learning the meat of the Word from, put his name in the comment section for others to learn from. If you know other godly female teachers who teach godly womanhood, put their names there, too. It's good for all of us to know those who love the truth and aren't afraid to teach it!
God, after He spoke long ago to the fathers in the prophets in many portions and in many ways,
in these last days has spoken to us in His Son,
whom He appointed heir of all things, through whom also He made the world.
Hebrews 1:1, 2