From Norman Rockwell's America to Hugh Hefner's America
From Norman Rockwell's America to Hugh Hefner's America
Yesterday, I watched Agenda: Grinding America Down. I encourage you to watch it, too, and pass it on to all you know. It's a powerful movie!
Here are some insights and quotes that I took from it.
The goal of Communism is to detach our culture from any moral anchors whatsoever and turn Norman Rockwell's America into a Hugh Hefner's America. Socialism is the first and necessary step towards Communism.
Why is the left pushing their socialist agenda on us? They're either ignorant or evil. America has an enemy that's getting very close to accomplishing its plan of destroying the greatest country in all world history.
The man who spoke in the movie attended a USA Communist Meeting at Berkeley in 1992. These were their stated goals:
In order to destroy families, they wanted to promote cohabitation instead of marriage. They wanted to try to get children away into government programs at the earliest age possible. They wanted to get behind the feminist movement because they felt that it had been very successful in making women discontent with marriage and motherhood. They wanted to destroy our culture of religion and morality. They said that if they could get Americans to accept homosexuality, they thought it would begin to extinguish our traditional moral values that America held.
He also found a book that was written in 1958 called The Naked Communist. It was written by a former FBI agent. Here are some of its goals.
Eliminate prayer in schools. Discredit the family as an institution. Encourage promiscuity and easy divorce. Get control of the schools. Use them as transmission belts for socialism. Eliminate all laws governing obscenity. Break down cultural standards of morality by promoting pornography in books, magazines, motion pictures, and TV. Present homosexuality, degeneracy, and promiscuity as "normal, natural, healthy." Infiltrate the press. Infiltrate churches and replace revealed religion with "social" religion and discredit the Bible. These people have been working behind the scenes for the past 50 years to destroy America.
What's so bad about Communism? It's evil, a completely tyrannical system, and leads to mass murders. (The ideals that lead to mass murders are still being taught in our schools; Darwinism being one of them. If we're all from monkeys, life isn't valuable.) They are doing more to remake our country by going into the schools than they could by throwing bombs.
"I believe the average patriotic American underestimates the importance and influence education has on their children…they're capturing ours through the propaganda they teach them seven hours a day for 13 years, and even longer if they attend college. We are losing most of our children to the other side in the government schools…There is a battle going on for the hearts and minds of our children."
"So when they're teaching social justice in the schools, they're not talking about free enterprise and capitalism and individual self-responsibility; all the things that made America great. They're talking about the things that made Europe and the Soviet Union and China so bad."
Communism is the final phase and goal of socialism and socialism is best described by two words: big government. History proves that this is evil and destroys everything in its path: law, morality, family, prosperity, productivity, education, incentives, and finally, life itself. It creates conditions for Stalin or Hitler to come into power. "My object in life is to dethrone God and destroy capitalism." (Karl Marx)
A people cannot be given freedom without morality or they self-destruct. Freedom and free enterprise are simply fruit on the tree of morality. Our Founding Fathers clearly understood this principle. "Our Constitution was made only for a moral and religious people. It is wholly inadequate to the government of any other." (John Adams, Second President of the United States)
"Feminism's goal is to destroy a patriarchy society for a matriarchal society. In other words, remove the father as the loving provider, discipliner, discipler, leader of his home, where you instill virtues and integrity and modesty. That's been broken down on purpose because they knew if they could destroy the family, they could destroy a nation and instead of having a father who leads and disciples, who protects the home, and provides for the family, the government steps in as a nanny state."
We must remember who this all originates from so we will remember who our true enemy is and not fight the wrong one. "Lest we forget at least an over-the-shoulder acknowledgment to the very first radical – the first radical known to man who rebelled against the establishment and did so effectively that he at least won his own kingdom – Lucifer."
For we wrestle not against flesh and blood, but against principalities, against powers, against the rulers of the darkness of this world, against spiritual wickedness in high places.
Ephesians 6:12
Democrats have gone so far left now that they are right along with the socialists' and communists' agenda. They are literally at war with God.
What can we do about this? Are we to live in fear and allow it to steal our joy? NO! Here is a post I wrote out last week for encouragement for you but I do encourage you to homeschool your children ("Give me four years to teach the children and the seed I have sown will never be uprooted." Vladimir Lenin) and only send your children to universities if they want to be doctors or something that needs a college degree. We can't support these institutions that are leading to the destruction of America and poisoning it; for we are the salt and light of the world!
Ye are the salt of the earth: but if the salt have lost his savour, wherewith shall it be salted? it is thenceforth good for nothing, but to be cast out, and to be trodden under foot of men. Ye are the light of the world. A city that is set on an hill cannot be hid. Neither do men light a candle, and put it under a bushel, but on a candlestick; and it giveth light unto all that are in the house. Let your light so shine before men, that they may see your good works, and glorify your Father which is in heaven.
Matthew 5:13-16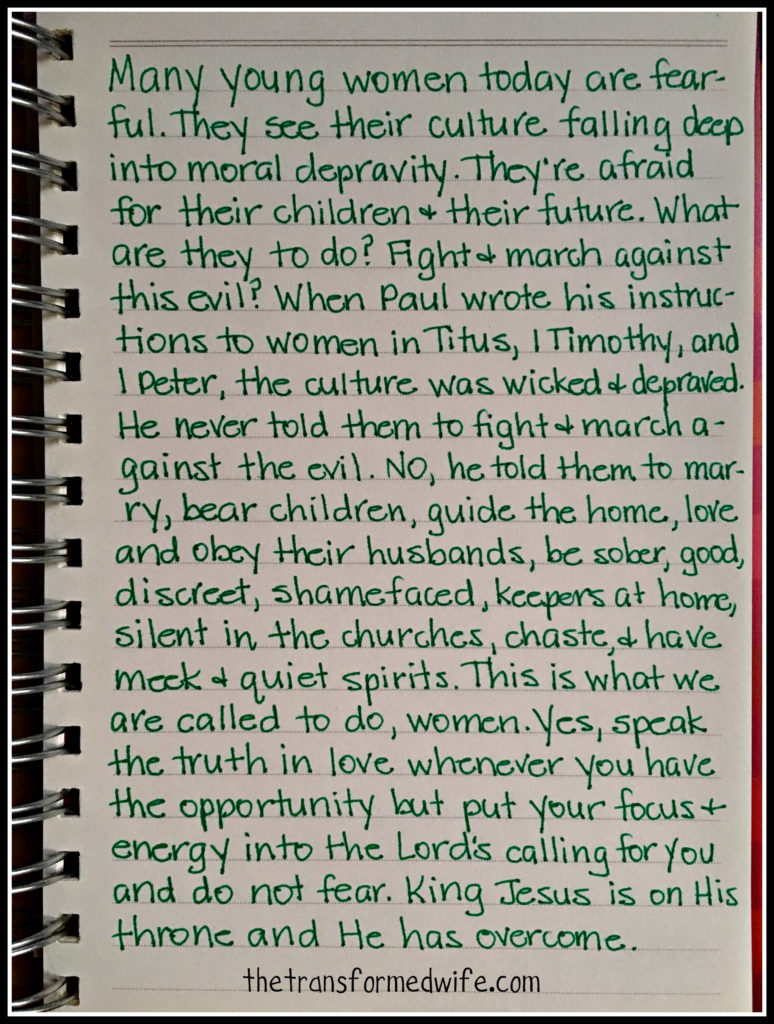 Pray daily for our country and our President and speak the truth in love. This is what we are called to do.
I exhort therefore, that, first of all, supplications, prayers, intercessions, and giving of thanks, be made for all men; For kings, and for all that are in authority; that we may lead a quiet and peaceable life in all godliness and honesty.
1 Timothy 2:1, 2