Harming Our Immune Systems?
Harming Our Immune Systems?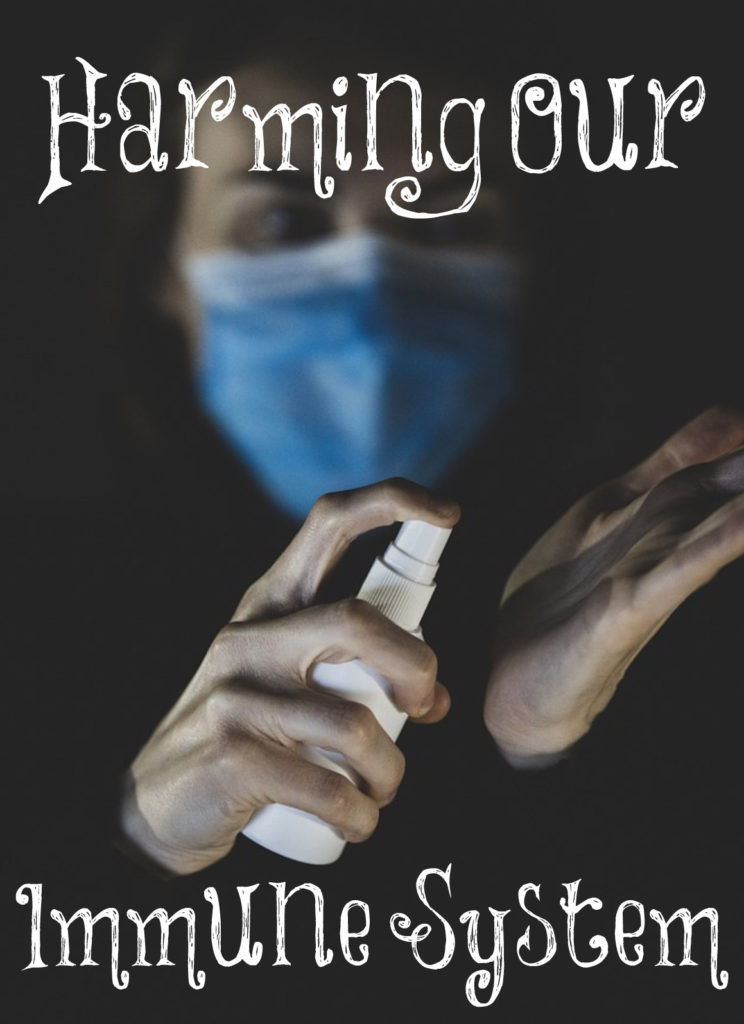 The things people have been forced to do or are willingly choosing to do to fight this virus are counterproductive in many ways. The way that we fight viruses, illness, and disease is through our immune system. Slathering toxic hand sanitizers all over us, spraying everything with toxic disinfectants, and wearing masks are all counterproductive to having strong and healthy immune systems.
The entire mask wearing thing always seemed wrong to me. How can breathing in one's own breath be healthy? Now, there's proof that it is unhealthy. Wearing masks can actually cause lung cancer.
"While analyzing lung microbes of 83 untreated adults with lung cancer, the research team discovered that colonies of Veillonella, Prevotella, and Streptococcus bacteria, which may be cultivated through prolonged mask wearing, are all found in larger quantities in patients with advanced stage lung cancer than in earlier stages. The presence of these bacterial cultures is also associated with a lower chance of survival and increased tumor growth regardless of the stage."
According to the findings, mask wearing can also cause acne, gingivitis, and tooth decay. It all makes sense! We were created to breathe in oxygen, but many seem to have lost all common sense these days. They are more fearful of a virus in which 99.8 percent of those who get it recover rather than the far more dangerous diagnosis of lung cancer.
It's unhealthy for children to wear masks too. Besides, the chance of them dying from the virus or anyone under 50 years old for that matter are slim to none. Let them be out in the fresh air and sunshine without a mask on.
I live near the ocean. Every Saturday, we go for a walk near the ocean. It's amazing how many people who are running and even riding their bikes are wearing masks. Even those just taking brisk walks are wearing them! What do they think is going to happen? Do they think the virus is floating in the air and going to go up their noses and into their mouths if they don't wear a mask?
We must stop believing the fear mongering and just going along with the flow. It's stupidity! And no, it has nothing to do with loving our neighbor if we wear a mask. This has become a way to manipulate the masses. People now don't look at each other. They walk as far away as possible to avoid one another. They scold those not wearing masks. Masks have made people despise each other! There's nothing loving about them.
Here's a post I wrote a year ago on living a cancer free lifestyle. It has a lot of great recommendations in it that will help build up your immune systems. Is it a guarantee you won't get cancer? No, since there are no guarantees in life except for eternal life with Jesus Christ for all those who believe in Him, but we do our best with what we have and leave our lives in His hands.
What? know ye not that your body is the temple of the Holy Ghost which is in you, which ye have of God, and ye are not your own? For ye are bought with a price: therefore glorify God in your body, and in your spirit, which are God's.
1 Corinthians 6:19, 20