Is Wearing Jewelry Sinful?
Is Wearing Jewelry Sinful?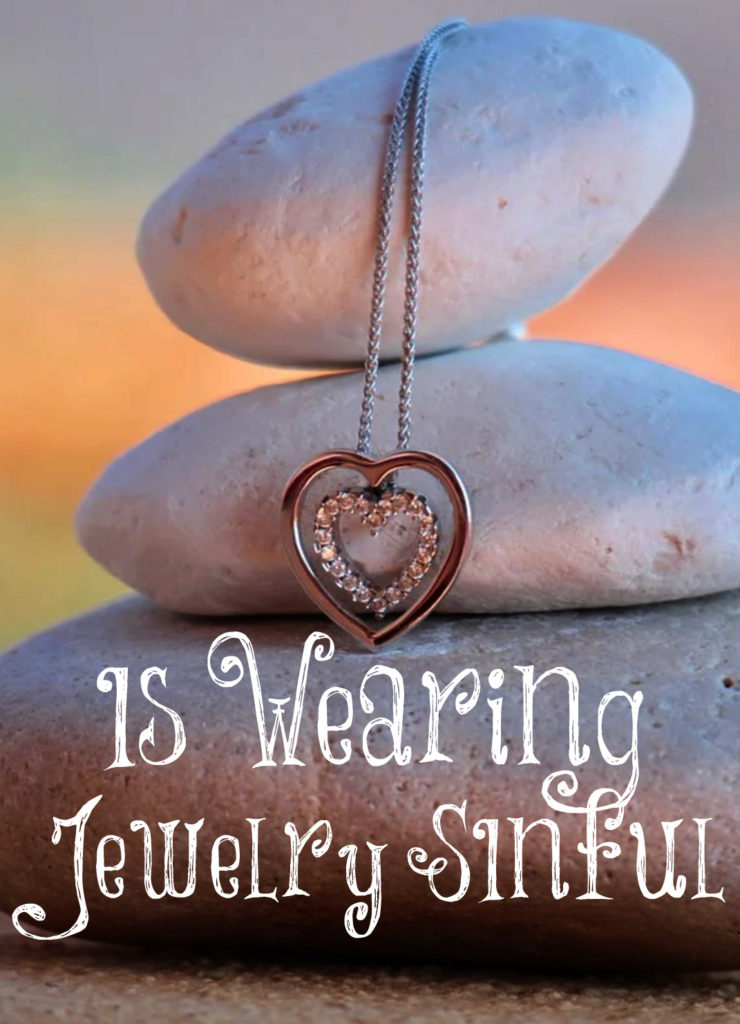 Years ago, I watched a man on a video share something that I had written. He wanted to first make it clear that he didn't approve of my wearing jewelry. He was using the first picture I used of myself on my blog, my first book, and my social media. It's from one of my children's weddings. Is it sinful to wear jewelry?
"Whose adorning let it not be that outward adorning of plaiting the hair, and of wearing of gold, or of putting on of apparel" (1 Peter 3:3). Those who believe that it is sinful, use this verse to justify their position. Before I share some commentaries on this verse, my own observation is clearly that it is not sinful to wear jewelry or if it was, that would mean that the putting on of apparel was sinful too!
"'Let it not be…'; let it not be chiefly, or not so much the adorning of the outward man as the inward" (Matthew Poole's Commentary).
"Whose adorning, let it not be that outward adorning,…. Or that only and principally; let not that be solely or chiefly attended to, nor anxiously sought after, nor ever in order to allure and ensnare others, or to fill with pride and vanity; nor should it be indecent and luxurious, immodest and immoderate, and unsuitable to the age, character, and station of persons; otherwise clothing is both convenient and necessary; and a decent garb, neat and modest apparel, and what is suitable to the years, rank, and quality of persons, is very commendable: nor are we to suppose that the apostle forbids the use of what follows, but only when used in a luxurious and extravagant manner, and to feed pride and vanity, and encourage, lasciviousness and wantonness" (Gill's Exposition of the Bible).
What does God want us to focus upon adorning ourselves with? "But let it be the hidden man of the heart, in that which is not corruptible, even the ornament of a meek and quiet spirit, which is in the sight of God of great price" (1 Peter 3:4). God wants us to pay way more attention to adorning our inner man. He wants us to have meek and quiet spirits.
"For after this manner in the old time the holy women also, who trusted in God, adorned themselves, being in subjection unto their own husbands" (1 Peter 3:5). He also wants us to adorn ourselves with submission to our husbands.
It's so much easier to spend time adorning ourselves with makeup, jewelry, and the fashion of this day. Nothing is wrong with these things as long as they aren't extravagant and intended to draw attention to ourselves, but God and others will notice a meek and quiet spirit, and a wife who loves and submits to her husband more than anything she wears.
The only jewelry I wear these days is my wedding ring. A few years ago, I decided I didn't want to deal with jewelry anymore. I've never been much into fashion, so it was easy to give up. I wear very little makeup and don't paint my fingernails or toenails, but I do color and cut my own hair. I don't need many clothes. None of these hold much attraction to me, but some of my good friends do all of these! They're beautiful inside and outside! What's on the inside is what matters to God and takes a lot more work and transformation by His Spirit than anything we do on the outside.
In like manner also, that women adorn themselves in modest apparel, with shamefacedness and sobriety; not with broided hair, or gold, or pearls, or costly array.
1 Timothy 2:9