He Shall Rule Over You
He Shall Rule Over You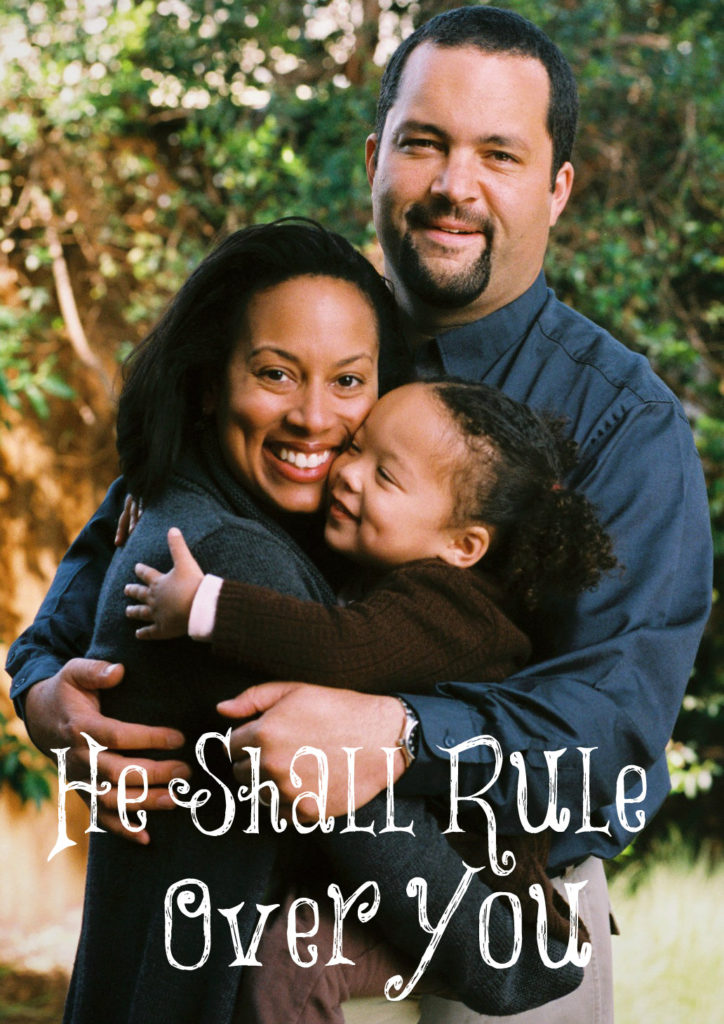 In Genesis 3:16, God said to Adam and Eve after they sinned, "Thy desire shall be to thy husband and he shall rule over thee." Have you ever studied what this means?
I decided to look how the theologians of old interpreted this verse. Here is how the Benson's Commentary (1857) interpreted it:
"Thy desire shall be to thy husband – That is, as appears from Genesis 4:7, where the same phrase is used, Thy desires shall be referred or submitted to thy husband's will and pleasure, to grant or deny them as he sees fit. She had eaten of the forbidden fruit, and thereby had committed a great sin, in compliance with her own desire, without asking her husband's advice or consent, as in all reason she ought to have done in so weighty and doubtful a matter, and therefore she is thus punished. He shall rule over thee — Seeing for want of thy husband's rule and guidance thou wast seduced, and didst abuse the power and influence I gave thee, by drawing thy husband into sin, thou shalt now be brought to a lower degree; and whereas thou wast made thy husband's equal, thou shalt henceforward be his inferior, and he shall rule over thee — As thy lord and governor."
The next one is from the Matthew Henry's commentary from 1706:
"The woman, for her sin, is condemned to a state of sorrow, and of subjection; proper punishments of that sin, in which she had sought to gratify the desire of her eye, and of the flesh, and her pride. Sin brought sorrow into the world; that made the world a vale of tears. No wonder our sorrows are multiplied, when our sins are so. He shall rule over thee, is but God's command, Wives, be subject to your own husbands. If man had not sinned, he would always have ruled with wisdom and love; if the woman had not sinned, she would always have obeyed with humility and meekness."
If they had written this today, feminists would have burned these two men at the stake. I can tell you that neither one of them bother me in the least in what they wrote since I am wise enough to clearly see the differences between the sexes, unlike many feminists today who have fought against this for many years.  I will be honest with you, I am far weaker than Ken in strength and stamina. I am not his equal with him in this area in any way, shape, or form. Even the Bible states that we are the weaker vessel (1 Peter 3:7).
We see in nature exactly what God has said that the woman is the weaker vessel. The vessel refers to a woman's exterior, not her intelligence, character or person-hood. But indeed her body is not made to take the bruising impact of a football game, or to build bridges and buildings. She is rarely stronger than a man and a war of men against women would not be much of a contest. The only reason that a woman can participate now in war, protect herself and even provide for herself and family is because of technology. It is technology that equalizes the playing field with men in many ways, not that she can compare to a man's physical characteristics or match the effects of testosterone that courses through his body.
Women are much more vulnerable when it comes to being raped and kidnapped. Men are stronger, faster, and heavier than most women. It is men who have built all of the big, heavy things in our world, conquered nations, and committed the greater crimes. As wives, God has placed us under our husbands and we are to be in subjection to them. Even Sarah, Abraham's wife, was known for calling him lord (1 Peter 3:6).
At any moment in time men could decide to put women back to where nature has her placed and women would be able to do nothing about it. The only reason why women are able to have equality with men is because men grant it, not because women can mandate it. If you have a problem with this, don't blame me, or men, but blame nature and God's perfect design in creating women as the perfect complement to men, and men built to rule over nature.
Now many men throughout the centuries have used their strength in evil ways against women and this should never take place but even with the feminists' agenda being so pervasive today, women are still being physically and sexually abused all over the world. This is a fallen and sinful world and no matter how much feminists say that men and women are equal, women will never be equal to men in strength and might. It is a fact of nature so this will always cause pain for many women but it is also good for many women.
Men are the protectors of women because of their strength. Billions of men have given their lives in protection for women and children. They have built most everything we use and enjoy. Many men use their strength and superiority over women for good, thankfully. God's will for godly men is to rule with wisdom and love over their wives and godly women should obey their husbands with humility and meekness, as Matthew Henry wrote.
If you have a husband who uses his strength and might to provide and protect your family, appreciate him and treat him with the respect he deserves. If you have a disobedient husband, follow God's instruction in 1 Peter 3:1-6 and treat him with the respect the Lord calls you to give him. If you have an evil husband who uses his strength and might to physically abuse you, call the authorities. There will always be great and good men and there will always be bad and evil men, just as there are great and good women and bad and evil women.
Marriage is the beautiful fulfillment of God's intention that masculinity and femininity attract each other to become one flesh. You, as women who love the Lord, be godly women who obey the Lord by respecting and obeying the husbands you have committed to for life. Most women are attracted to the strength and might of men and this is as natural as a magnet attracts a positive and negative force together. Your femininity should crave the masculinity of your husband and his masculinity should crave the femininity of you, his wife, to use his gifts to be the protector and provider of you and your family.
Wives, submit yourselves unto your own husbands, as unto the Lord.
Ephesians 5:22