He Wants Porn More Than He Wants Her
He Wants Porn More Than He Wants Her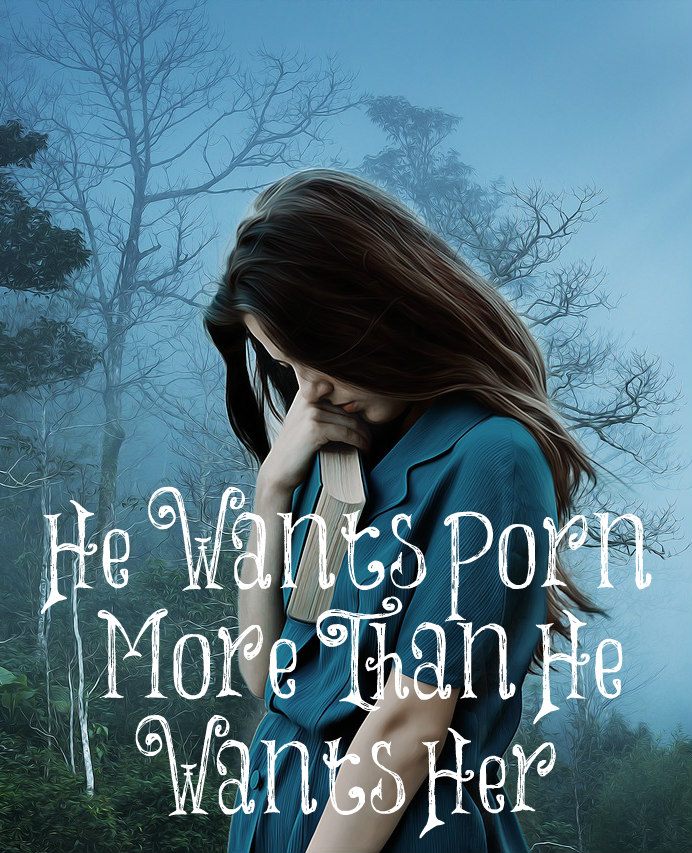 On my post Women Prefer Men Who Aren't Porn Addicts, one woman shared a comment about a friend whose husband is addicted to porn and since I know this is a common problem, I thought I would share it as encouragement for those of you who don't feel desired by their husbands because of their addiction to porn.
"A friend of mine shared how she grew up so sheltered that she didn't know much about porn. She married a godly man, and they were both young virgins. A few months into the marriage, he had no interest in physical intimacy and when she found him watching filth, he confessed that he married her in the hope that it would fix his problem with porn, however, it had not and so they settled into an almost sexless marriage. They have children together and a blessed home, welcoming home. I would never have guessed in a million years. She's more content and calmer than many Christians I know and even though she's technically not an older woman by Titus 2 definition, I look up to her because of her faithful walk with the Lord.
"I once asked her why she didn't divorce him and she said that she was thoroughly persuaded of God's sovereignty and goodness over all of her life and that she didn't think her marriage was an accident or mistake so she looked to God every day to help her cope joyfully. She reminded me that Jesus, unlike us, was sinless but suffered, so she doesn't expect to live a suffering-free life either. She has taught me to appreciate the gift of my husband's sex drive, to cherish it, and joyfully receive it rather than rolling my eyes and mumbling, 'not again.'"
This friend of hers has eternity in her vision. She cares more about her husband's eternal destiny than her own sexual fulfillment. Our sexual fulfillment is a blip on the scene of eternity. Eternity is forever. She must know that God is good and His plan for her is good so she trusts Him even though her marriage hasn't turned out how she thought it would.
Dear women, every marriage has its trials and goes through suffering. The life on this earth was never meant to be easy and carefree. We grow through our trials. They cause us to be more like Christ. Many of you are married to difficult men. Read and study 1 Peter until you almost know it by heart. It will be so much comfort for you and give you inner peace and strength. Find your joy in Christ and live your life for Him. Then the things of this world and the way your husband may treat you will not effect you, since you know he is most likely lost or blinded by his sin, knows not what he does, and needs Jesus' transforming power in His life.
If ye then be risen with Christ, seek those things which are above, where Christ sitteth on the right hand of God. Set your affection on things above, not on things on the earth. For ye are dead, and your life is hid with Christ in God.
Colossians 3:1-3
***Here is how TheJoyFilledWife won her husband from his pornography addiction.