Women Prefer Men Who Aren't Porn Addicts
Women Prefer Men Who Aren't Porn Addicts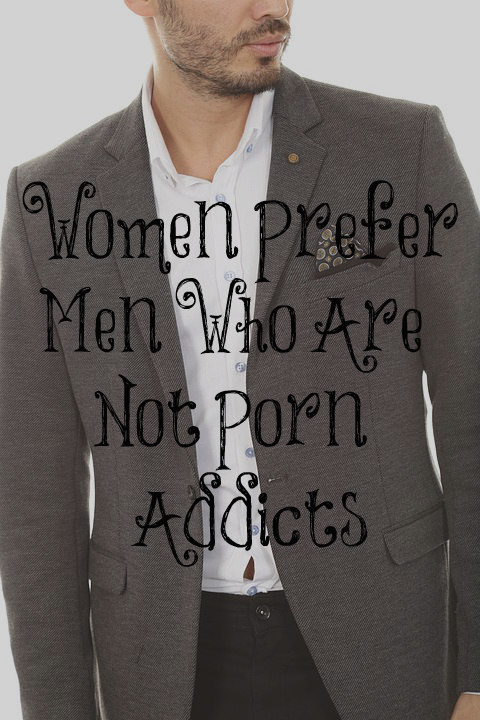 On Friday, a young women privately messaged me on Instagram and shared with me that she had only been married a few years, yet her husband is deeply addicted to pornography. It has been devastating on her marriage so she asked for my advice. I immediately decided that I needed to write out a post warning young women to not marry porn addicts. We've seen too much devastation in marriages with this addiction.
Here is the post that I wrote: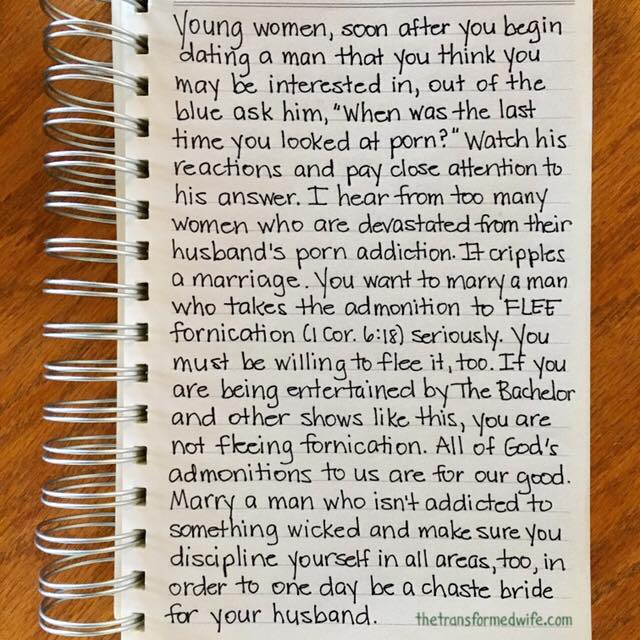 I could have easily written a post titled, "Women Prefer Men Who are Tall, Handsome, and Wealthy" but this is stating the obvious. I want young women to think carefully about who they marry. Did you know that only 14 percent of all men are over six feet tall? Height matters little to the character of a man. Looks fade with age and marrying a man who is a hard worker and wants to provide for his family is more important than marrying a wealthy man. But more important than all of these is to avoid marrying a porn addict, in my opinion.
We mentored a young couple a long time ago and he turned out to be a porn addict. She would read my posts about men wanting sex more often than women and wanting it frequently, but her husband never did. She thought something was wrong with her while he was finding sexual release through a dead and lifeless smart phone. TheJoyFilledWife shared on my old blog the devastation she felt when she found out her husband was a porn addict.
Years ago, I went onto a men's site, which wasn't a Christian one, and these men were sharing how much they hated porn and how it had ruined their lives. A gorgeous woman could be lying naked on their bed, yet they had no sexual desire for her because of how porn messed up their brains. When I was dating my husband in 1980, porn wasn't an issue like it is today. We didn't have computers or smart phones. Porn wasn't available at the click of a mouse. It was difficult to find. We only had 13 channels on the TV and porn wasn't offered. Today is a different story. Many men are addicted to hardcore porn, even many Christian men.
We listened to Michael Pearl teach through the book of Hebrews fifteen years ago and he spoke about porn. He predicted it would separate the sheep from the goats. He didn't water down the harm that porn is causing to individuals and marriages. He wrote an article called Pornography: The Road to Hell. He taught his children the ugliness and destruction of porn and if they ever caught a glimpse of it, he taught them to FLEE as the Bible instructs us to flee fornication. "Flee fornication. Every sin that a man doeth is without the body; but he that committeth fornication sinneth against his own body" (1 Corinthians 6:18).
After I published the above handwritten post, I received some comments from women saying they disagreed with me. They married porn addicts who are strong men of God now. Yes, God can transform anyone and release them from the bondage of porn but to willingly marry a porn addict is playing Russian roulette since there is NO guarantee that he will be able to give it up.
I asked the women in the chat room if any of them would knowingly marry a porn addict and every single one who answered said, "NO!" One woman wrote, "As someone who is going through this right now – No. No, no, no. A thousand, million times no. If I could go back ten years and have a 'do over,' I would run." Another one wrote, "Absolutely not. My ex-husband was a porn addict. My naked body did nothing to him." Yet another, "NO times 1,000,000. I did. I thought he could change if I was strong for him and prayed for him. Well, I wouldn't do it again, and I will definitely pass the lesson I learned down to my daughter." The last one that I will share said, "After what I've been through, NOT A CHANCE! I'm thankful that God's grace covers my situation and there is so much good to hope for through Him!"
Young women, be wise with whom you marry. Ask the hard questions before you become too attached. Ask him if he takes drugs, too. Ask him what sexual activity he's been involved with personally. You have every right to know these things. The man you marry is the man you will live in submission to until death do you part, and he will one day be the father of your children. Who you marry is the second most important decision you will make after believing in Jesus Christ.
What advice did I give to this young woman whose husband is a porn addict? The same advice I give to almost all women who come to me with this problem. I encourage them to read how TheJoyFilledWife won her husband and to read and study 1 Peter. Pornography is rampant, it's ugly, and it's destructive.
However, make sure you aren't filling your mind with sexual impurity, either, such as watching The Bachelor. What's wrong with The Bachelor, women asked me. Besides one man making out with a bunch of other women who are practically naked where alcohol is freely flowing so they will lose their inhibitions? It's a sad day when Christian women can't see what's wrong with this and many shows like it. "Abstain from ALL appearance of evil" (1 Thessalonians 5:22). Most romance novels have porn explicitly spelled out in them. We are commanded to dwell on the true, just, and the pure (Philippians 4:8), not on the filth of this world.
If you want a godly man, you be a godly woman. Read my post on being a debt-free virgin without tattoos. Yes, when you accept Jesus Christ as your Lord and Savior, you are cleansed from your sins, but you will still bear the scars and consequences of some of your sins. If you haven't slept around, not gone deeply into debt, and not tattooed up your body, please don't. You will be very thankful one day when you meet a man that wants to marry you who loves the Lord, works hard, and isn't a porn addict. The less baggage you carry into a marriage, the better.
But exhort one another daily, while it is called To day; lest any of you be hardened through the deceitfulness of sin.
Hebrews 3:13