"I Wish I Were a Man"
"I Wish I Were a Man"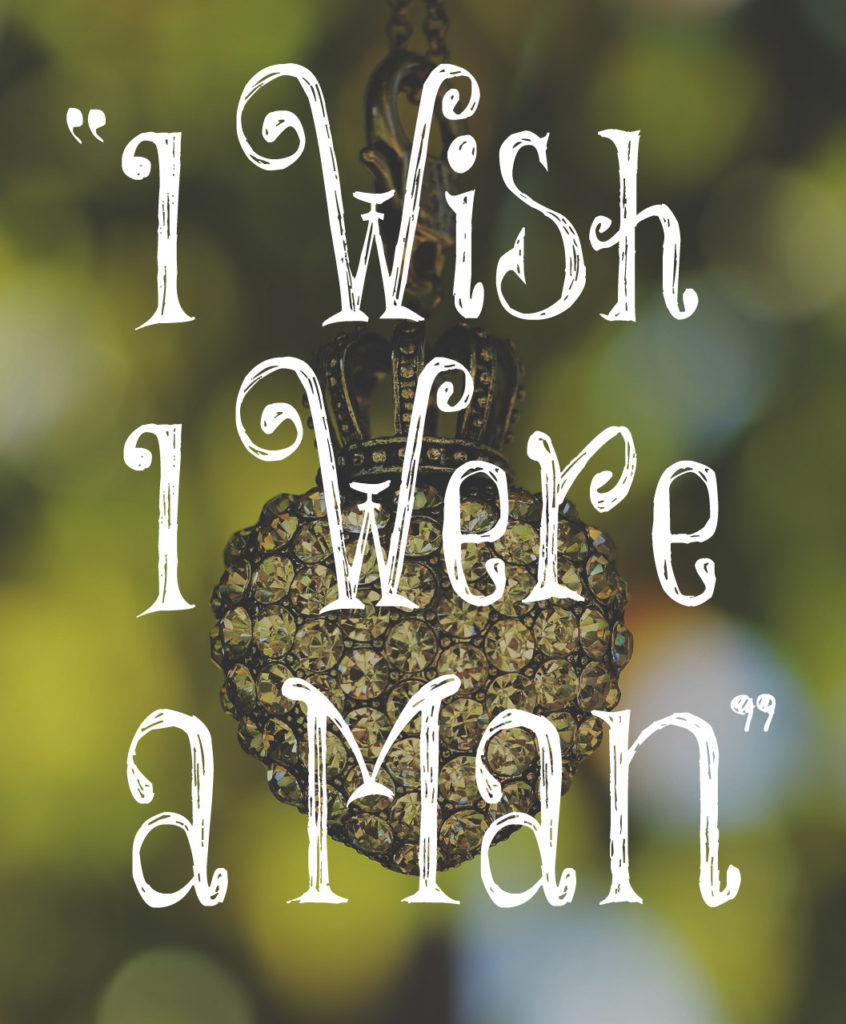 We watched "Queen Victoria" last night and soon after she found out she was pregnant with her second child, just months after giving birth to her first child, she said, "There are times that I wish I were a man." There's another woman in the show who is a brilliant mathematician who has three children and said the same exact thing to Queen Victoria a short time later.
Both of these women wished they were men because they didn't like the inconvenience of having children. The children got in the way of what they wanted to do. Queen Victoria was much more interested in running her country and the mathematician was much more interested in inventing things than having children but back in those days there was no birth control so women could not prevent having children.
This show is based on a true story and from history we know that Queen Victoria had nine children. From the show, at least, she's certainly not excited about having children. She spends little time with them because running the country is so much more important even though she's married to a very capable man. This situation makes it tough, too, because she knows she's supposed to submit to her husband but she's queen. Oh, the pain of being a woman!
One can easily see how feminism took off so rapidly. I am sure these two women weren't alone in feeling that they wish they were men. So once birth control came on the scene, women were no longer burdened with having children. They could prevent having babies but if by chance they got pregnant, they could have them murdered in their womb. Now, they could go out into the world and pursue their own goals and dreams just.like.a.man.
I have never wanted to be a man in my entire life! I love being a woman. I loved the fact that I could have children, that they "interfered" with my life, and I was able to stay home full time and be the one to raise them. There's nothing else I would rather do. I have no interest in running a country, inventing anything, or being at a job in submission to a boss for eight hours a day. I love being home!
A woman being in leadership positions, as the Queen was, made for a lot of contention in her marriage. Since she knew she was supposed to submit to her husband, she had no idea how she was supposed to be Queen over him and it caused a lot of strife in their marriage.
All throughout the Bible, God had men in leadership positions. It's impossible for a Queen to run a country and live in submission to her husband at the same time, especially when her husband has some different ideas on how to run the country. A woman is just as capable as a man to run a country, yet God knew that it's best for men to be the ones in authority, especially since most women would be mothers IF it weren't for birth control and the preventing of having children.
Enjoy being a woman, women. Count your children as a "sacrifice and a blessing" as one woman told Queen Victoria. God created us to have babies and be home with them. It's His perfect will for us. He made men with their role and women with their role. Don't rebel against it but be thankful because it is good.
But from the beginning of the creation God made them male and female.
Mark 10:6