Keeping Harmony in the Home
Keeping Harmony in the Home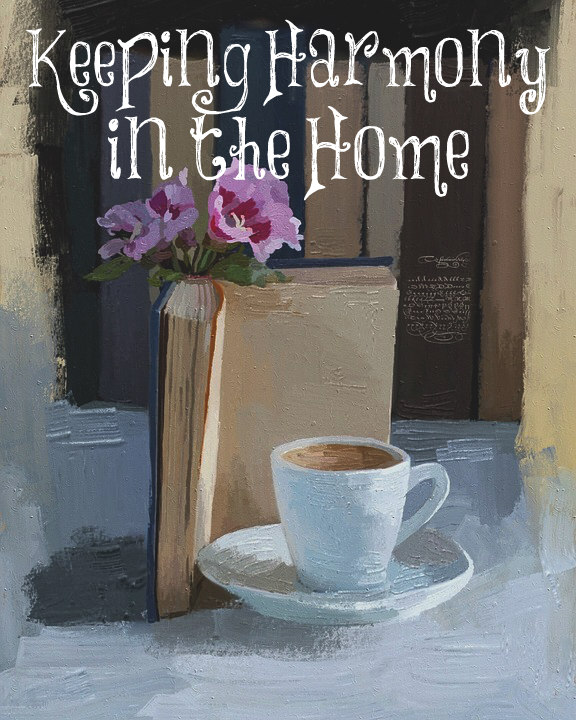 Divorces in China are skyrocketing after couples have been quarantined together for a couple of months. This is a tragedy that I hope will not happen here. How can we, as wives, make sure that our marriages stay on solid ground during this time?
I watched a YouTube video about and interviewing Jacqueline Kennedy yesterday and I want you to read these words carefully, many of them said by her.
"I liked staying in the background. I think he appreciated that in a wife." She was devoted to making him happy. "I think a woman always adapts, especially if she's young, when she gets married. She becomes the wife that she sees her husband wants!"
If she couldn't help him in politics, she could keep harmony in the home. "I think it's so good to be able to forgive quickly and I know that's the quality that Jack liked in me." She would apologize quickly if a dark cloud seemed to form between the two of them and he loved that.
"Jack demands that the man be the leader and his wife look up to him as a man." Someone asked her where she gets her opinions. She answered that she got all of her opinions from her husband. "His political opinions would be the best," she said. She liked the way the Japanese women modeled marriage to their husbands.
She made it clear that the two of them lived for their children and each other amid the rumors of affairs. She was very affectionate with him and one could see from the video that she was a joyful woman.
Women, she lived out biblical womanhood. She was a help meet to her husband. She kept harmony in her marriage and in her home. I am sure he loved coming home to her each day. This is the recipe for keeping a good marriage. Become the help meet that the Lord has called you to be and build your home up instead of tearing it down.
Every wise woman buildeth her house: but the foolish plucketh it down with her hands.
Proverbs 14:1