Learning Contentment with a Simple Life at Home
Learning Contentment with a Simple Life at Home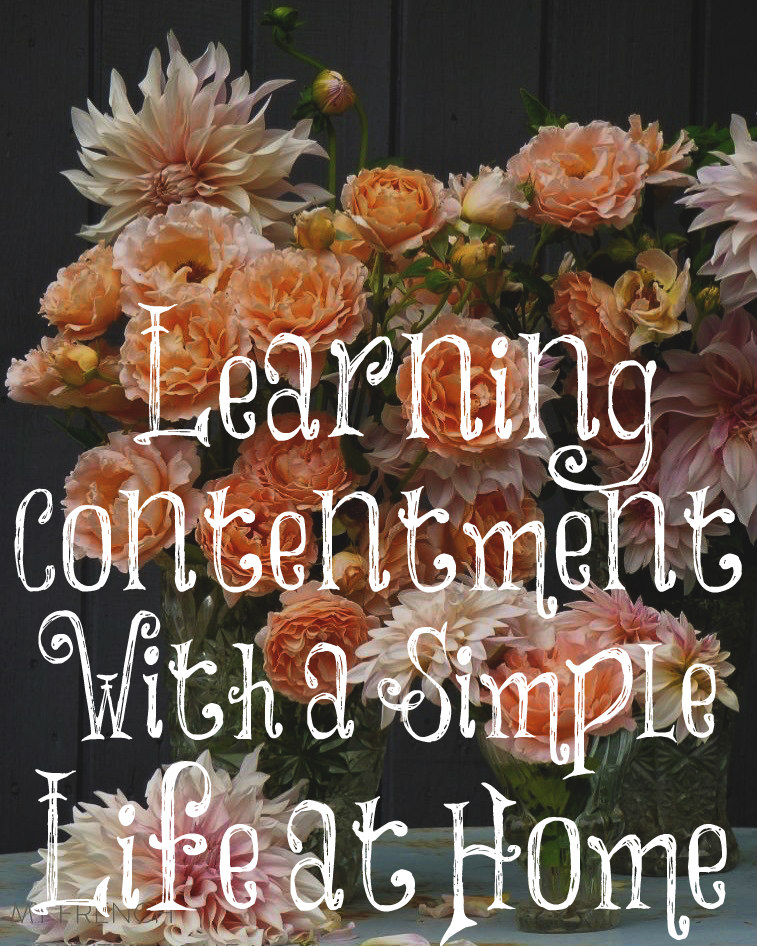 Written by Jessica Perez
"Why do people have such a problem with a simple life? I don't mean simple in the way of going off grid, living off the land, being a minimalist, etc. I mean, why does everyone feel like they need to raise their children to be world changers and overachievers?
"What is wrong with just wanting to live a quiet life, serving those whom God has put in our immediate care and circle? I am content to be home; focusing on my husband, children, and my home, and quietly serving and giving to those whom God has put in my path. My husband filters the news for me so that I am aware of what I need to know but sheltered from it and the stresses it could cause me.
"I don't believe that I need to personally travel across the world to right all the wrongs and make my name known to everyone. I guess some would say I am living in a bubble. I am not trying to live in isolation. My children may never make it into history books or write books or have thousands of followers. I don't raise them to think that this is the goal they should strive for in life.
"I know what God's Word says about a woman's role and life is so much more peaceful doing it His way. I guess I just look around at all of the families striving and pushing and being so busy in so many things that don't matter that much, and it just seems so exhausting! These families could have so much more peace and rest in their lives if they followed God's design.
"I understand that there are those who God calls to go out to do those things mentioned. I am just talking about the general attitude that EVERYONE is so 'special' that we must all be doing those 'big' things or we are not really doing our Christian duty. I am sure that Susannah Wesley, when she was raising her family, wasn't doing what she did for the purpose of someday having books written about her and her children's lives. I believe she was simply a mother who wanted to live for God and raise her family to do the same."
God calls us to live quiet and simple lives focused upon Him, working hard with our hands, and loving others. This is what He calls us to do and so many put extra burdens upon their shoulders that they were never meant to carry. Let's enjoy being wives, mothers, and keepers at home. I receive so many letters from women who tell me how they have learned contentment at home and how happy this has made them. God's ways are perfect!
And that ye study to be quiet, and to do your own business, and to work with your own hands, as we commanded you.
1 Thessalonians 4:11