Living a Mundane Life
Living a Mundane Life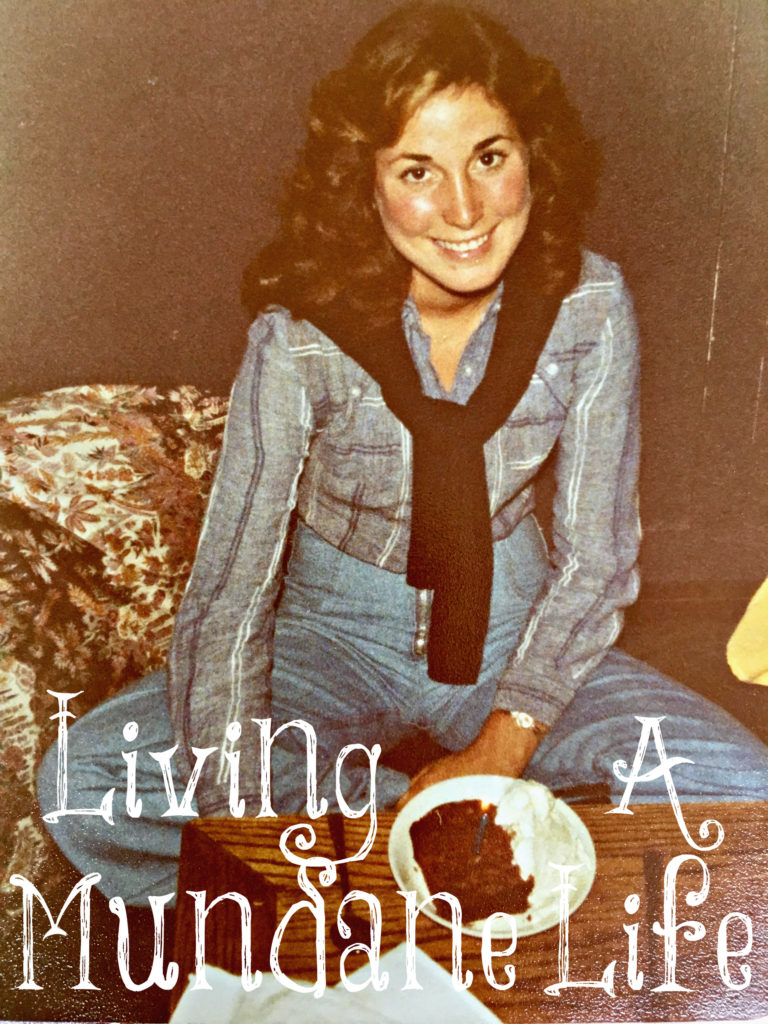 Yes, this was me forty years ago on my nineteenth birthday. I was celebrating it with my friends from Westmont College. At this point in my life, I had no aspirations to be a career woman, rich, or famous. I had lived a relatively mundane life and dreamed of continuing to live one by being a wife, mother, and homemaker, if the Lord blessed me with a husband.
I grew up in a relatively stable home with a mother and father. I went to church and public schools my entire childhood and then a Christian college. I received my teaching credential, taught a few years, then the Lord indeed blessed me with a husband. We had four children, while I stayed home full time to raise them. Yes, my life was mundane.
This is all I ever wanted to do – be a wife and mother. I didn't care about a college education or a career. I never wanted to write a book or even considered being a writer since I didn't like English or writing. I poured my life into my family for the many years my children were home as best as I could despite being ill most of their growing up years. I loved it, however, for I was right where I was supposed to be.
This past weekend, my college friends (only five could attend since Lori G. was home for her first grandbaby's birth) gathered together for three days in Ventura. We became close friends right after beginning college and have been ever since. Here we are our sophomore year: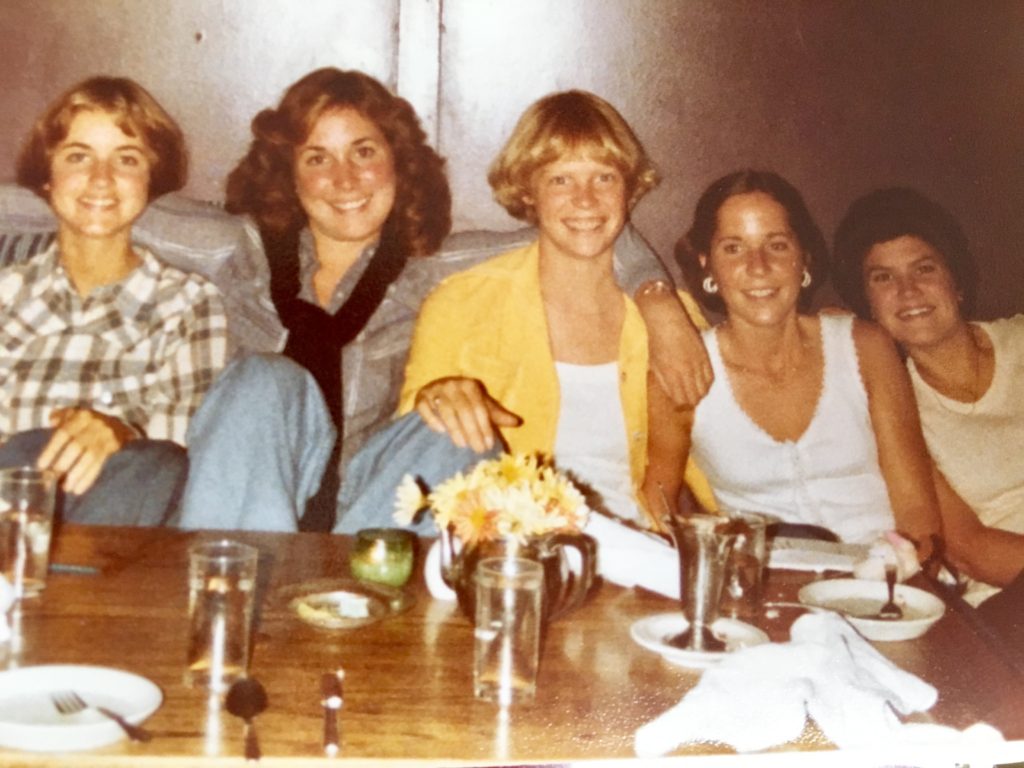 The New York Times had an article titled You'll Never Be Famous – and That's Okay. "The most meaningful lives, I've learned, are not often the extraordinary ones, but the ones lived with dignity." The article tells of a woman who had high dreams and ambitions but becomes only a wife and a mother and learns to "embrace her life as it is and contributes to all those around her…"
"…connecting and contributing to something beyond self, in whatever humble form that may take…meaning is not found in success and glamour but in the mundane…a good life is a life of goodness."
All six of us married when were were in our early twenties. We are still married to the husbands of our youth. We all had children and were full-time mothers. We lived mundane lives of cooking, cleaning, serving, raising children, and being help meets to our husbands. This is all any of us wanted to do.
I will therefore that the younger women marry, bear children, guide the house, give none occasion to the adversary to speak reproachfully (1 Timothy 5:14). This is God's prescription for young women and it is perfect. Yes, we have all gone through trials and sufferings but we are stronger in the Lord and in our faith because of them.
While we were in Ventura, we visited Denise's 86 year old mother, Sue. I asked Sue what her marriage was like and she quickly responded, "I was a submissive wife and my husband was the head of our home!" Denise told us she never heard her parents argue and she lived an "idyllic childhood" which she assumed everyone was blessed with! Sue was home full time and continually taught her four children about the Lord and His ways. I remember her back in the college days as always being warm, cheerful, and kind. We spent many weekends in her home.
Here's five of us (plus Jan's sister, Lynn, who became close to us during those years, too), forty years later, from this past weekend: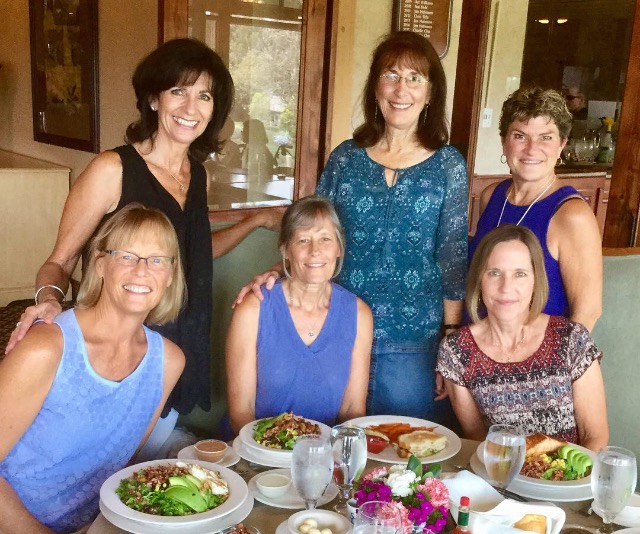 Tracy shared with us that after the first year of college, she left because all she ever wanted to do was to be a wife and mother. She said her mother, Trixie, and all of her mother's friends were homemakers while she was growing up but in order for Tracy to attend Westmont Trixie had to work at a retail store. Trixie developed migraines from the stress of it. Tracy didn't want her mother to have to work for her to go to college when all both of them wanted to be were homemakers so she quit and worked until she got married.
All of our lives were considered mundane in our feminist culture but they were exactly what God has called women to do. None of us would have chosen to do anything else. We loved being the ones home to raise our children and were blessed. You may feel that you live a mundane life, women, but it is a good life and God's perfect plan for you!
And that ye study to be quiet, and to do your own business, and to work with your own hands, as we commanded you.
1 Thessalonians 4:11