Mommy Blogs Doing More Harm Than Good?
Mommy Blogs Doing More Harm Than Good?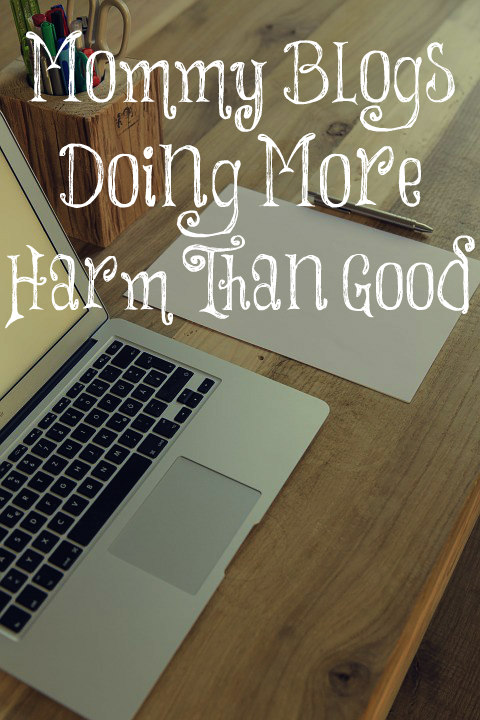 Christian Moms, if you're more influenced by "mommy blogs" than your husband and/or pastor, that's an issue. If you spend more time reading "mommy blogs" than studying your Bible, that's an issue.
These Christian "mommy blogs" are having an enormous influence in the American Evangelical Church and I think they've done more harm than good to be honest. Christian moms are running to these blogs, social groups, Facebook pages, etc. when they should be running to their husbands, pastors, and older women at church.
Just to let you know, a male runs this Facebook fan page. Always has and always will. In the past, I've posted many good articles from "mommy blogs" that have done a great deal of good, I believe. BUT, over the past four years of running RGC, I've realized that women in church don't need more "women ministries," "Christian women blogs," or "Christian women motivational speakers" but rather sound Biblical theology and teaching primarily from their pastor, husband, and older women who attend their church.
Sadly, many Christian women run to these blogs because their husbands, pastors, and older church women are not feeding and discipling them, and that breaks my heart. Most churches and husbands have dropped the ball when it comes to "washing their wives in the Word." HUSBANDS, "act like men" (1 Corinthians 16:13) and start leading and guiding your wives. Remember, God has entrusted with you with one of His daughters and it's your primary duty to help her grow in her walk with Christ.
Moms, consider the content and amount of time you spend surfing the net reading those blogs. Yes, there are some very good ones out there, no doubt. But there are also a lot of bad blogs out there with twisted theology, worldly stances, and liberal theological influences, so read with discernment. But make sure you spend more time reading the Word, getting discipled by older women, discipling other women/children, and develop a strong discipleship relationship with your Hubby!
The aged women likewise, that they be in behaviour as becometh holiness, not false accusers, not given to much wine, teachers of good things; That they may teach the young women…
Titus 2:3, 4
***I do want to add that there were no wise older women in the churches that I attended when I was a young mother who were mentoring the younger women, sadly. I hear this from many young women. Either the older women in the churches are busy with their careers or traveling and doing their own thing or they have no idea what to teach the young women since they were never taught or modeled biblical womanhood. Also, it seems that many of the younger women in the churches don't want to learn from the older, wiser, and more experienced women. They would rather learn from their peers and "mommy blogs" who teach nothing about biblical womanhood and the commands to younger women listed in Titus 2:3-5, so this is a problem, too.