The Proverbs 31 Woman is Not the Doctrines of Womanhood
The Proverbs 31 Woman is Not the Doctrines of Womanhood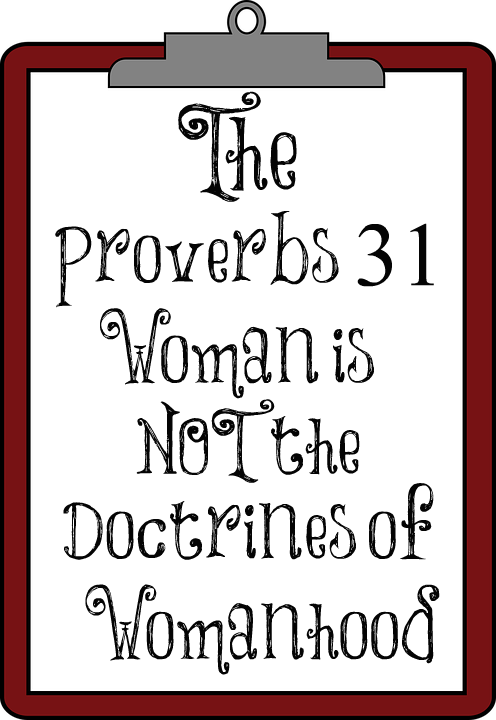 For International Women's Day, Dale Partridge put up the following post on his Instagram account: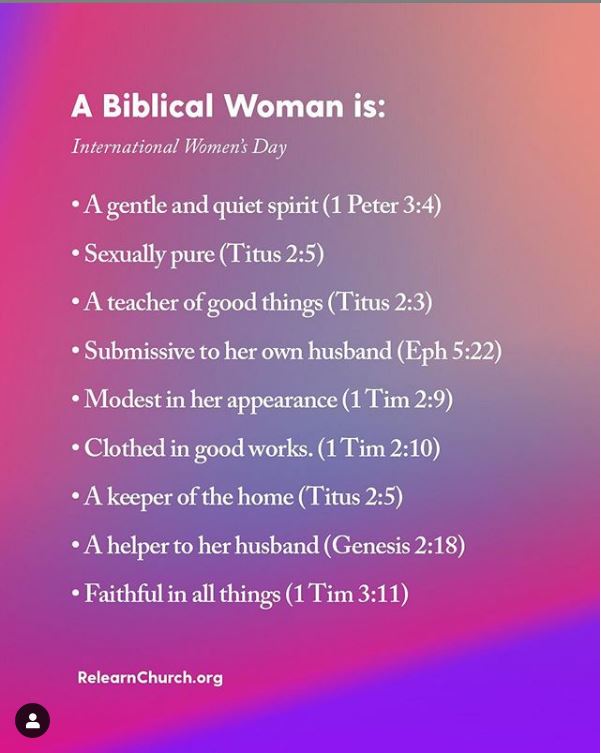 These qualities of a godly woman are great and supported biblically but many women were up in arms over it and took him to task. One woman named Rachel wrote, "This image of a biblical woman isn't incorrect, it's simply incomplete. Where is the Proverbs 31 description of a woman who is a busy, independent, entrepreneurial, respected leader in her home and community? Cherry picking verses to portray women as simply meek homemakers does a disservice to them. This post isn't wholesome in its portrayal of God's Word on his ladies."
Dale responded this way, "Rachel, the Proverbs 31 women is not the doctrines of womanhood. It is the description of a godly woman. However, she was a wife and mother. Her ministry was centered in the home. The New Testament doctrines for womanhood supersede the OT principles. So yes, Proverbs 31 is a great and very relevant passage for women. But it is not doctrine like these other passages. These other passages mentioned above are commands. Which is much different than the poetry of Proverbs. If that makes sense."
It does make sense, Dale, and it saddens me to see women taking men on so boldly and rebuking them so openly. It shows the lack of respect women have for men these days, in my opinion. I believe Dale is 100 percent accurate in his definition of godly womanhood. The commands to women that he listed are all in the Bible. The Proverbs 31 aren't commands and she wasn't known for being a leader in her home and community, that's for sure! What was she known for? "She looks well to the ways of her household, and eats not the bread of idleness" (Proverbs 31:27). Her life revolved around her home and her family; for it was her husband and children who rose up and called her blessed.
The Proverbs 31 woman was not a career woman. She didn't work for a boss and leave her children in the care of others all day. Rachel is the one who is cherry picking verses as many women do today in order to make exceptions to God's clear commands for women. They will search scripture to find women who they believe are disobeying God's clear commands in order to prove that His commands aren't correct. This isn't how we are to read and study God's Word, women. We are to read it to find out what God's good, and acceptable, and perfect will for us is and it's clearly spelled out in Dale's post above and in the books that were written for the Church age in which we live (Acts through Revelation).
But let it be the hidden man of the heart, in that which is not corruptible, even the ornament of a meek and quiet spirit, which is in the sight of God of great price.
1 Peter 3:4