Mothers Who Have Chosen to Be the CEO of Their Own Families
Mothers Who Have Chosen to Be the CEO of Their Own Families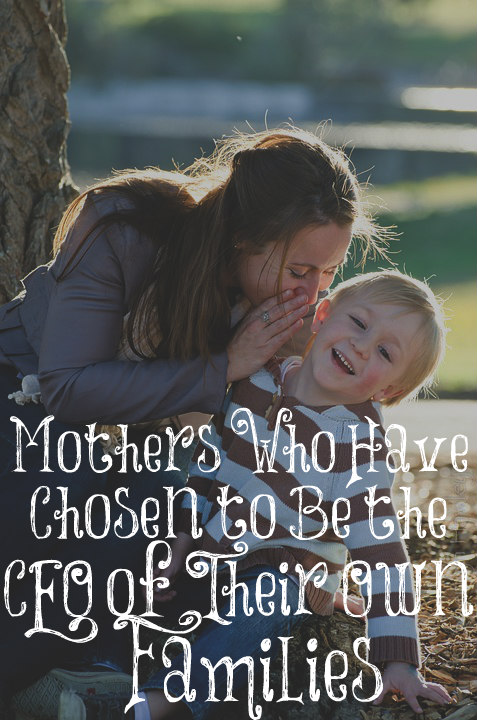 I'm not a mother, and at 48 I'm unlikely to become one. My whole professional life, I've been leaning in. It's wasn't until things went badly wrong that I realized the human-capital value of a group of women modern society tends to ignore or  dismiss, stay-at-home-moms.
As a global management professional, I've lived and traveled all over the world. In 2015, my life exploded. On a dark April afternoon in Dubai, a perfect storm of issues with my job, my property investments, my health and an emotional entanglement forced me to recognize that something had to give. I resigned from my job and entered a period of physical, financial, emotional, and spiritual hell.
In times like these, the sheep get separated from goats pretty quickly. Friends fell away like fall leaves off a tree – effortlessly. A sad, hard truth I had to face was that the friends who disappeared were mirror images of myself – single, professional, ambitious women.
When I picked up the phone during that dark time, the lifelines at the other end were married stay-at-home mothers. As I fought legal battles, struggled to save sinking investments, looked for work, and moved back to the U.S., my full-time mother friends saved me from sinking into financial and emotional depression. They took my calls in the middle of school runs and playdates. On different continents, three of them put a roof over my head – free. They made sure I ate regularly, got some sleep, and generally took care of myself.
Most importantly, they had – and took – time to listen. They offered shoulders to cry on, literally and figuratively, and the occasional tough-love lecture.
In short, this small group of seven full-time mothers, two of whom are grandmothers – Arab, Jewish, Kiwi, Scottish, Irish and Texan – breathed life back into me and helped me find the wherewithal to face my legal and financial challenges. It was a natural extension of what they did every day for their own families. They pour out their time and love – in an often unsung and unnoticed way that really matters and changes lives.
All these women were successful professionals before they married and had children. All chose to stay at home and, as one put it, "invest in the most important corporation – my family." Another, said she realized she was "outsourcing my life, including my family, and I didn't like to think where that might lead." She gave up her role at a Fortune 50 company. Their career sacrifice gave their families solid foundations and emotional security.
They understood the first rule of any relationship, business or personal – the importance of being present. Ask executives what the most important part of their business is, and they'll say people – human capital. Ideas and innovation can't happen without creative minds to ignite them, and creative minds grow in tots whose mothers give them time, undivided attention, and the freedom to play and explore nature rather than being shuttled off to day care or parked in front of an iPad or television while mommy "does a conference call."
Let's recognize the full-time, stay-at-home mothers who have chosen to be the CEO of their own families, rather than sporadic parents and scattered employees. They are leaning in – to people, not organizations.
 She stretcheth out her hand to the poor; yea, she reacheth forth her hands to the needy… She looketh well to the ways of her household, and eateth not the bread of idleness.
Proverbs 31:20, 27