Number One Red Flag For Men
Number One Red Flag For Men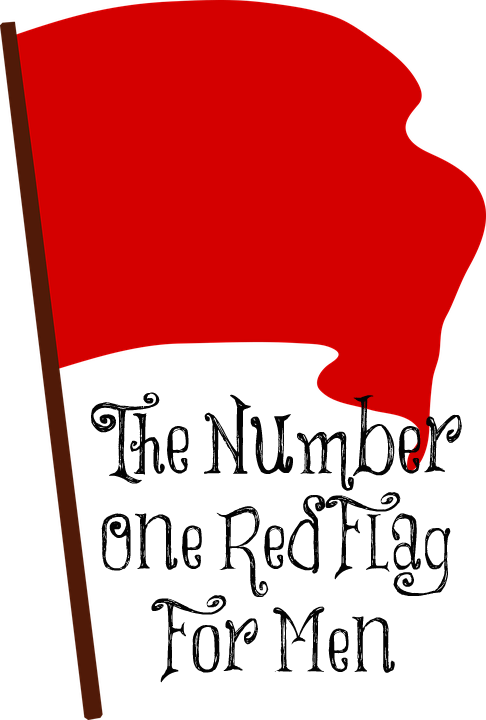 Recently, I listened to a man give red flags for men concerning women. According to him, the number one red flag that men should be aware of is a woman who doesn't have a good relationship with her father or has an absent father due to divorce. I can agree with him on this one. No, it doesn't mean that every woman who doesn't have a good relationship with her father can't have a great marriage but hear me out.
My mom and dad fought all of my growing up years. I was close to my mom and distant from my dad. She shared all of the things with me that made her angry about my dad, so I grew up almost despising him. I got married when I was 22 years old. We fought a lot. I was far from being a loving and submissive wife to my husband. I would see other women who were loving and submissive to their husbands and think they just had a better husband.
It wasn't until I read Debi Pearl's book Created to Be His Help Meet that my eyes were opened. I then had to go about learning to be a loving and submissive wife and it wasn't easy. It sure didn't come naturally to me.
Let's say a man has two choices for a woman to marry. One was raised with a godly mother who lovingly submitted to her husband, and this young woman has a close and loving relationship with her father. The other choice was like me. The woman even felt bitterness towards her father. Which one do you think this man should choose? Of course, he should choose the one who was modeled a godly marriage. Everything we are taught and modeled as children comes much easier for us as adults. If we were trained/modeled to be submissive, then it's more natural to do this in marriage. If we were trained/modeled to be contentious/quarrelsome, then it's more natural to be like this in marriage.
Just as women are told to look how a potential husband treats his mother, it's wise for men to see how a potential wife treats her father, if she has one. If she has no relationship with her father or a poor one and is filled with bitterness towards him, it's a huge red flag; for we are warned by God that "bitterness defiles many" (Hebrews 12:15).
We are told in God's Word to raise up our children in the way they should go. Parents who raise their children modeling to them a godly marriage are giving their children a much easier time when they grow up in their own marriage. I watch the Duggars' and the Bates' daughters and I can see that it's easier for them than it was for me since they were all modeled great and godly marriages by their parents. It's doing your children a HUGE favor to train them up in the way they should go, yes, even concerning a marriage relationship. It's a lot more difficult to train ourselves as adults but yes, it can be done through Christ's power working mightily within us!
I am not writing this post to discourage all of you who weren't close to your fathers or even had no father in your life at all since single motherhood and divorce are rampant and ever growing in our culture. It's just to help you understand that it will most likely be more difficult to be a loving and submissive wife to your husband or future husband, but it CAN be done because with Christ ALL things are possible!
Find healing by learning who you are in Christ. Read Romans 6 and 8 over and over again until you believe what Christ accomplished on the cross for you. Understand that once you believe, you are a new creature in Christ (2 Corinthians 5:17) and walk in newness of life (Romans 6:4). Don't hold ANY bitterness towards your father. Be in God's Word daily, too, since His Word is what will transform you (Romans 12:1, 2).
Who can find a virtuous woman? for her price is far above rubies. The heart of her husband doth safely trust in her, so that he shall have no need of spoil. She will do him good and not evil all the days of her life.
Proverbs 31:10-12