Oh NO! Women are Leaving the Marketplace Like Crazy!
Oh NO! Women are Leaving the Marketplace Like Crazy!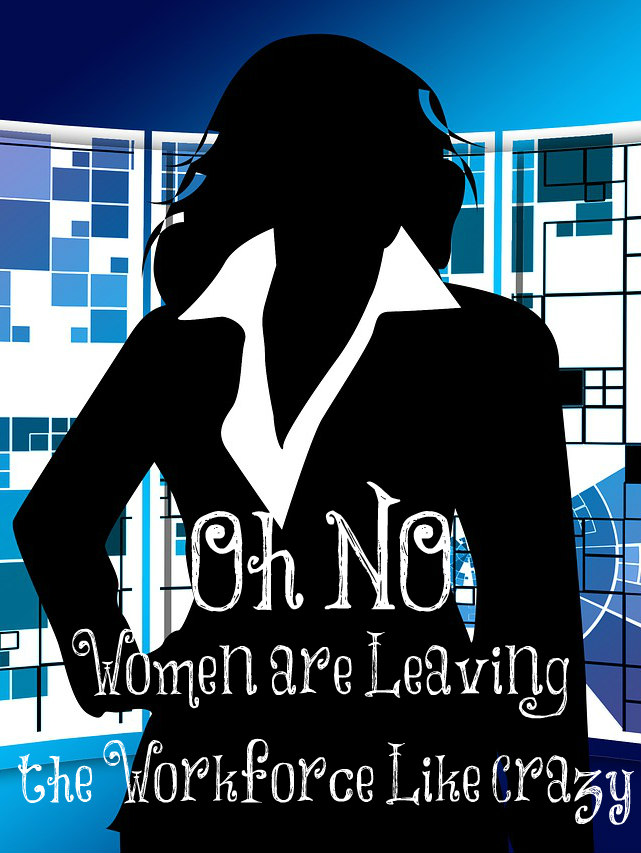 That's right. Women are leaving the marketplace like crazy and this is "bad news" according to Jeanna Smialek from the New York Times.
"The shift shows how the pandemic has become a serious threat to the meaningful progress made by women in the last economic expansion, when they accounted for a heavy share of job growth. The losses for women this time around stand in contrast to the last recession, more than a decade ago, when cuts in construction and other male-dominated roles caused men to disproportionately lose work.
"The situation could become more complicated going forward: Women may have particular trouble getting back into jobs because they are more likely to be primary caregivers, and many schools have yet to fully reopen.
"'As we head into the fall, the challenges of virtual schooling and prolonged child care closures may already be putting downward pressure on women's participation,' Thomas Barkin, president of the Federal Reserve Bank of Richmond, said in a recent speech.
"Census Bureau and Minneapolis Fed research suggests mothers have been far more likely than fathers to pull back on work amid the pandemic. About one in five working-age adults said this summer that they were not working was because the pandemic disrupted their child care — and of those not working, women ages 25 to 44 were almost three times as likely as men to be out of a job thanks child care."
You mean to tell me that it's the mothers who are choosing to be home full time with their children instead of the fathers? You mean they are the primary caregivers to their children? You mean that mothers are finally going back home where they belong and it took a pandemic for this to happen?
This is NOT bad news at all! How can mothers going home to raise their own children be bad news? It's only bad news to feminists who believe their dreams in life lie in the workforce instead of at home with their families. They believed the lie that their worth and value lies in overtaking men's roles instead of being content in the role that God has ordained for them.
Do you understand how much better it is for children to be home with their mothers instead of at daycare or in the Marxists public schools? Do you not know how much more security this provides for children? In my neighborhood, the children have loved being home full time. They spend a few hours doing school work with their mothers then are outside playing with other children. Some mothers have even decided to homeschool full time and for this, I rejoice!
Praise the Lord that He can use something like a virus to reorder mothers' priorities back to home with their children. No, Ms. Smialek, this isn't bad news at all! When women leave the workforce, there will be more jobs for men and men will make more money to support their families, plus the children will have their mothers home full time with them. This is GREAT news!
He maketh the barren woman to keep house, and to be a joyful mother of children. Praise ye the Lord.
Psalm 1113:9