Filling Your Home With Beauty
Filling Your Home With Beauty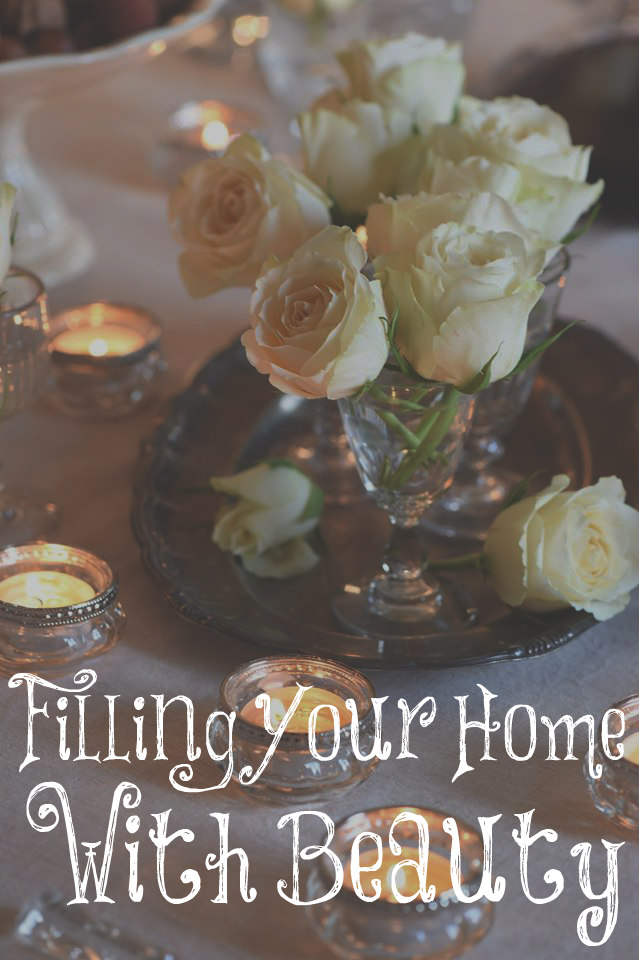 "I will behave myself wisely in a perfect way. O when wilt thou come unto me? I will walk within my house with a perfect heart. I will set no wicked thing before mine eyes: I hate the work of them that turn aside; it shall not cleave to me. A froward [disobedient] heart shall depart from me: I will not know a wicked person. Whoso privily slandereth his neighbor, him will I cut off…Mine eyes shall be upon the faithful of the land, that they may dwell with me: he that walketh in a perfect way, he shall serve me" (Psalm 101:2-6).
What fills your home? Are you careful about what you allow in it? What do you watch on TV and on the Internet? What accounts do you follow on Facebook, Instagram, and Twitter? Do you only follow the faithful of the land? Some will say that we should follow those whom we disagree with. We should be open minded and know what others are thinking. I disagree. I only follow those who are wise and truthful. I have no desire to follow those who are full of lies and deceit.
There are few good things left on TV. Dear women, you must be very wise about what you set before your eyes and your children's eyes. It does affect you for good or evil. We are commanded to dwell upon the good and the lovely (Philippians 4:8) for our good. All of God's commands are for our good. Stop watching "The Bachelor" and other shows that mock the ways of the Lord. Give up watching TV if you can't find anything good to watch. This would be far better than filling your minds with things that aren't of God.
Get rid of all of the worldly and wicked people you may follow on social media. Seek out those who love the Lord and obey Him. Learn from them instead. We don't need to know what Hollywood people are up to or what they think about things. God tell us to dwell upon the faithful in the land so obey Him. Teach your children to do the same.
We are told to "Enter into his gates with thanksgiving, and into his courts with praise: be thankful unto him, and bless his name" (Psalm 100:4). This is how we need to be living our days, not fretting and worrying about our future. God owns the future, so there is no need to fear. Remember, the Proverbs 31 woman rejoices in the time to come. Let us do likewise.
Finally, brethren, whatsoever things are true, whatsoever things are honest, whatsoever things are just, whatsoever things are pure, whatsoever things are lovely, whatsoever things are of good report; if there be any praise, think on these things.
Philippians 4:8